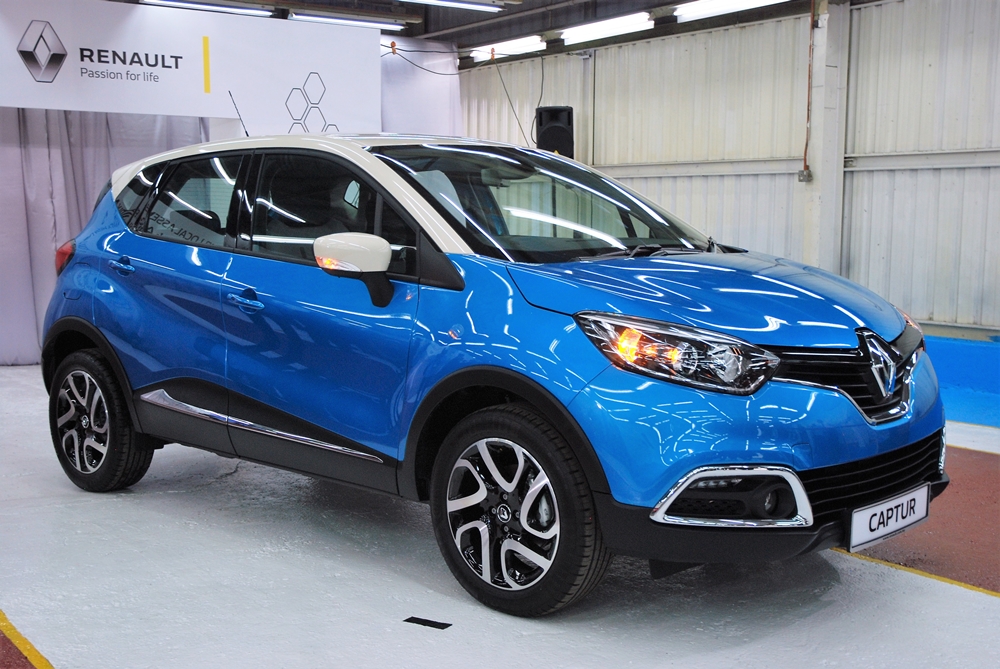 ADVERTISEMENT
Due to favourable response, TC Euro Cars, the sole franchise holder of Renault vehicles in Malaysia has extended the Renault Captur special offer introductory price of RM98,000 for a limited unit.
The limited offer price is a RM11,000 rebate off the official listed price of RM109,000,which was first announced in conjunction with the availability of the locally-assembled Renault Captur. It offers enhanced value-for-money as it has been certified as an EEV (Energy Efficient Vehicle) while still delivering the same specifications and features as the fully-imported version.
"We believe that the Renault Captur is indeed a home-run. It's stylish, versatile and offers a great safety package, now at an even better value-for-money deal of RM98,000," said Kuan Kim Luen, CEO, TC Euro Cars Sdn Bhd.
So for those who are currently considering purchasing a new car should take this opportunity and not miss out on this hottest deal for this locally assembled Captur compact urban crossover!
Like all Renault mainstream vehicles, the locally-assembled Captur comes with a five-year manufacturer's warranty with unlimited mileage. This warranty is fully backed by Renault and not undertaken by any other insurance companies, which means terms and conditions, as well as parts covered, are consistent from the first year of ownership to the end of the warranty period.
To find out more information about the Renault Captur, visit www.renault.com.my.