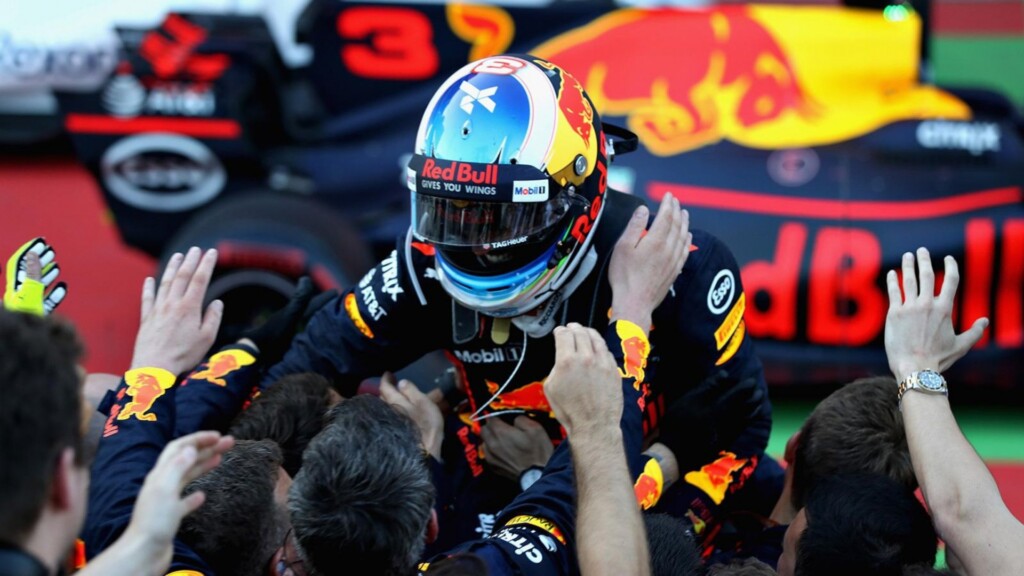 In an extremely eventful Azerbaijan Grand Prix, Daniel Ricciardo took 1st place followed by Valterri Bottas and in a surprising 3rd place, Lance Stroll. Stroll took his first podium finish in Formula 1 where he was in second place position before Bottas overtook him just before reaching the chequered flag on the last straight.
Here are the highlights from the race.
The most surprising turn of events came when the safety car was deployed and a tussle between Hamilton and Vettel who were at the first two positions at the time.
That was truly the weirdest event which unfolded. Thanks to that, Vettel was given a penalty. But thanks to an improperly fitted headrest on Hamilton's car, the Brit had to pit again around the same time Vettel took his penalty stoppage. After all that, Vettel managed to exit out just in front of Hamilton.
"It's difficult to swallow a result like this after a strong weekend. I drove my heart out today right to the line – I gave it everything. I know the team will be devastated about the issue with the headrest, but what we have to take away from this weekend is the great performance we have shown. We all feel that pain, but it's on me to gather my thoughts and try and lead the team through this adversity. We'll pull together and move forwards. I'm proud of my performance and I hope we can take the speed we've shown this weekend forward. I definitely didn't brake-test Sebastian. I controlled the pace under the Safety Car and, just like with the other restarts, I slowed down in the same place on the entry to T15. At that point, it is up to me to control the pace and then I felt a bump from behind. But that wasn't the issue for me – everybody saw clearly what happened after. All the young kids in other series look up to us, as champions, to set an example and that is not the behaviour you expect to see from a multiple champion. But we know that when times get tough, true colours show, and we have managed to apply some good pressure in the last weeks. Personally, I want to do my talking on the track and win this championship in the right way. More than ever after this weekend, I believe we can." – Lewis Hamilton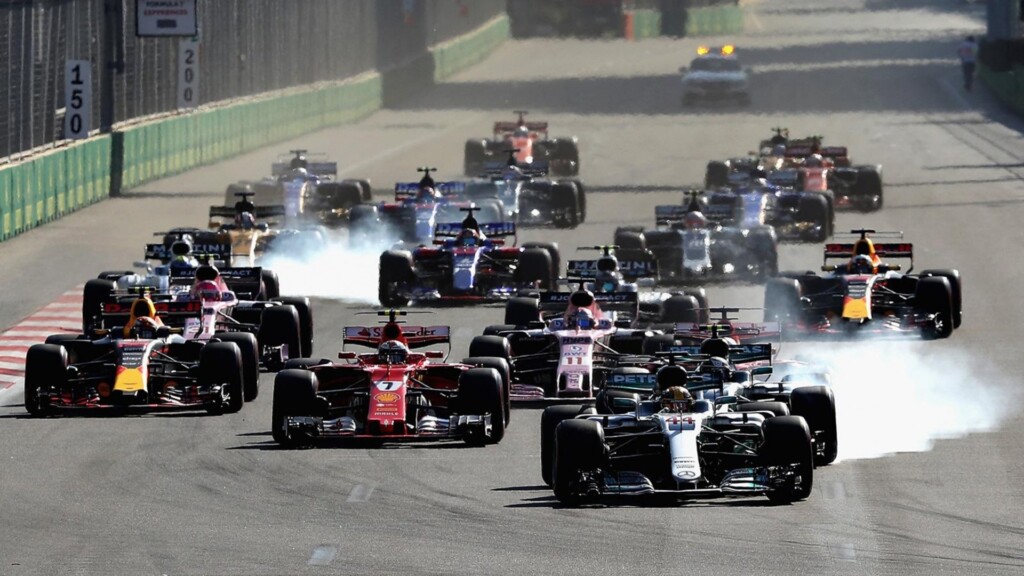 "First of all, I think that today the car was very good. The pace was strong in the race. I think you could see that we were losing a bit here and there, but overall it was a good race. It was a very busy start, and Vallteri was very aggressive. As for what happened at the restart from the safety car, I don't know why I got the penalty and Lewis didn't. It's disappointing because it could have been a better result. I don't have a problem with Lewis but I just think that what he did on the track was not ok. By now the decision is done but, in an episode like this one, I still think that if you give out a penalty, then it should be to both drivers." – Sebastian Vettel
POS
DRIVER
TIME/RETIRED
PTS
1
3
 
RED BULL RACING TAG HEUER
51
2:03:55.573
25
2
77
MERCEDES
51
+3.904

s

18
3
18
 
WILLIAMS MERCEDES
51
+4.009

s

15
4
5
 
FERRARI
51
+5.976

s

12
5
44
 
MERCEDES
51
+6.188

s

10
6
31
 
FORCE INDIA MERCEDES
51
+30.298

s

8
7
20
 
HAAS FERRARI
51
+41.753

s

6
8
55
 
TORO ROSSO
51
+49.400

s

4
9
14
 
MCLAREN HONDA
51
+59.551

s

2
10
94
 
SAUBER FERRARI
51
+89.093

s

1
11
9
 
SAUBER FERRARI
51
+91.794

s

0
12
2
 
MCLAREN HONDA
51
+92.160

s

0
13
8
 
HAAS FERRARI
50
+1

 lap

0
14
7
 
FERRARI
46
DNF
0
NC
11
 
FORCE INDIA MERCEDES
39
DNF
0
NC
19
 
WILLIAMS MERCEDES
25
DNF
0
NC
27
 
RENAULT
24
DNF
0
NC
33
 
RED BULL RACING TAG HEUER
12
DNF
0
NC
26
 
TORO ROSSO
9
DNF
0
NC
30
 
RENAULT
7
DNF
0