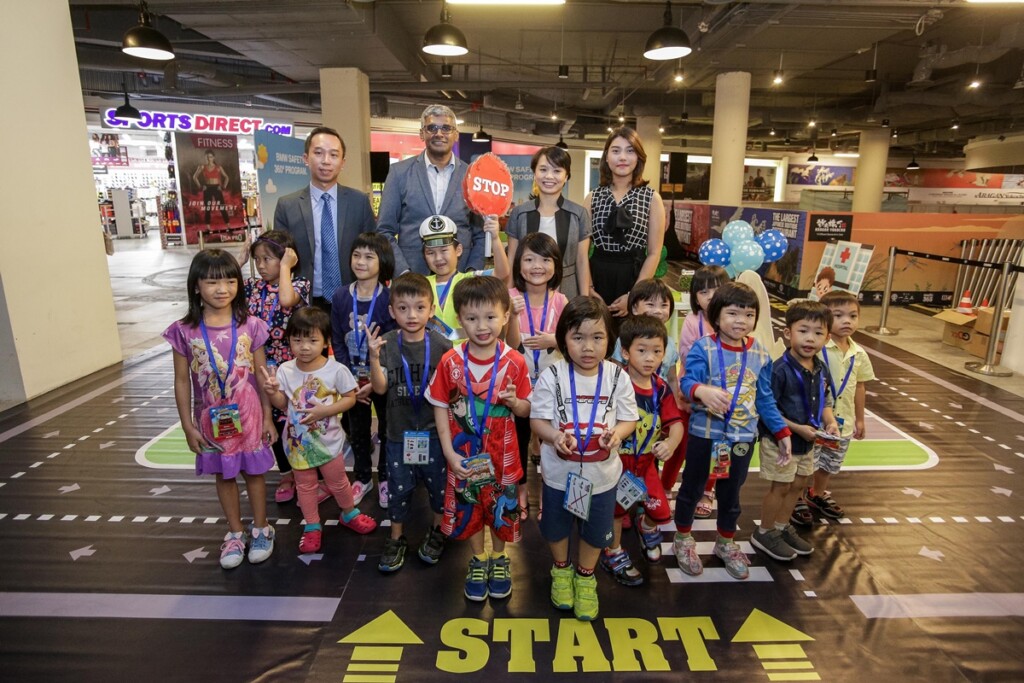 ADVERTISEMENT
BMW Group Malaysia has introduced the 4th edition of the BMW Safety 360° Program for the year 2017. Working in collaboration with Ukids, the 'Roaderland' program serves to educate parents and their pre-school children on road safety in a fun, experiential way and to share with parents the importance of using childseats and proper restraint solutions as a way to keep their children safe in cars.
During the launch, Mr. Sashi Ambi, Head of Corporate Communications said, "The BMW Safety 360° Program reflects our commitment to view safety and responsibility on the road from the complete view of technology, behaviour and action. Last year, we took the program to a selection of kindergartens and montessori centres throughout Klang Valley where we focused on driving action for more responsible on road and in-car safety practices for parents and children. This year, we have expanded this reach and we have created a permanent space for parents and children together with our partner Ukids to experience the reality of road safety. By collaborating with Ukids, we hope the program will widen its reach throughout the country to influence change in both parents and children to be more responsible with their own safety especially when on the road."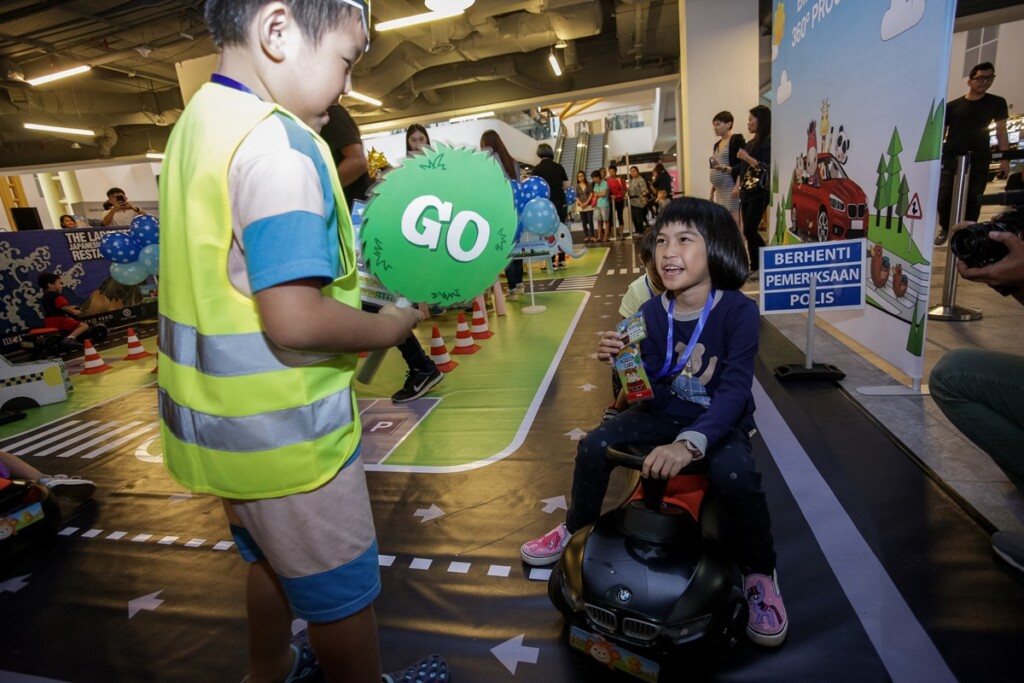 "We are also glad to have been able to launch the BMW Safety 360° Program this year just in time for the festive Raya season. We hope that this will be a reminder to everyone to be safe on the roads and in your cars this holiday," said Mr. Sashi.
Mr. Sashi further added that while the Malaysian government is currently working towards improving safety standards on Malaysian roads, BMW Group Malaysia is seeking to be part of the solution by continuing to create awareness and sharing solutions on on-road and in-car safety practices and behaviour, particularly on advocating the importance of using child car seats as well as the overall practice of responsibility in the car and behind the wheel.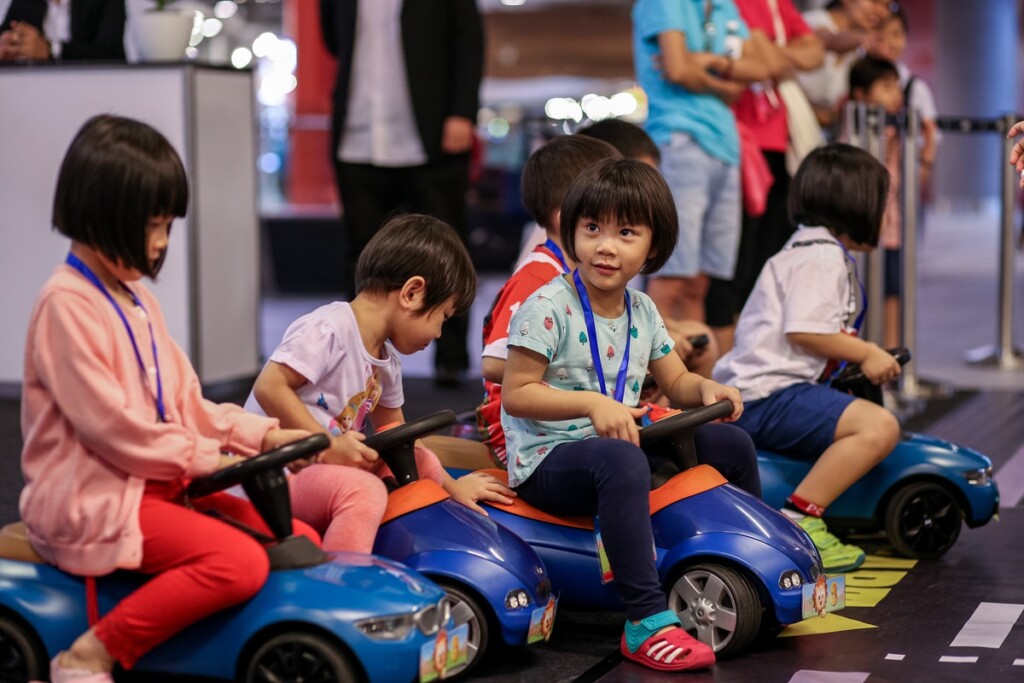 Felicia Ravinder, Corporate Communications Manager of Unique Travel & Convention Sdn. Bhd. (Ukids) said, "This partnership between BMW Group Malaysia and Ukids began sometime at the end of last year. Being a specialist in experiential learning for pre-school children for kindergartens and montesorries across Malaysia, we were really impressed with the initiative BMW was taking in going to ground with kindergartens and montessories to talk about these serious issues of in-car and on the road safety for parents and children. We work specifically in helping educate pre-school children through experiential learning programs that goes beyond the class rooms of the kindergartens and montessories and the programs we have created have been very successful in driving the important messages to parents and children."
Felicia added that Ukids wanted to help BMW Group Malaysia with their cause and had an idea to develop a special program to easily communicate the main messages on in-car and on road safety to the children and their parents which is how the Roaderland program was created.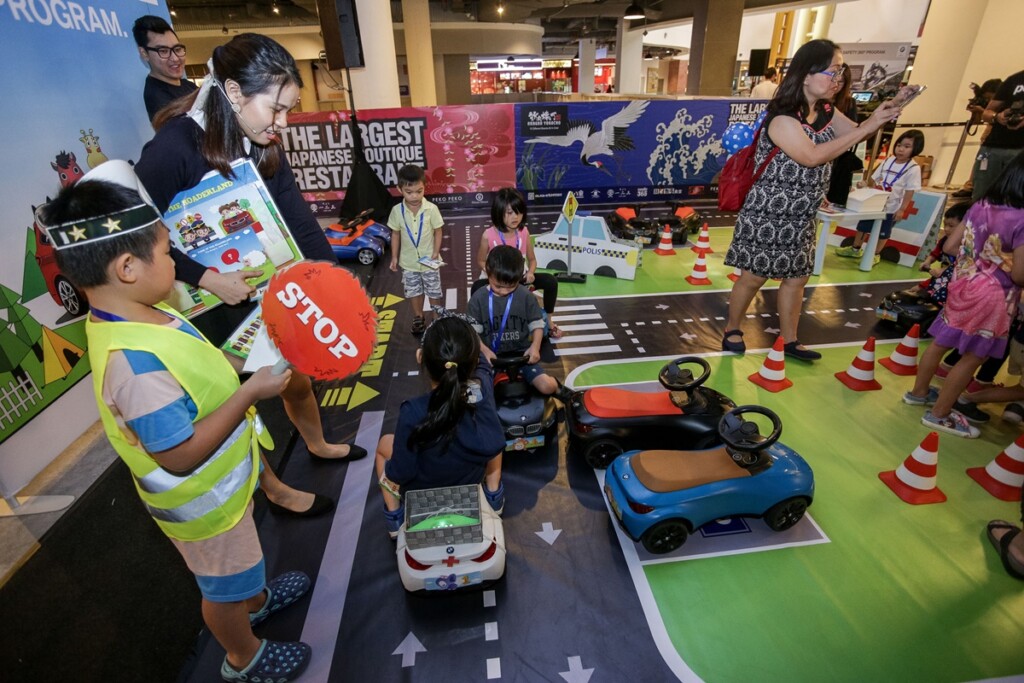 "The Roaderland program is specifically designed for children aged from four to six years old to learn about the importance of road safety through real-life traffic situations in a simulated environment. Children begin their journey of learning about road safety from Station 1 where they learn through the effective methods of singing and dancing. They then move to Station 2 where the main messages of road safety from the songs in Station 1 are reinforced through the completion of a series of simple puzzle matching games that will help them familiarize with common road signs and good behaviour. The children then earn their L licenses and proceed to Station 3 where they prepare for the role-playing activity at Station 4."
"It is at Station 4 where the children will learn about on road safety through a real world simulation of real-life traffic situations. Aside from the basic road safety rules enforced in Roaderland, each child will have a fun mission to complete – depending on the roles assigned to them as drivers, passengers to pedesterians. From here, we hope that the children will be able to identify road signs and by understanding rules and regulations, would be able to influence the actions of their parents – whether it is stopping at a zebra crossing, or slowing down instead of speeding up at the yellow light, these are little decisions we hope to change." said Felicia.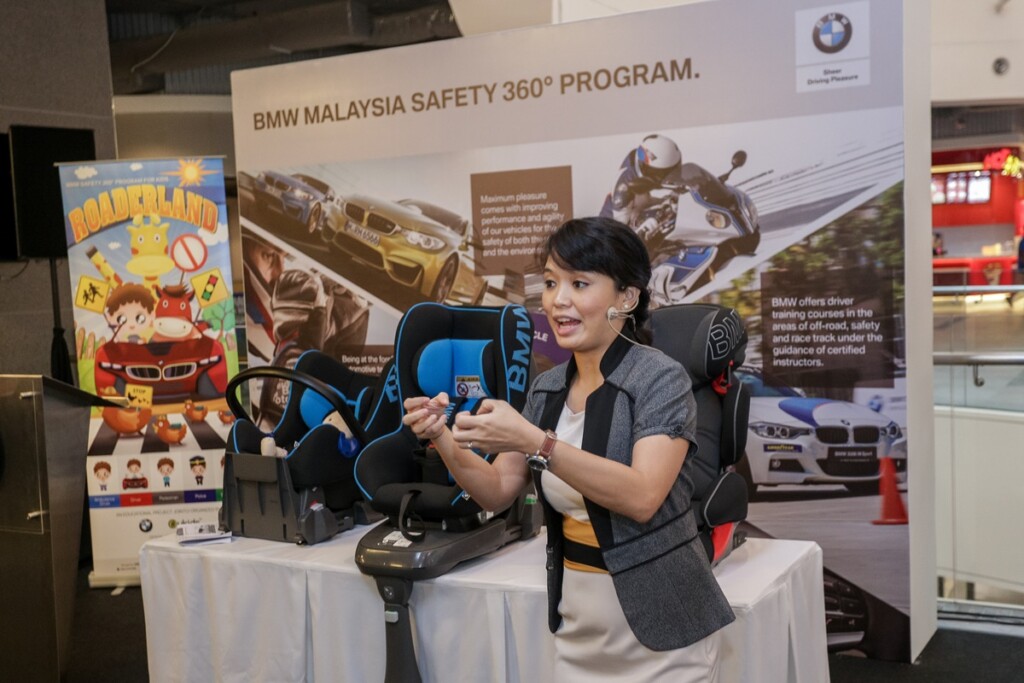 During the sessions, BMW Group Malaysia will also have the Association of Registered Childcare Providers Malaysia on hand to speak to parents on the importance and proper use of child restraint systems. The team of experts from the association are also available to check on the childseats that the parents currently have and share on solutions and techniques on how parents can keep their children safer in cars.
The fourth edition of the BMW Safety 360° Program aims to reach out to over 3,000 parents and children throughout the country in 2017 with an objective to create awareness and education on solutions, technologies, etiquettes and behaviour to be safe while on the road. This will be demonstrated through the Roaderland program which includes a role-playing game where participating children and parents are given respective missions to complete as a Driver, Police Officer, Ambulance and Emergency Response, Station Possessor and Pedestrian.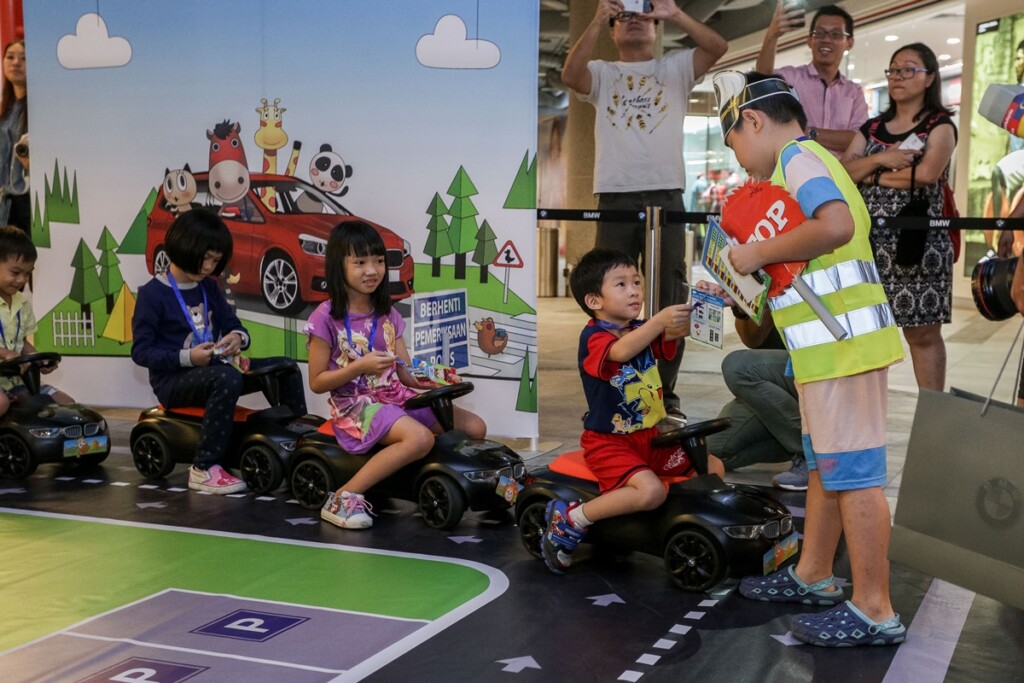 According to the World Health Organisation, if correctly installed and used, child safety restraints in automobiles reduce deaths among infants by approximately 70%, and deaths among small children by between 54% and 80% in the event of an accident . More so, it has been a prevalent fact that about 73% of fatal accidents involving children were caused by parents neglecting safety 2.
The BMW Safety 360° Program in collaboration with Ukids will take place throughout the year at Sunway Velocity Mall, the program's Official Venue Partner. Following the first phase, BMW Group Malaysia and Ukids plan to extend the workshop for public participation.