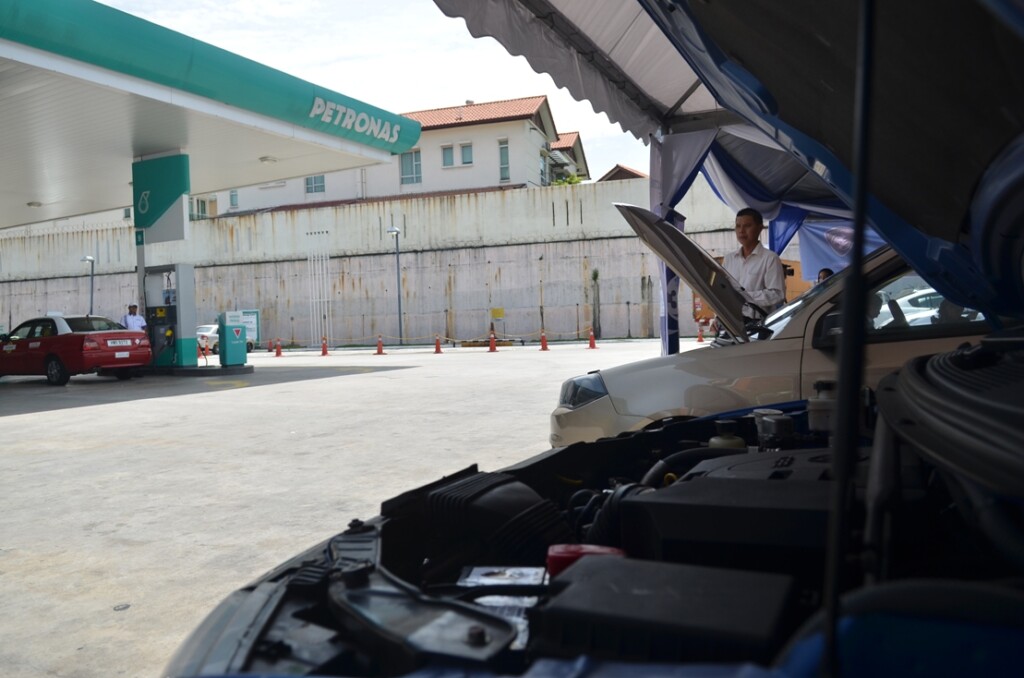 In preparing for the upcoming Aidil Fitri festivities and holidays, Proton is offering its customers a complimentary 20-point safety inspection at all its authorised service centres in the month of June.
As in the previous festive seasons, Proton is collaborating with Petronas again to bring this service closer to its customers in selected Petronas stations as part of the Petronas Coffee Break Campaign.
In view of the positive feedback received from the implementation of mobile inspection centres previously, Lingkaran Trans Kota Sdn. Bhd. (LITRAK) has also approached Proton to set up a mobile station at their location for Proton customers who are travelling along the Damansara-Puchong Highway (LDP).
The free mobile safety inspection at LDP will be carried out at the "Hentian Sebelah Petaling Jaya" from Puchong to Sunway bound from 20 to 22 June 2017, 10.00am to 5.00pm. The Proton mobile inspection teams will also be present at 5 selected Petronas stations located in Kedah, Terengganu, Pahang, Kelantan and Negeri Sembilan, from 21 to 23 June 2017, 10.00am to 5.00pm.
The list of mobile centres for the free 20-point safety inspection are as follows:
20 – 22 June 2017, 10am – 5pm
Hentian Sebelah Petaling Jaya, Bandar Sunway, Petaling Jaya (Puchong to Sunway bound)
21 – 23 June 2017, 10am – 5pm
 Petronas Station Laguna Merbok, Sungai Petani, Kedah
Petronas Station Seremban, Negeri Sembilan
Petronas Station Jerteh, Terengganu
Petronas R & R Gambang (East bound), Pahang
Petronas Station Gua Musang, Kelantan
The mobile centres above are set up for added convenience for customers who are too busy to send their cars for inspection. Customers can easily drop by on their "balik kampung" journey to the location and dates mentioned above.
The free 20-point safety inspection will include checks on the tyre tread and pressure, brake system, pedal operation in the brake and clutch, suspension, battery, wiper blades, belts, all switches and also fluid levels such as engine oil, brake fluid, power steering, coolant and wiper washer. In the spirit of the festivities, Proton owners will also be given a mystery token of appreciation for their support.
Proton believes that this safety campaign will go a long way towards creating awareness to the general public, especially their customers, on the importance of vehicle maintenance and safety; and provide opportunity to educate and promote safety to reduce road accidents especially during the festive seasons.
For more information, visit www.proton.com or  their official Facebook page at www.facebook.com/ProtonCarsOfficial.
For added convenience, customers can download the official MyProton mobile app, available via Google Play and Apple App Store.