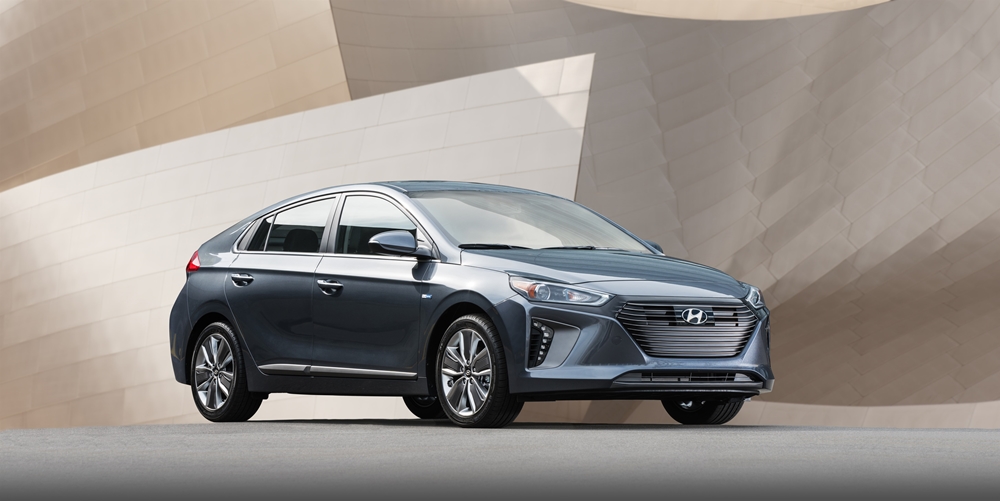 The 2017 Hyundai Ioniq recently received the 2017 Green Good Design Award from the Chicago Athenaeum: Museum of Architecture and Design and the European Centre for Architecture Art Design and Urban Studies.
The Green Good Design Awards celebrate important examples of sustainable designs and provide awareness on what companies are designing and producing to make the most positive impact on the environment.
"Hyundai Motor is committed to progressing the future of eco-friendly driving and the Ioniq is just the beginning," said Chris Chapman, chief designer, Hyundai Design Center. "The future-focused character of the Ioniq along with its innovative use of recycled and ecologically-sensitive materials has made Ioniq the most fuel-efficient vehicle and a leader in the environmentally-friendly vehicle space."
For 2017, 100 designs were awarded Green Good Design Awards from 23 nations. Ioniq was recognized among the world's most advanced products, designs and projects representing leading companies that have an emphasis on sustainability. The thoughtful and innovative work by Hyundai's design teams helped Ioniq become recognized as one of the best ecological and sustainable designs in transportation for 2017. Now in its 8th year, Green Good Design Award is a specialized edition of the original the Good Design program.
Ioniq is the first eco vehicle in the world to offer three distinct electrified powertrains on a single, dedicated vehicle platform – the Ioniq Hybrid, Plug-in Hybrid and Electric models.
Hyundai's Ioniq line-up calls upon two key factors; efficiency and technology, in its design, which combine to create both a unique and forward-looking appearance. Throughout the entire development phase, engineers and designers worked closely to ensure that form and function evolved simultaneously in a complementary fashion. Distinguished exterior design sets Ioniq apart from its competitors as advanced technologies are integrated with the overall design.