Okay I lied. It's not due to be launched here in M'sia till the first quarter of 2018, since CKD production is only scheduled to begin in the last quarter of 2017, but we did fly all the way to Taiwan for its inaugural unveiling, so that has to count for something, right?
ADVERTISEMENT
Oh yeah, that really is Cesar Milan the 'Dog Whisperer' in the video down there… Plus, if the test drive was anything to go by, you might just wanna hold-off on your next car purchase for this new XV…
First introduced in 2012, the XV offered a fun alternative to those seeking a mid-size SUV with a penchant for wanting to explore the rougher side of life. As Glenn Tan (below), Executive Director, Tan Chong International Ltd. put it, "The XV is a unique crossover vehicle that combines practicality with aesthetics and performance. It's a bold car suited for drivers to 'unpark their lives' and go on activities that they love".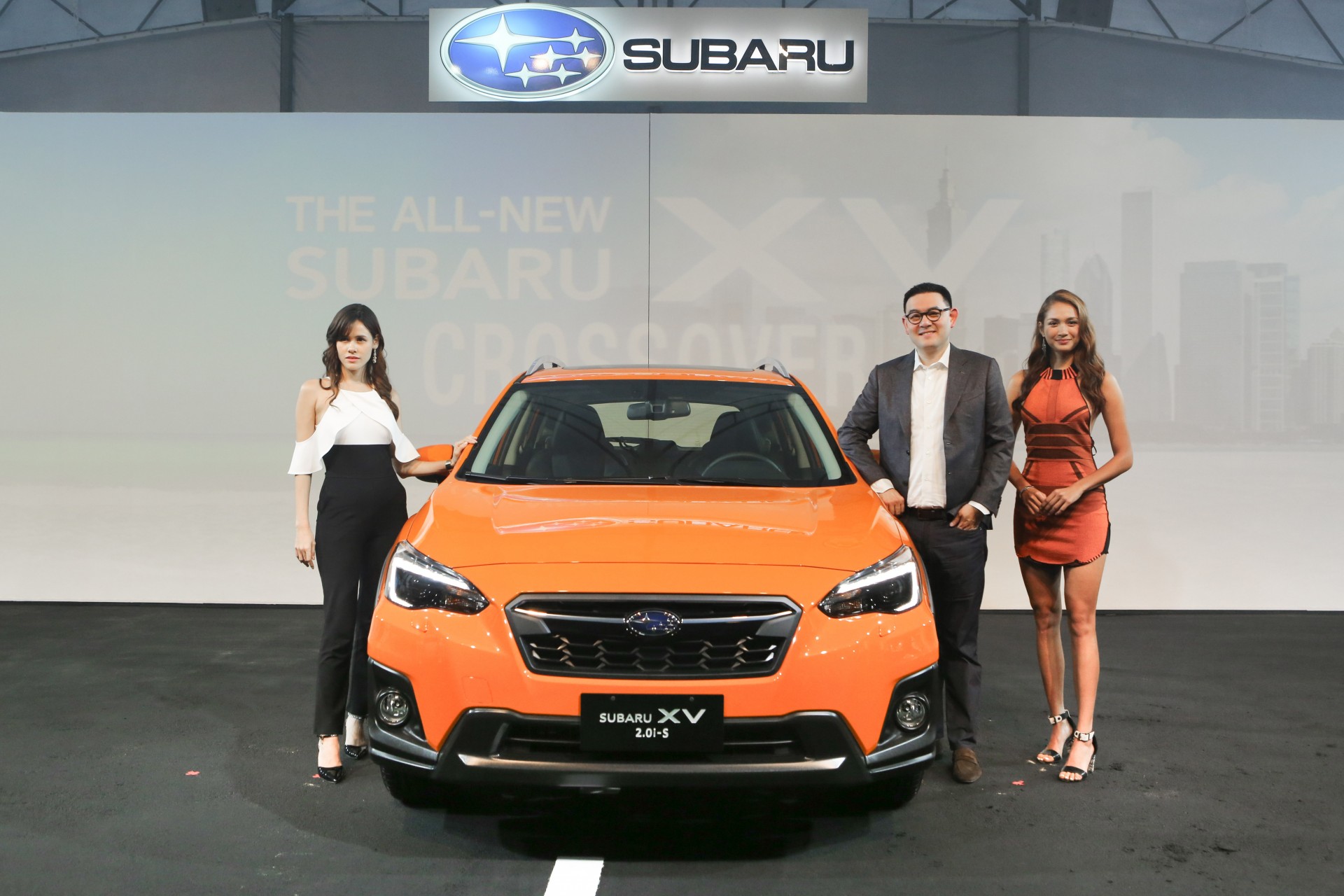 Indeed this is true, because the 'test-drive' saw us putting the new XV through the kind of terrain that quite likely 99% of its owners never would. But for that 1% who actually do take their SUVs off-road, you'll be pleased to know that the XV is more than up to the task.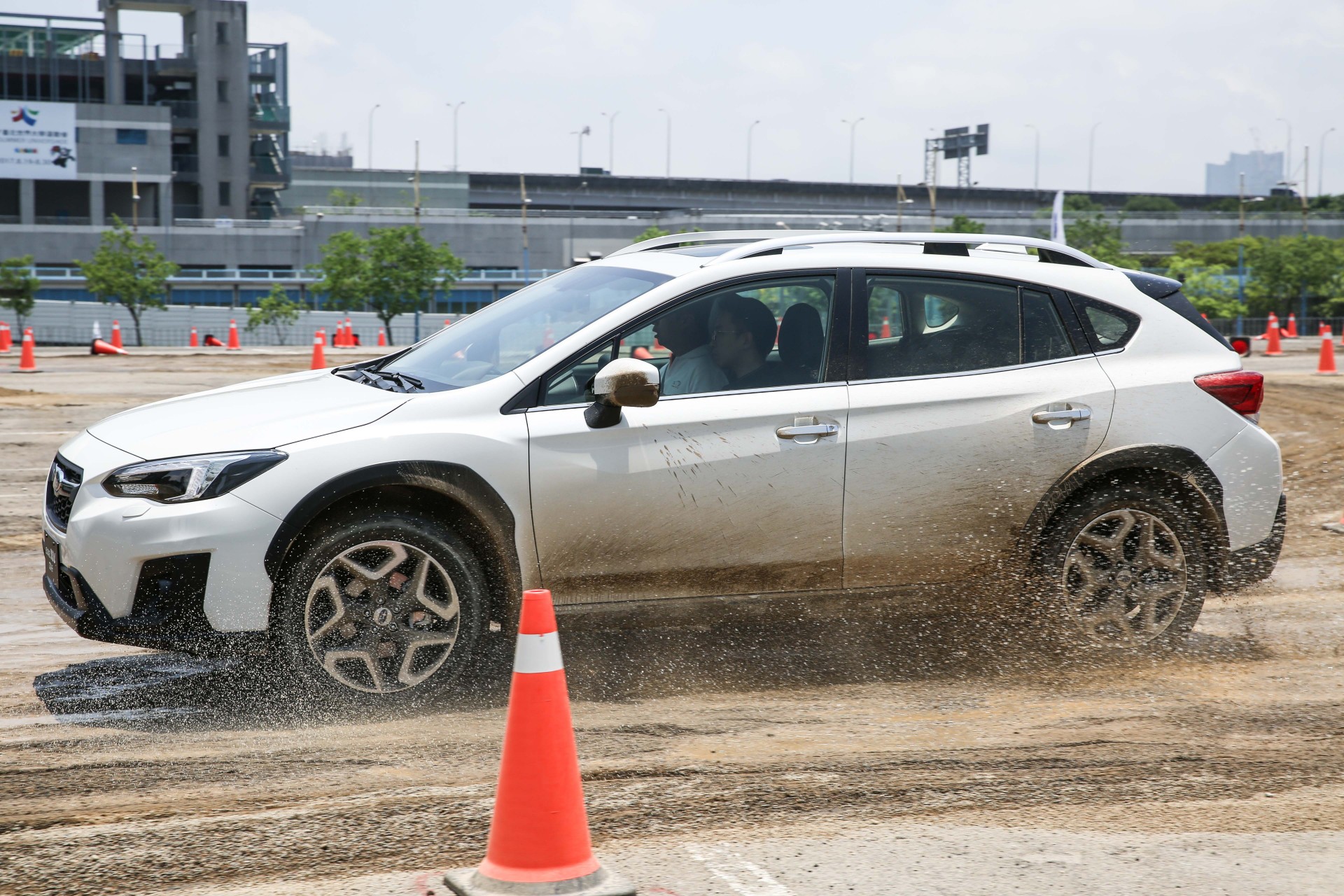 And just to show how well it handled the obstacle course, the organisers had arranged a couple of other SUVs within the same category as a direct comparison. Granted, the latter SUVs were 2-wheel drive, whereas the XV comes standard with Subaru's famed S-AWD or Symmetrical All-Wheel Drive system, which seemed an almost unfair comparison till we were told that all three SUVs fall within the same price range (there). Now in that respect, the XV is a clear winner here, even before driving the thing.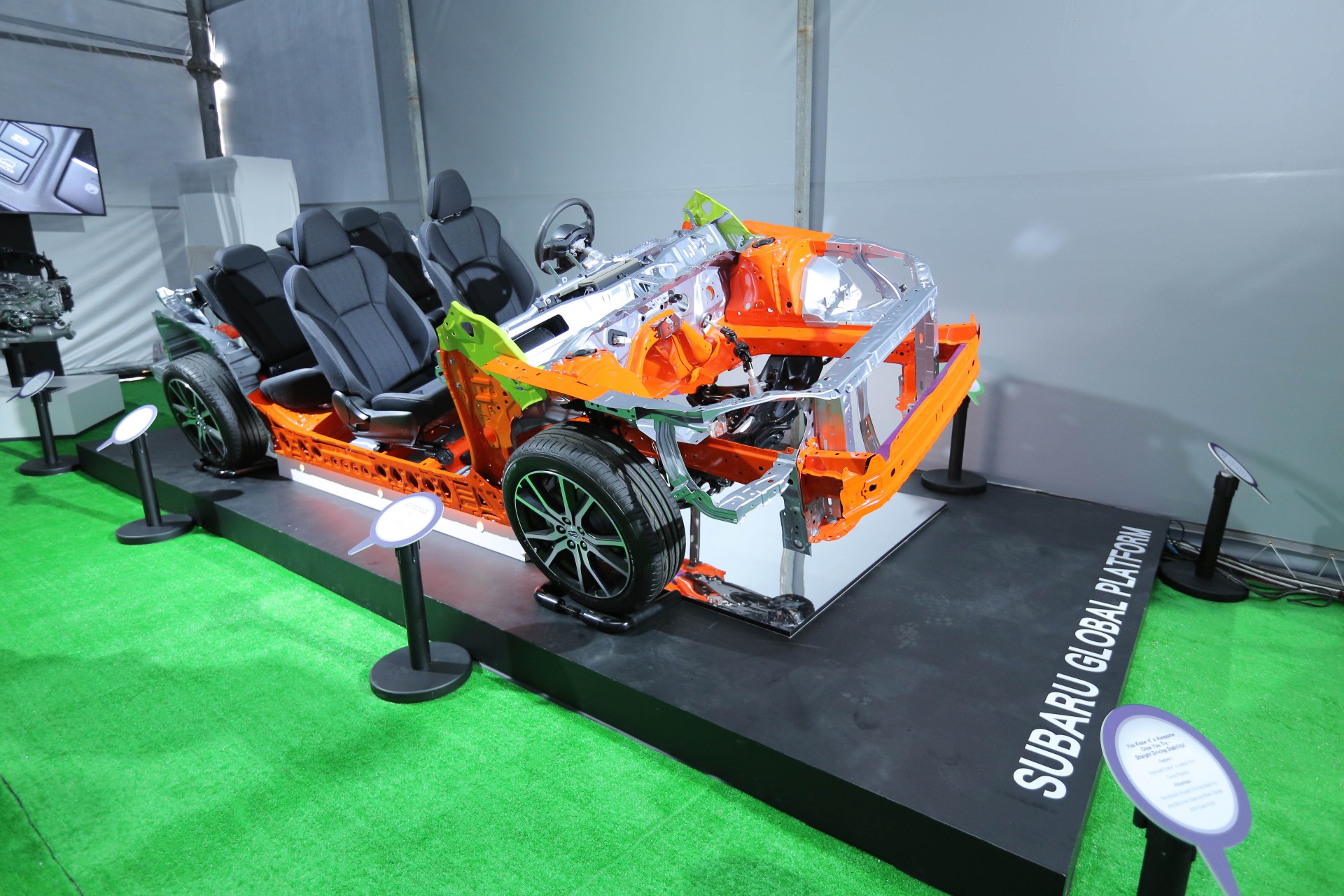 There's no doubt that apart from the aforementioned S-AWD, the Subaru Global Platform (above) plays a big role in the way the XV behaves insofar as ride and handling is concerned. Torsional Rigidity may not be high on the list of must-haves when it comes to a car purchase decision, but it should be.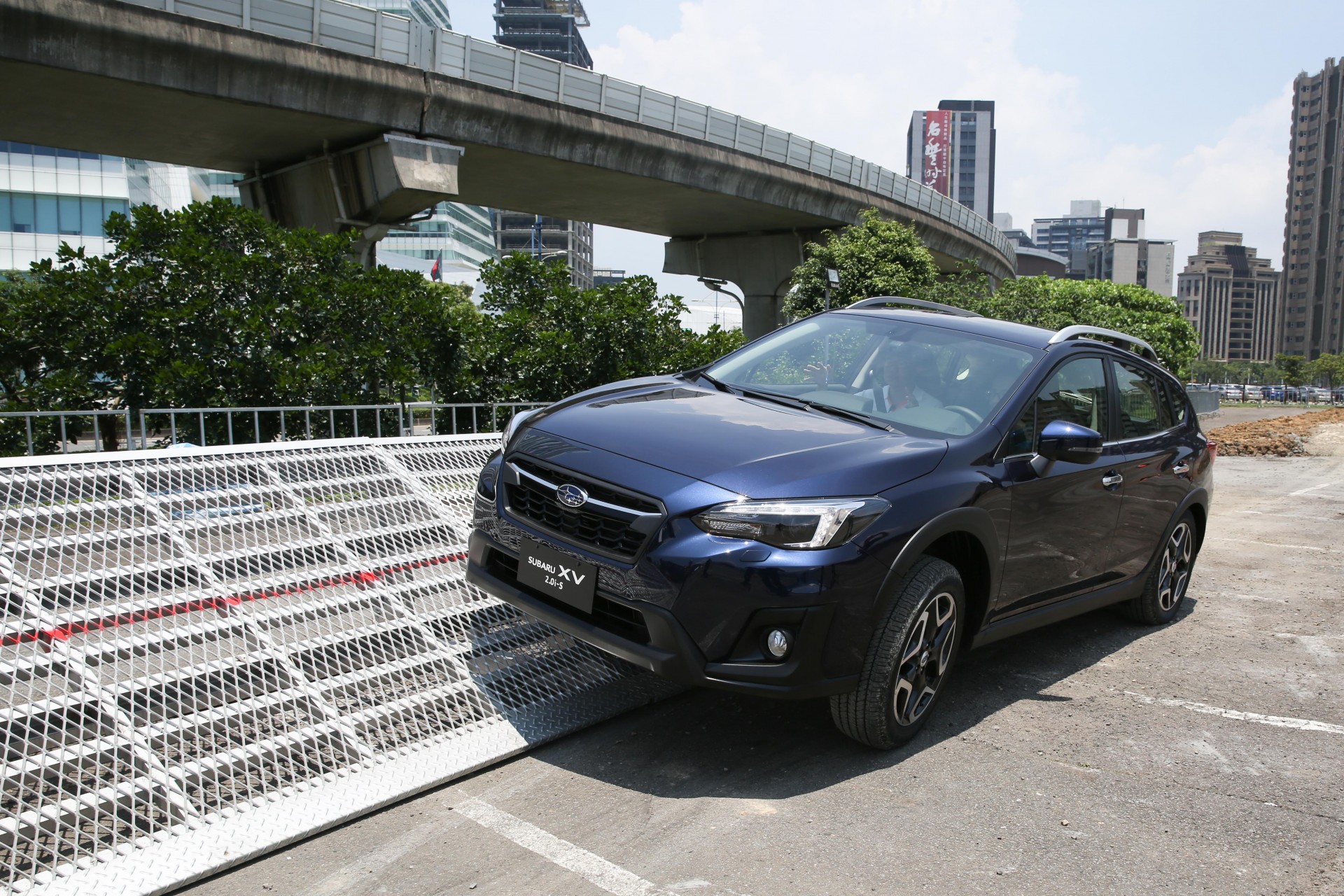 It's remarkable just how taut and solid the chassis of the new XV is really. Despite our best efforts to put a wheel wrong during the obstacle course, which features among other things a huge metal plate doused with used engine oil. No really.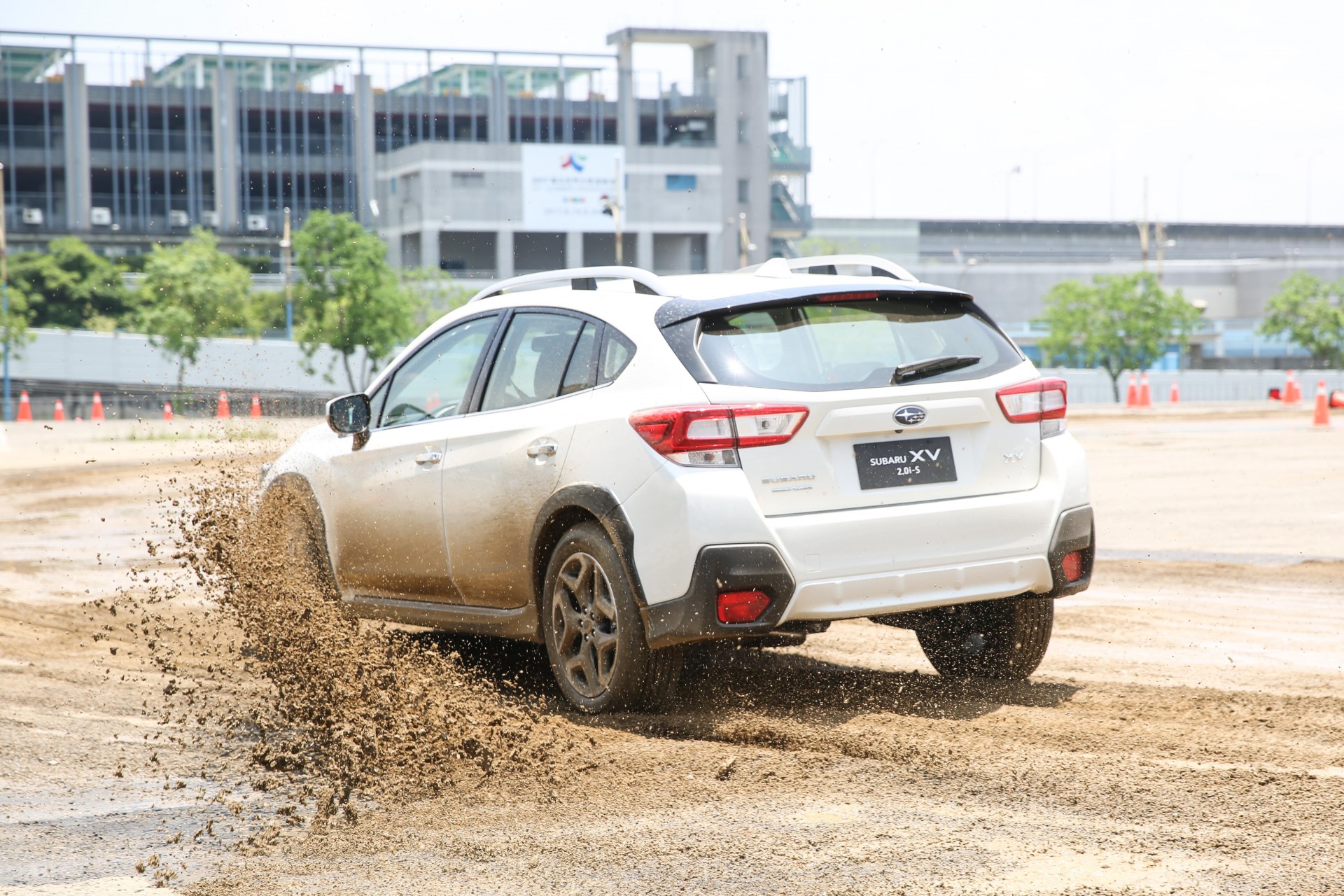 As it is, we were already driving on loose gravel (above), and hitting the said oily metal plates (below) simply felt like hitting a sheet of ice, albeit in 35-degree weather. The skid was expected, but what was unexpected was just how quickly the XV regained its composure. With minimal steering correction, the XV got back on track as if nothing had happened, its S-AWD in a split-second assertained which tyres had the most grip (if any) and transferred power there, while retarding power to the tyres that had the least.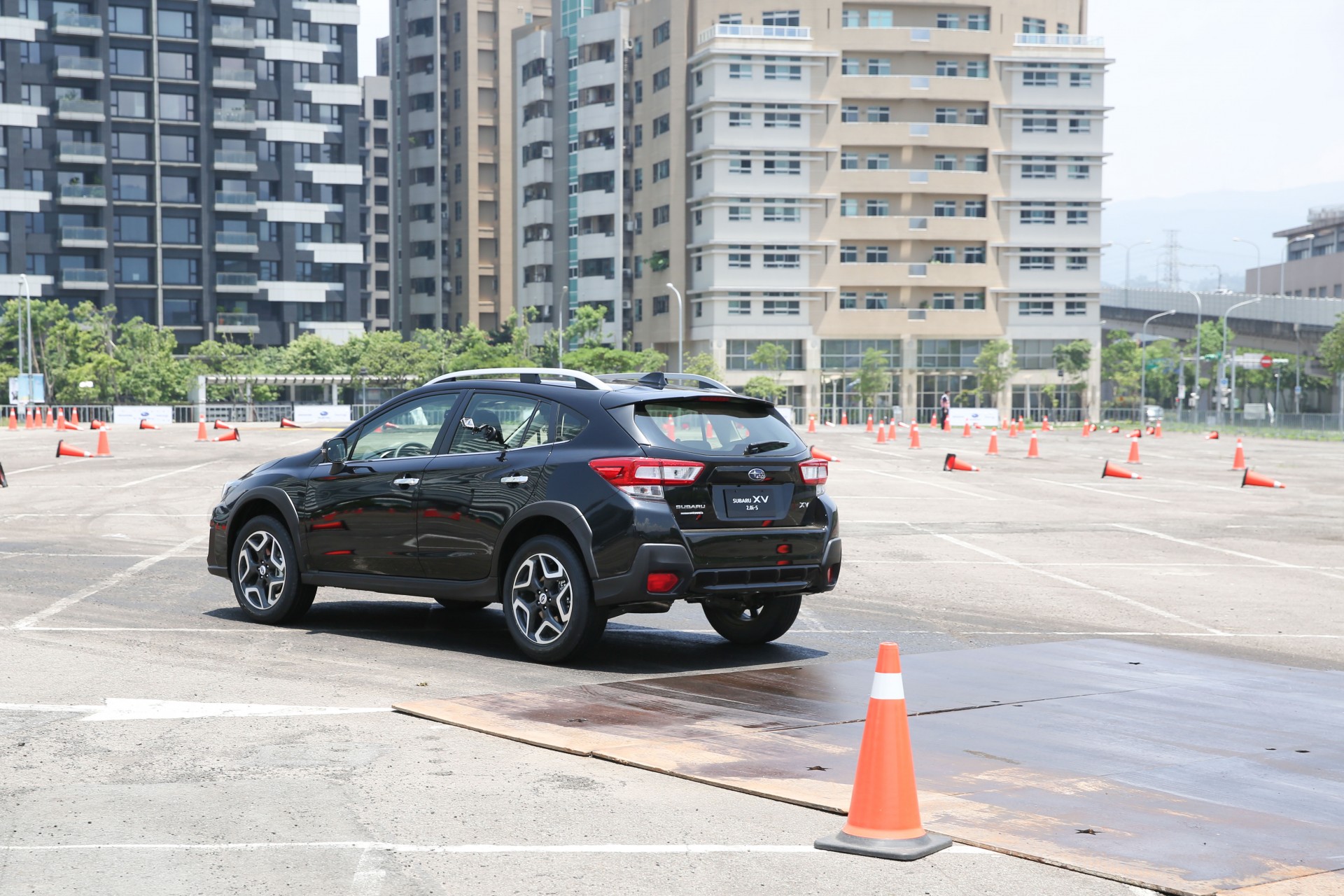 Stability Assist, or VDC – Vehicle Dynamics Control System, also jumped in to ensure the XV didn't carreen into the nearest available wall. Drivers also have the option to select just X-Mode, if traversing rough terrain, which controls the engine output, transmission, AWD torque-split and braking system. X-Mode also incorporates HDC or Hill Descent Control (below).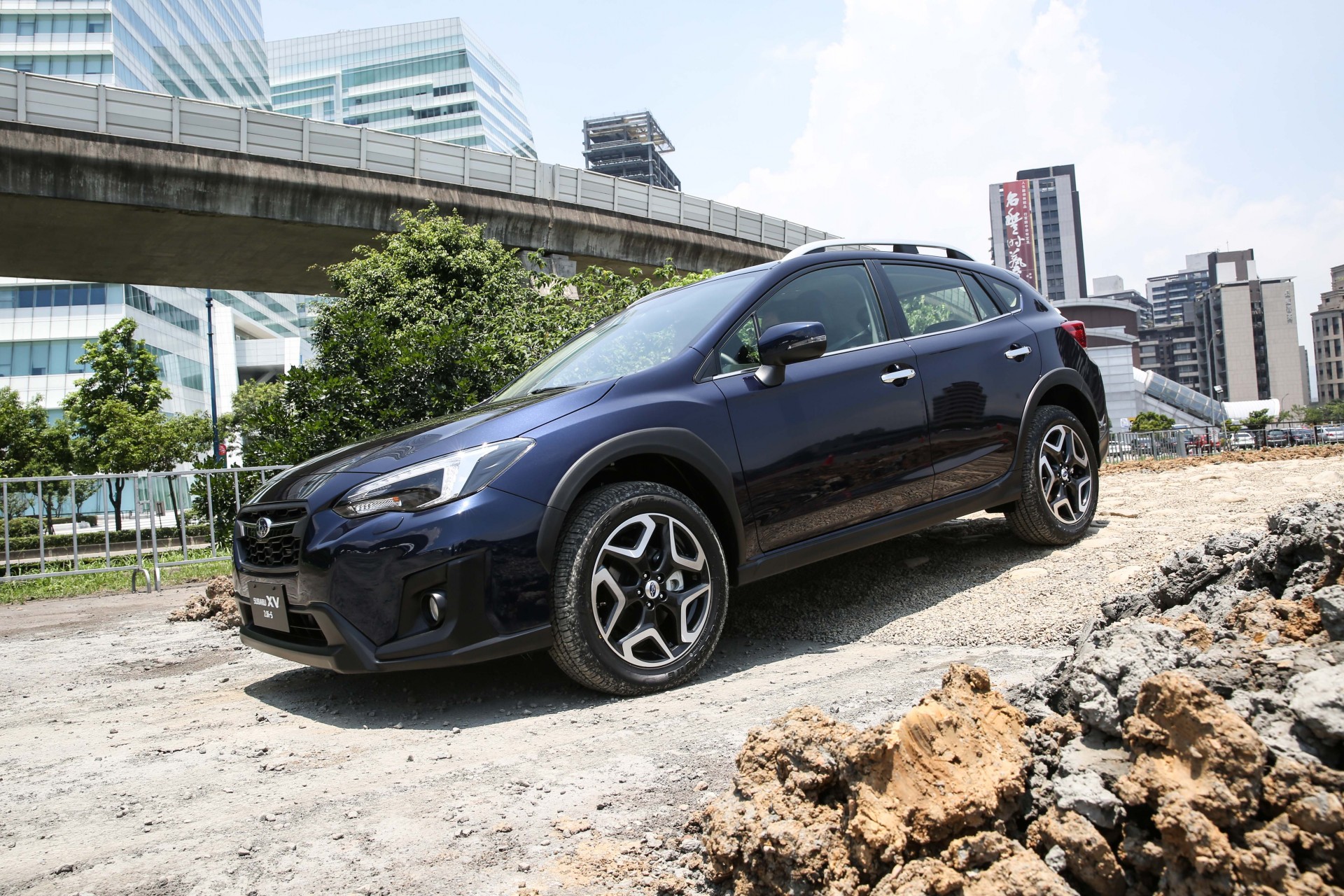 However, those seeking sheer power and nothing else seeing as how this is a Subaru with a Boxer engine (below), will be a bit disappointed to learn that the XV is naturally-aspirated. That said, power from its horizontally-opposed, flat-4, 2.0-litre, direct-injection, DOHC, 16-valve engine is rated at a healthy 156Ps @ 6,000rpm and 196Nm of torque @ 5,000rpm.
In terms of safety, apart from being very structurally robust, the XV is equipped with ABS and EBD, Brake Assist, Vehicle Dynamics Control System, Engine Immobiliser, Iso-Fix, Safety Pedal System, Door Reinforcement Beams, SRS Front, Side & Curtain Airbag and Knee Airbags. The good news in that all these are available in both the 2.0i and 2.0i-S variants.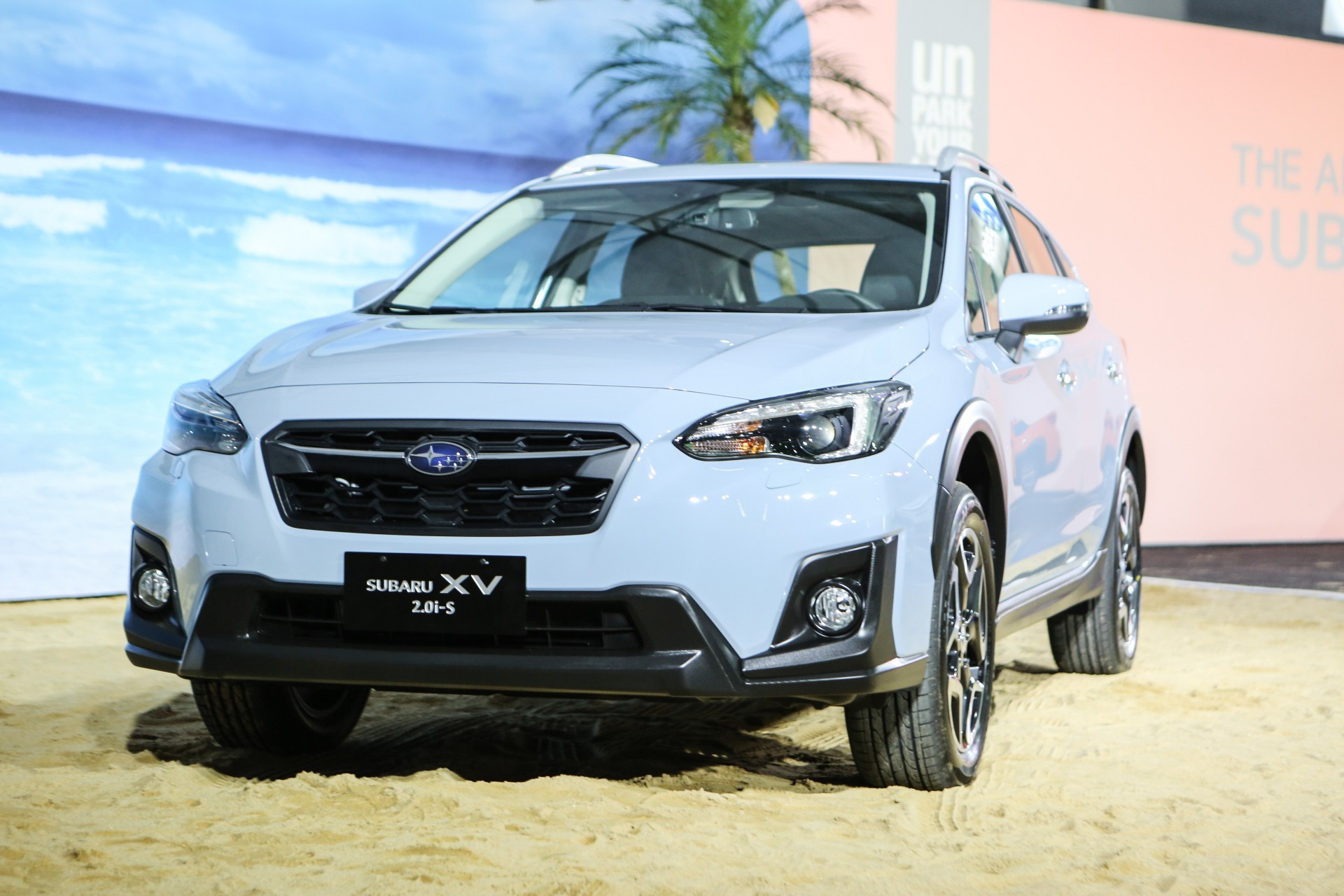 As far as first-impressions go, the new Subaru XV makes a very good one indeed, and while no OTR price for Malaysia was quoted, given the fact that it's going to be locally-assembled, and taking into consideration in which category it resides, I would hazard a RM130-140k guess. Now that may be a tad more than some of the other SUVs in this segment, and an XV may not be on the top of the shopping list for those hunting for a mid-size SUV, but there's a famoust automotive saying that goes "bums in seats sell cars". It's very appropriate for the XV actually, because you really need to test it for yourself to feel just how good it is. I can't wait for a longer run with this thing. In the meantime, check out the video and the photo gallery below! – Chris Wee.
Subaru XV Photo Gallery (Images courtesy of Motor Image Subaru)