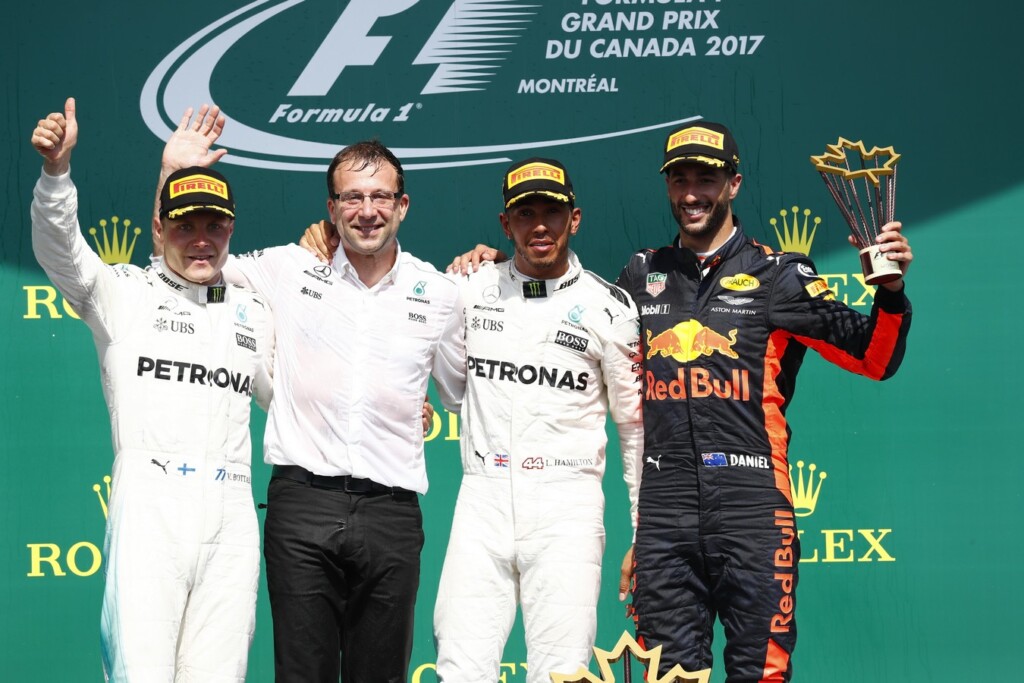 Lewis Hamilton takes the top spot at the Canadian Grand Prix after a smooth race with a massive 19 second lead over team-mate Valtteri Bottas. Daniel Ricciardo came in third with his Red Bull Racing car whilst Sebastien Vettel managed to battle from 18th spot to 4th. This allowed Hamilton to cut the drivers' title point difference to just 12 points with Vettel still in the lead.
ADVERTISEMENT
Overall, Hamilton, after securing his 65th pole position, one which was similar to the great Ayrton Senna, dominated the race from start to finish. Coming in 5th and 6th were the two Force India drivers, Sergio Perez and Esteban Ocon which had a bit of a drama filled race.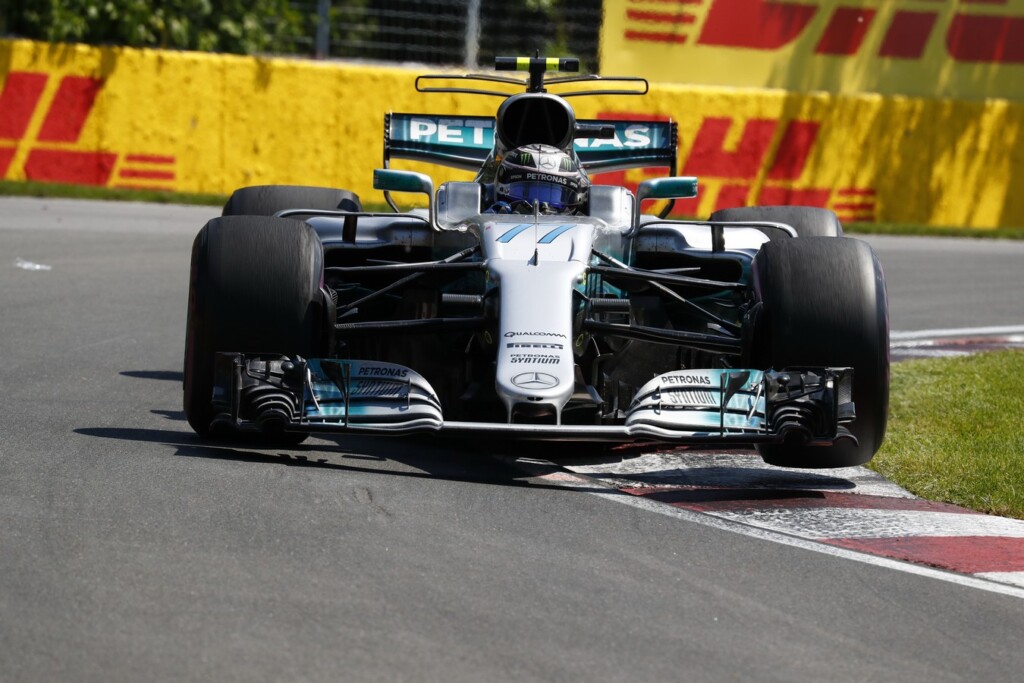 "It's been such an incredible weekend.  I just couldn't be happier with how it's gone and I'm so grateful for this result. We came away from Monaco and we were scratching our heads, but we pulled together and look what we achieved. We came here with a much better understanding of the car and we delivered a real blow to the Ferraris. Valtteri did a fantastic job too and this is our first one-two finish together. We've scored a big load of solid points and it's well deserved. It's crazy to think I had my first pole and win here 10 years ago. The race actually felt very reminiscent of 2007, in terms of how it unfolded. It's a long race here, especially when you're out there on your own, but I knew the car would hold together and it did perfectly." – Lewis Hamilton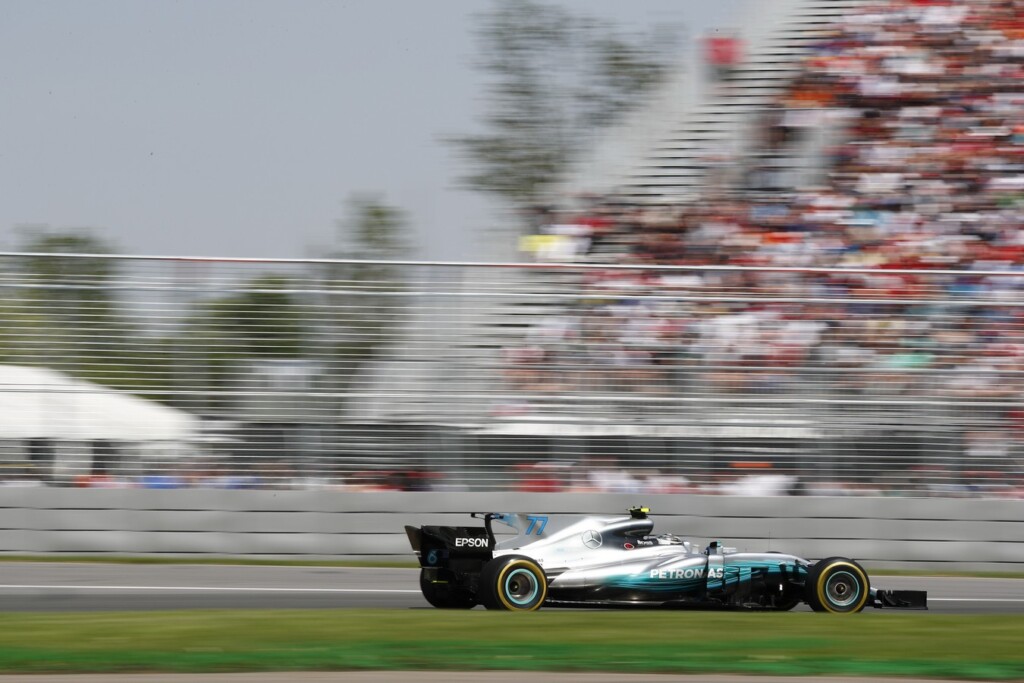 "I'm so happy for us as a team to bounce back the way we did this weekend. It's so impressive to see how the team has reacted in the last two weeks – how it's worked and improved. I've never seen a group of people so determined to win and to get back on top, so to get the one-two finish today, it's amazing. I tried my best to be aggressive and to get ahead of the Ferraris off the start and it worked, but I had a bit of a lock-up there which compromised my first stint. I lost some time behind the Red Bull and then the Force India after the stop, so we went for the Soft tyre for the second stint, but I didn't quite have the pace. But I brought the car home for some great points." – Valtteri Bottas
Although Hamilton and Vettel started at the front of the row, due to an over-enthusiastic start by Verstappen, Hamilton enjoyed most of the race himself. Verstappen managed to move from 5th position, in between Raikkonen and Bottas and went on the outside of Vettel into the first corner where thanks to a slight misjudgement, clip Vettel's front wing with his rear left wheel.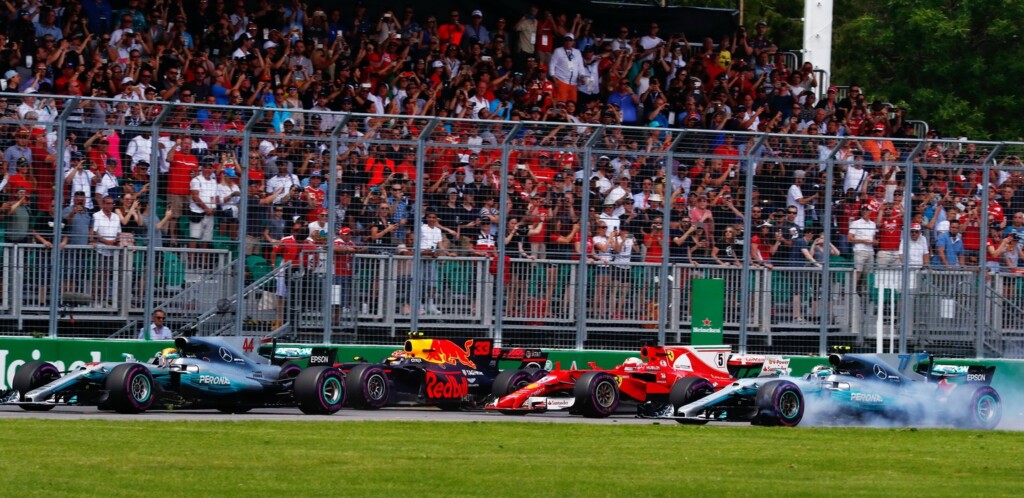 For Force India, taking both 5th and 6th place is a great achievement but the drivers were at a little standoff themselves during the closing stages of the race. Perez was trying hard to follow Vettel whilst holding back teammate Ocon. Ocon requested that Perez let him through but Perez wouldn't give way. Perez spent most of the race behind Ricciardo without being even close to overtaking him. At the end of the day it was Perez who was defending hard against his teammate Ocon which Ocon was completely pissed off with.
Here are the full results of the race.
POS
DRIVER
CAR
LAPS
TIME/RETIRED
PTS
1
44
MERCEDES
70
1:33:05.154
25
2
77
MERCEDES
70
+19.783

s

18
3
3
RED BULL RACING TAG HEUER
70
+35.297

s

15
4
5
FERRARI
70
+35.907

s

12
5
11
FORCE INDIA MERCEDES
70
+40.476

s

10
6
31
FORCE INDIA MERCEDES
70
+40.716

s

8
7
7
FERRARI
70
+58.632

s

6
8
27
RENAULT
70
+60.374

s

4
9
18
WILLIAMS MERCEDES
69
+1

lap

2
10
8
HAAS FERRARI
69
+1

lap

1
11
30
RENAULT
69
+1

lap

0
12
20
HAAS FERRARI
69
+1

lap

0
13
9
SAUBER FERRARI
69
+1

lap

0
14
2
MCLAREN HONDA
69
+1

lap

0
15
94
SAUBER FERRARI
68
+2

laps

0
16
14
MCLAREN HONDA
66
DNF
0
NC
26
TORO ROSSO
54
DNF
0
NC
33
RED BULL RACING TAG HEUER
10
DNF
0
NC
19
WILLIAMS MERCEDES
0
DNF
0
NC
55
TORO ROSSO
0
DNF
0