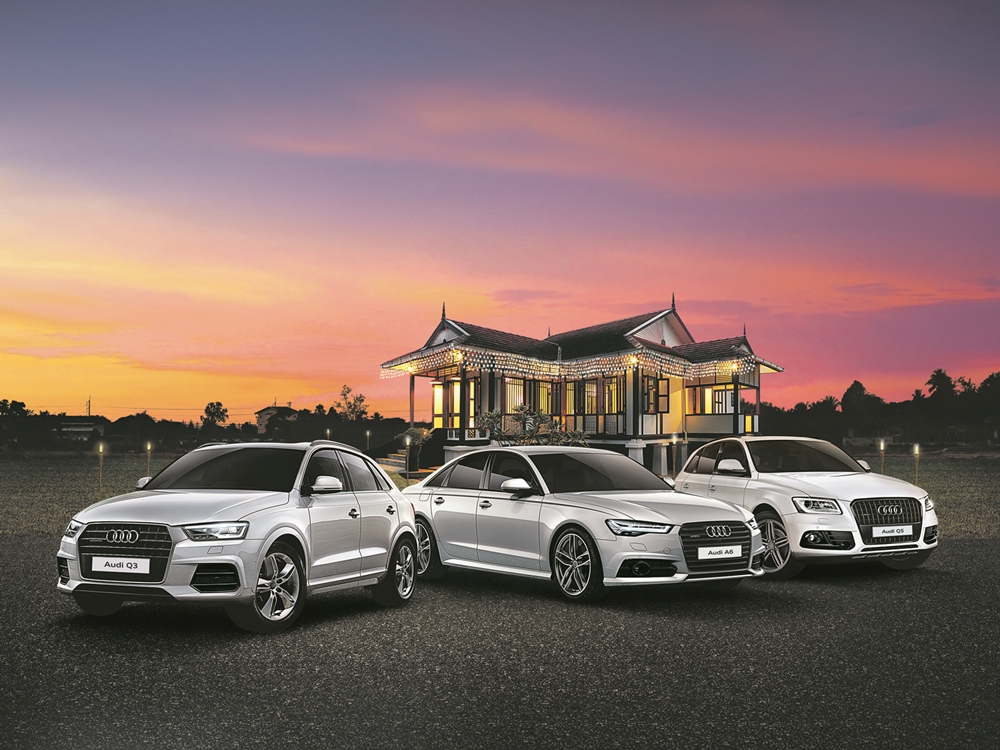 ADVERTISEMENT
In conjunction with the festive season, Audi Malaysia has just launched the Audi Open Haus promotion at all nine authorised Audi dealerships nationwide from 5 June to 31 July 2017.
Featuring the Audi Progressive Plan step-up financing on all models (except the Audi R8), this programme allows prospective owners to pick up their preferred brand new Audi vehicle to enjoy monthly instalments for the first year from as low as RM 999 for the Audi Q3, RM 1,399 for the Audi Q5 and RM 1,499 for the Audi A6.
Also from 10-17 June, there will be a special Audi "Fresh!" Service Clinic whereby all Audi vehicles aged four years or older (inclusive of parallel imported vehicles) are qualified to get a comprehensive 21-point vehicle health check, a dust and pollen filter change (worth up to RM 400), an Audi vehicle care kit as well as other maintenance services for only RM350, ensuring a safer and smoother balik kampung drive.
On a softer note, Audi Malaysia will also be introducing a video series titled "Nak Ikut Boleh Tak?"; loosely translated as "Can I Tag Along", a moving account of the unbreakable bond between two brothers, which is especially pertinent during this festive season.
For more information on the Audi Open Haus campaign or to follow the Audi "Nak Ikut Boleh Tak?" story, head over to the Audi Malaysia website at www.audi.com.my/offers or the Audi Malaysia Facebook page at www.facebook.com/AudiMalaysia.