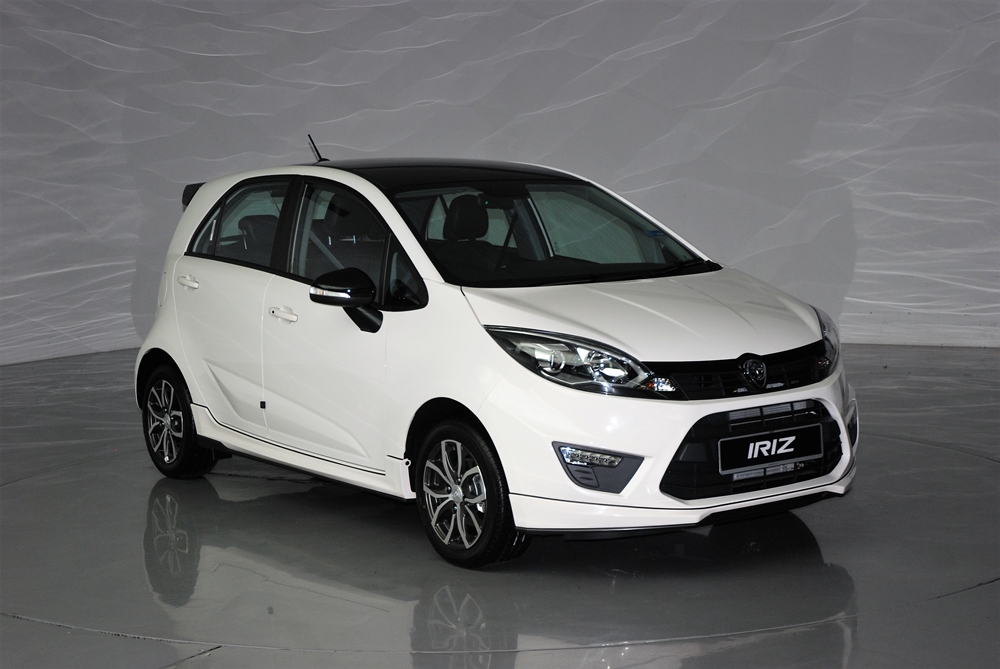 Three years after it entered the Malaysian market, the Proton Iriz compact hatchback has received a number of improvements in response to customer's feedback from the current model. Prior to its official launch, Proton invited AF for a preview of the facelift Iriz and here's what we found out…
While the exterior improvements are rather subtle, upon closer inspection you will notice that the facelift Iriz now sports a new black glossy treatment for the grille, a new Proton badge on the front bonnet, a two tone colour skirting while the 1.6 Premium variant now receives a glossy black roof, side mirrors and rear spoilers. Two new colours called Carnelian Brown (first introduced in the new Persona) and Ruby Red have been introduced, replacing Iriz's current hero colour, Citrus Green.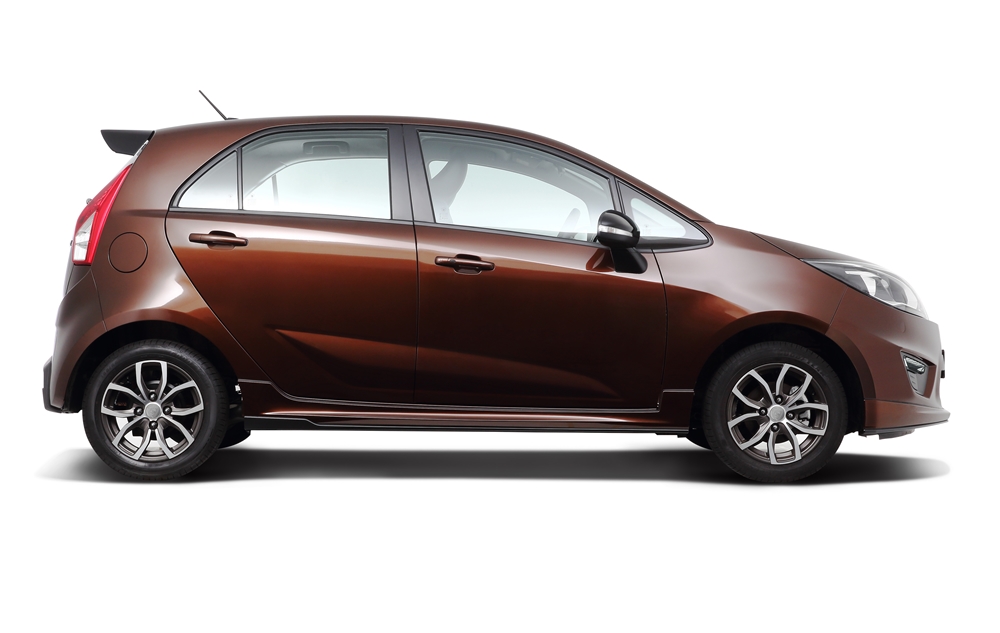 Inside the cabin, new improvements found in the facelift Iriz include new fabric and leather seat design with a pair of blue and red stripes. The 1.6 Premium variant gets a combination of leather and fabric for the new seats, in addition to red stitching on the carpet and leather wrapped steering wheel. Aside from that, the 1.6 Premium gets new instrument cluster and now comes with Smart E-Link smartphone screen mirroring replacing the previous Andriod-based head unit found in the current Iriz. An ECO drive assist indicator is now available as a standard feature across all CVT models.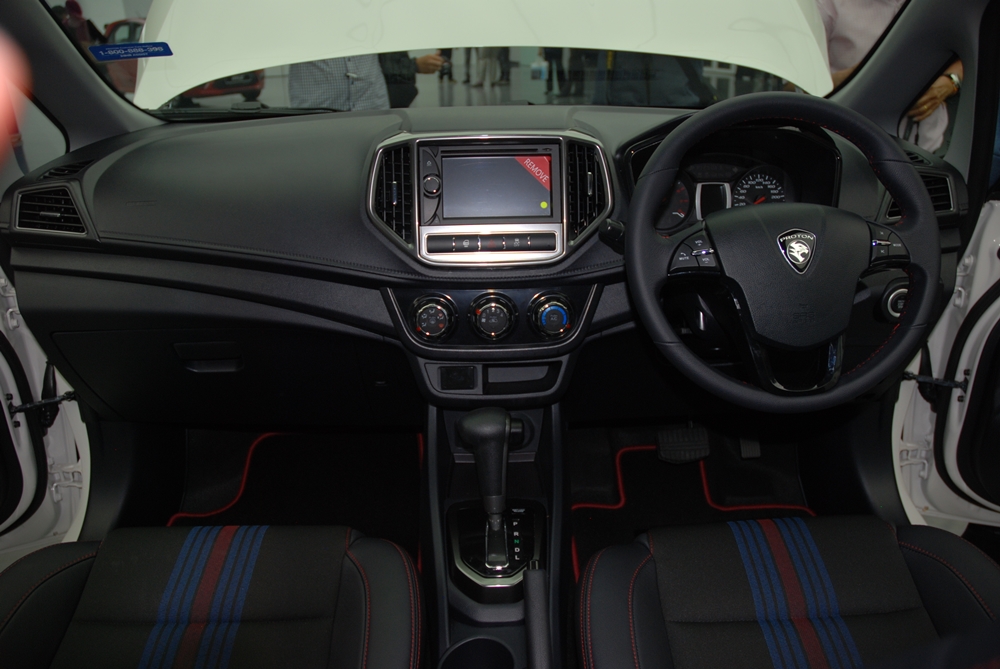 To optimize the driver and occupants comfort, Proton has further refined the level of noise, vibration and harness (NVH) of the facelift Iriz. Just like the new Proton Persona, the number of engine mounts have been reduced from four to three, and Proton is now using higher-quality material for better sound insulation and absorption for the car. Proton says with all these improvements, the Iriz is now 5 (dB) decibels quieter than the current Iriz.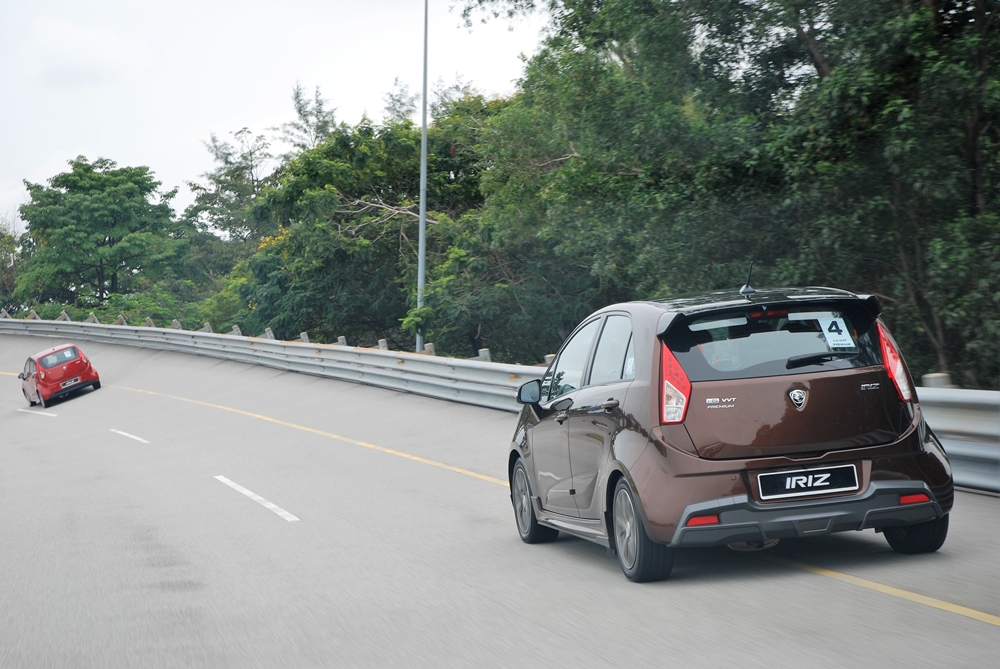 Proton has retained the same powetrain found on the current Iriz where the 1.3 litre four-cylinder petrol engine produces 94 hp and 120 Nm of torque, while the 1.6 litre four-cylinder mill churns out 107 hp and 150 Nm of torque. The engineering team at Proton however has remapped the engine control unit (ECU) and the CVT's transmission control unit (TCU) software in the facelift Iriz which in result in quicker throttle response compared to the current model it replaces. There's also a significant improvements in pedal response in the facelift Iriz which overall, enhances the car's driving experience especially when commuting around town.
The facelift Proton Iriz is set to enter our local market in June this year, so stay tuned to AF if you find out more info including the pricing of Proton's latest facelift model!