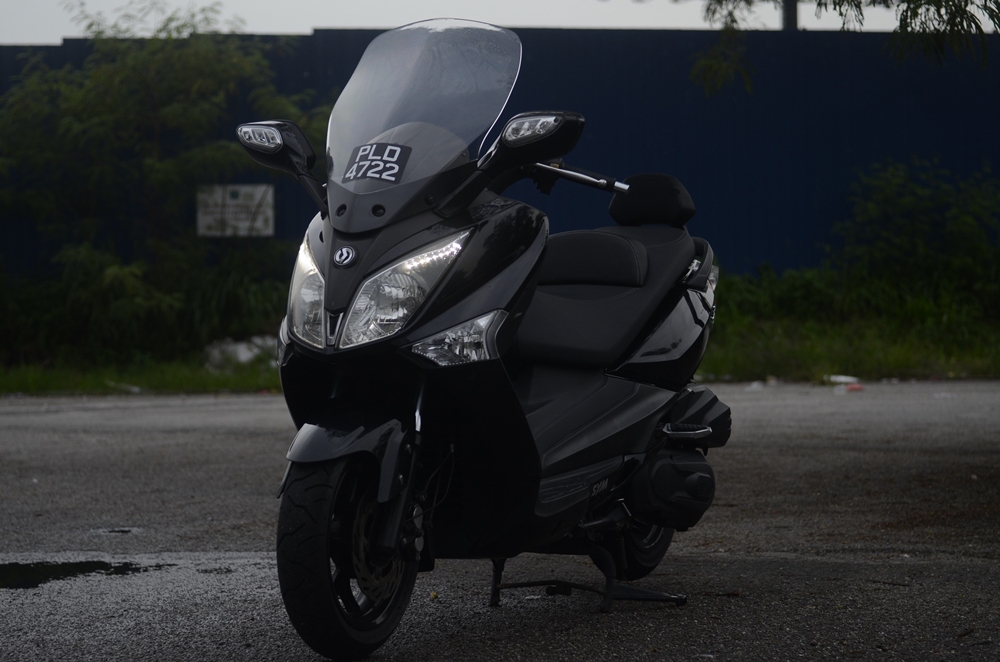 ADVERTISEMENT
Written by Jeff Ng
I haven't been a fan of scooters because I have always loved manual transmissions (likewise with cars,). However, it's never too late to start – when I began riding a scooter a few months ago, I was instantly hooked at the ease of managing a scooter zipping around town, heavy traffic and obviously without the need to control the clutch. The best choice for a daily commute apart from a semi-automatic kapchai.
Just recently I had the chance to review the SYM 250i EVO, hereinafter "the EVO", this scoot has pretty much exceeded my expectations for a scooter that's cheap when compared to the other brands of the same engine capacity. The EVO is powered by a four-stroke 250cc, four valve, liquid cooled engine that churns out about 23 horsepower – yet styled with a modest and not-so aggressive looks.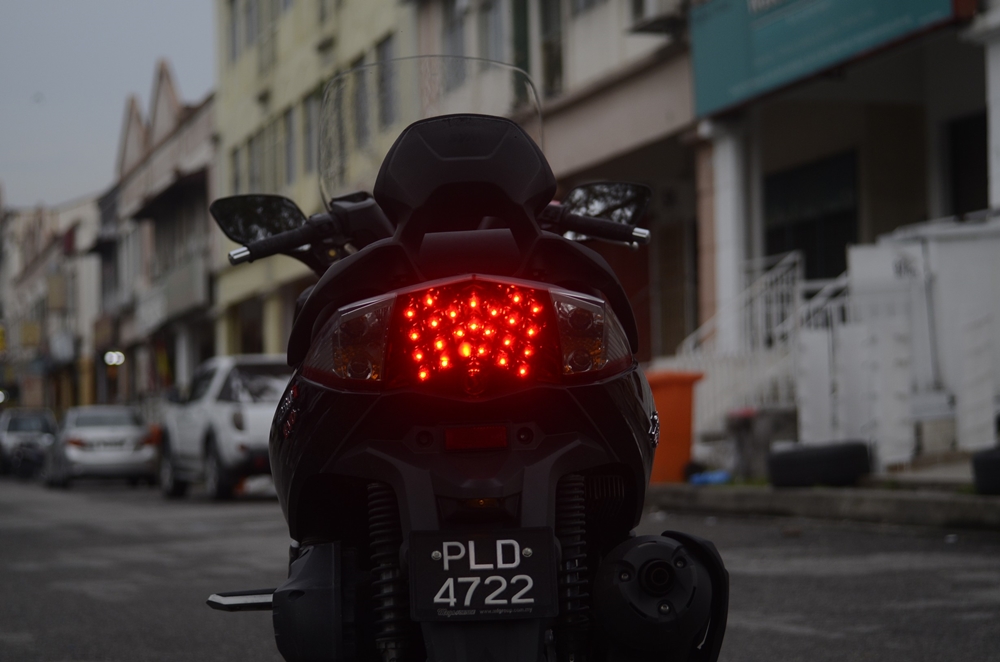 Scooters, generally, albeit with 250cc engine, may not perform as good as a sports or naked bike. But I took the bike out for a spin to Bentong with a group of friends anyway, an activity I have not done for a long time, gosh how I miss doing this. Having rolled out of the house with the missus as my dear pillion (an additional weight, I only weigh 45 kilos!), I was not as keen that the EVO would meet my expectations through the hilly roads of the Karak Highway. Nevertheless, I rode on with hopes I could make it to Bentong with ease.
Through the uphill & winding roads of Karak is where I was worried I would not be able to keep up with my friends who have higher performance motorcycles, to my surprise the 250cc engine was able to pull-off the job. The EVO climbed up those hills without the engine feeling like it needs to slow down to catch a breath, plus it handled the corners very well – except on the wet because I almost went down front first on damp tarmac. A set of proper new rubbers should help with that.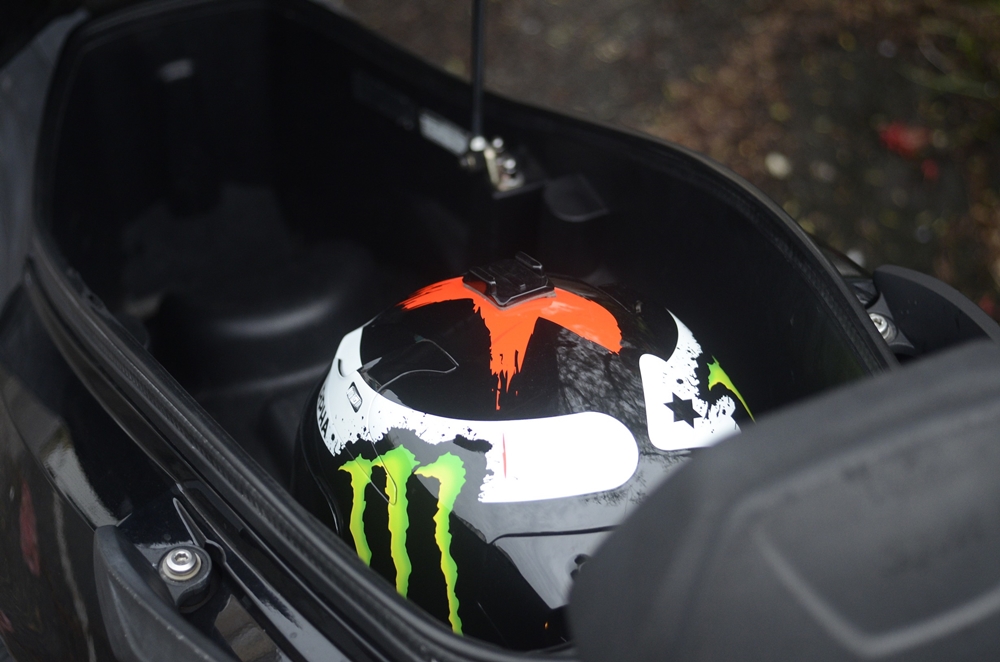 Looking over at accessories and the good stuff that came with the scooter, it has a very spacious 45L under-seat compartment. I can easily store two full face helmets and maybe a pair of raincoats, plus there is also a 0.5 amp USB charging port on the right hand side, just right below the throttle grip inside the compartment. Speaking of which, this small compartment is also large enough to store about three smartphones, how cool is that?
While having ridden out of town for medium to long distance, the fuel consumption was the least exciting part of the whole scoot. I cannot be too sure if the test bike is having issues or if it is meant to be like this because the bike consumes between 6- to 7-litres of fuel per 100km which is slightly far off from any 250cc bikes out there. I did not have ample of time to test the mileage out hence I will not conclude on this topic just yet.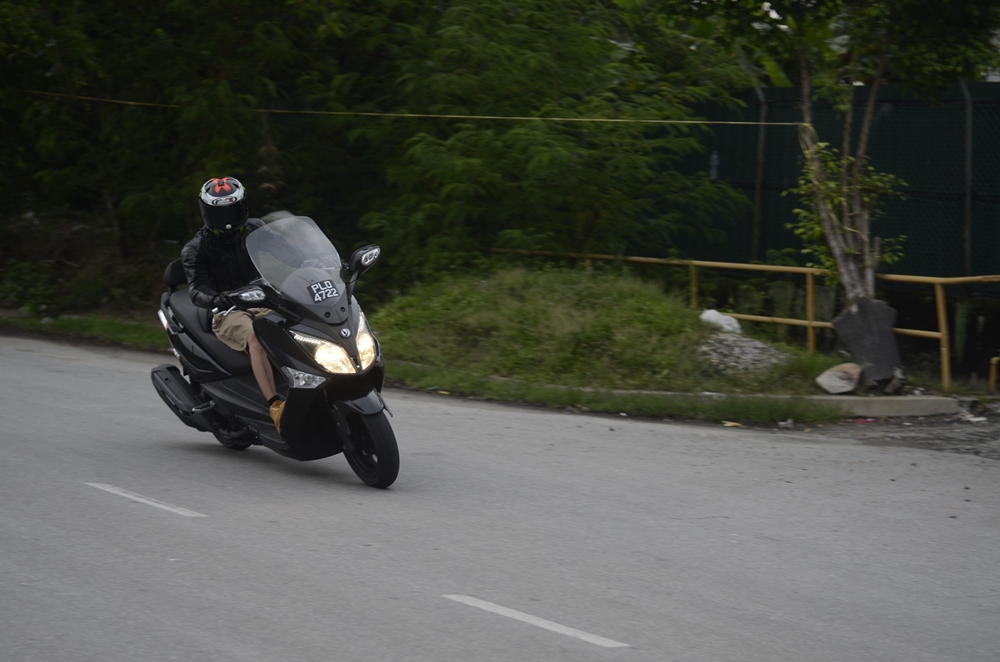 If the EVO had come with ABS as standard, it would have been a great plus as this can be made a daily commute scooter and our roads are not that safe afterall.
CW Says…
This scoot should definitely be on your shopping list if you're looking for a daily commuter that can also double duty as a fun weekend ride or long distance cruiser. It's smooth, comfortable and reasonably quick! – Chris Wee.
N.B. Price for the Sym 250i Evo as at the time of writing is estimated at about RM19,000 excluding road taxes & insurance.