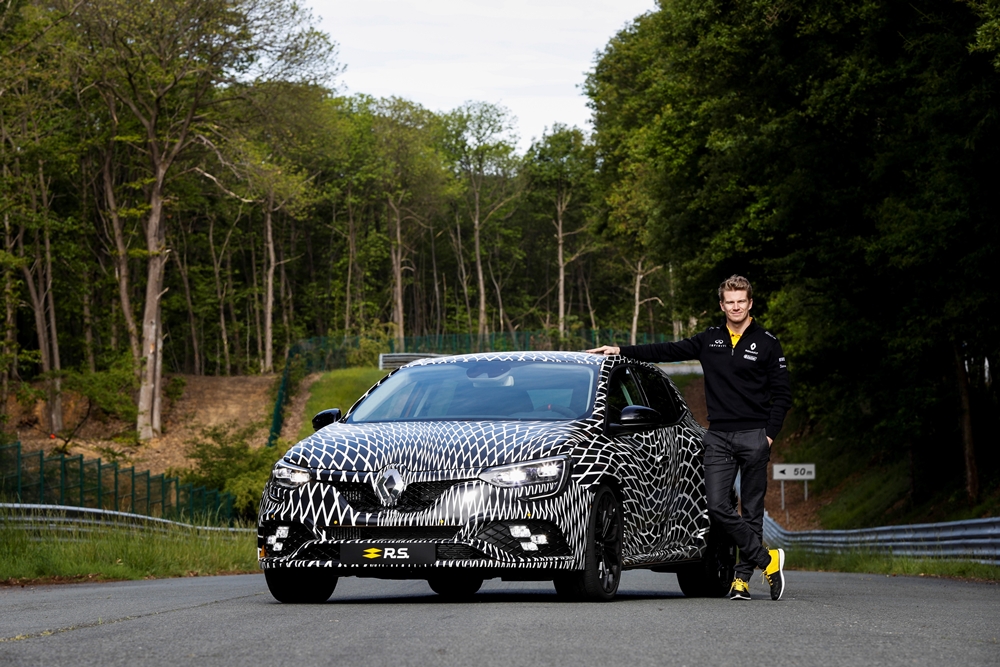 ADVERTISEMENT
At the 2017 Monaco Formula 1 Grand Prix last weekend, Renault has showcased the new Mégane R.S. to the public for the first time, driven by Renault F1 driver, Nico Hülkenberg. Inspired by Renault Sport's new visual identity, its smart yellow and black livery accentuated the new model's assertive, ultra-sporty lines.
"I don't think we could have chosen a more appropriate or more impactful moment than the 40th anniversary of Renault's involvement in F1 to launch a new model," said Renault Sport Cars' Managing Director Patrice Ratti.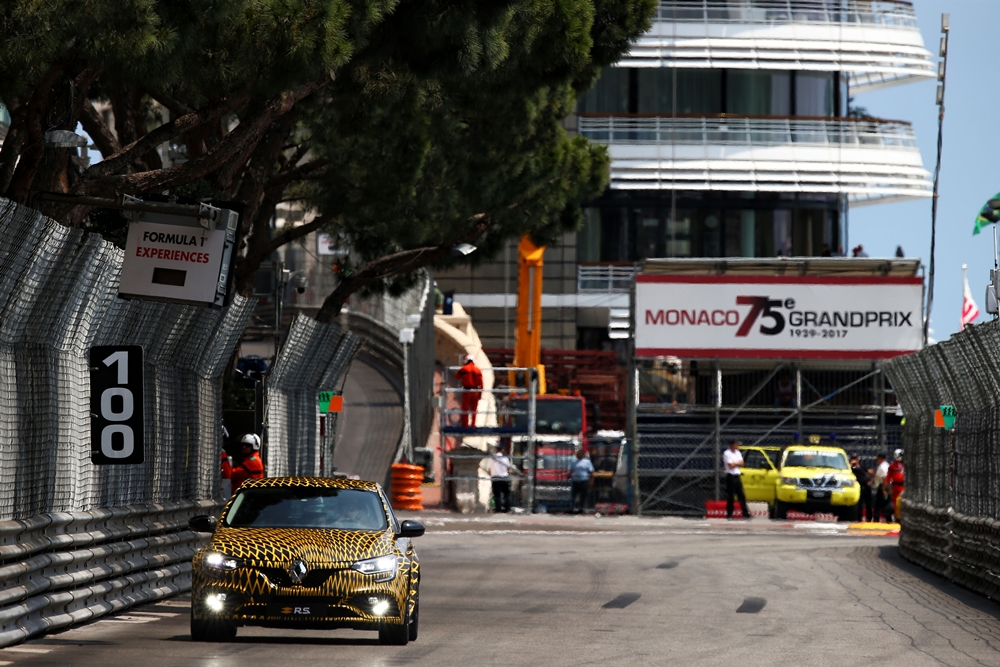 Formula 1 driver Nico Hülkenberg did a brief exhibition on the track at Monaco to provide a sneak peek of what's to come with the new Mégane R.S. But it was not his first time behind the wheel. "I got an opportunity to test new Mégane R.S. during its development and I was hooked first time out by the excellence of its chassis. Renault Sport has done a tremendous job on its performance credentials. It was a huge pleasure to drive it around the legendary street track at Monaco!"
Since the launch of the original Mégane R.S. in 2004, the model's mission has always been to embody the passion for motorsport and make racing technology DNA an affordable reality for all. Renault Sport's experts have once again used F1-derived technologies to produce a truly exceptional package of efficient aerodynamics, reliability, road holding and high performance.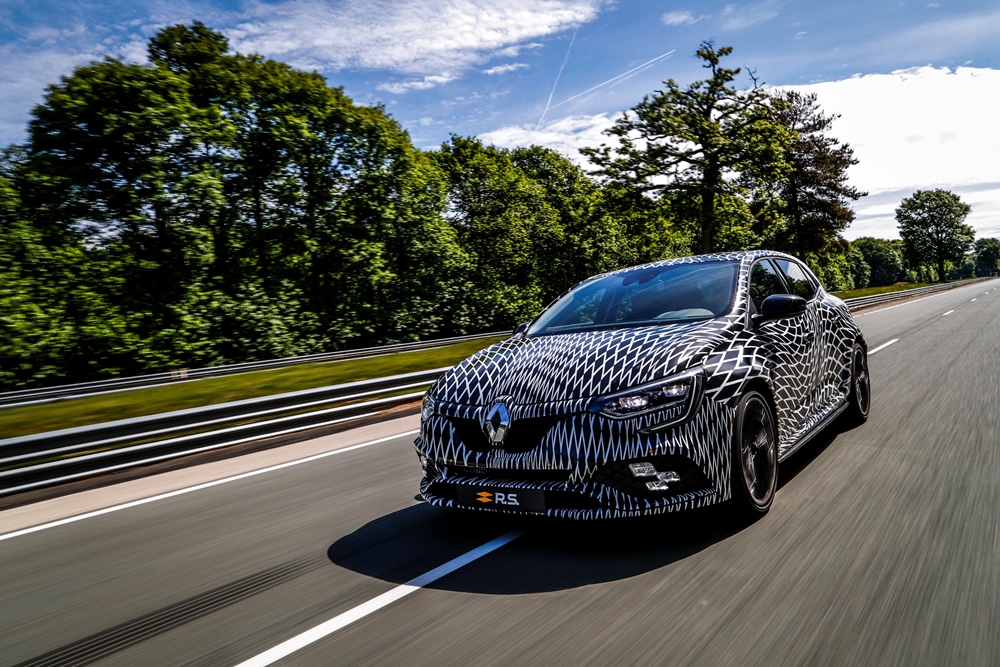 "We aim to make New Mégane R.S. the new compact sports car benchmark," added Patrice Ratti.
To meet customer demand, a choice of manual and EDC dual-clutch transmission will be available.
The new Mégane R.S. will be unveiled at the 2017 Frankfurt Motor Show in Germany on September 12, before going on sale in the first quarter of 2018.