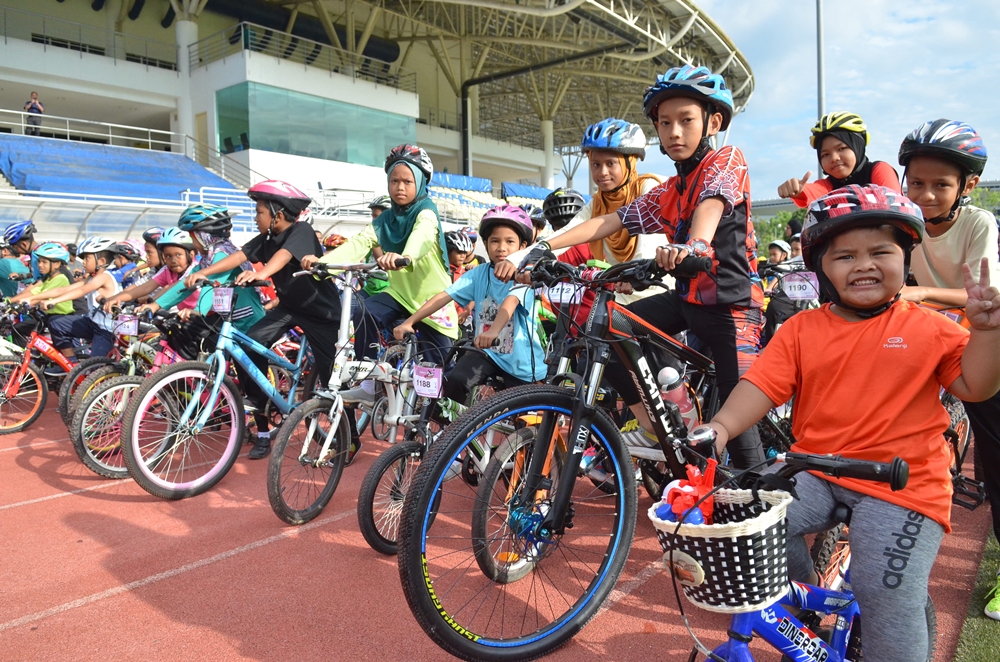 About 1,500 cycling enthusiasts, health conscious and environmentalist Malaysians participated in the inaugural "Jom Kayuh Mesra Alam" cycling event recently. The event was jointly organised by Proton and Bank Muamalat Malaysia Bhd (BMMB) held at Proton City, Tanjung Malim, Perak Darul Ridzuan.
Entries for the 'fun ride' race opened since 22 April 2017, attracted participants in 3 categories, 15km and 30km categories as well as 800m Children's category where newbies can ride around the stadium's tracks.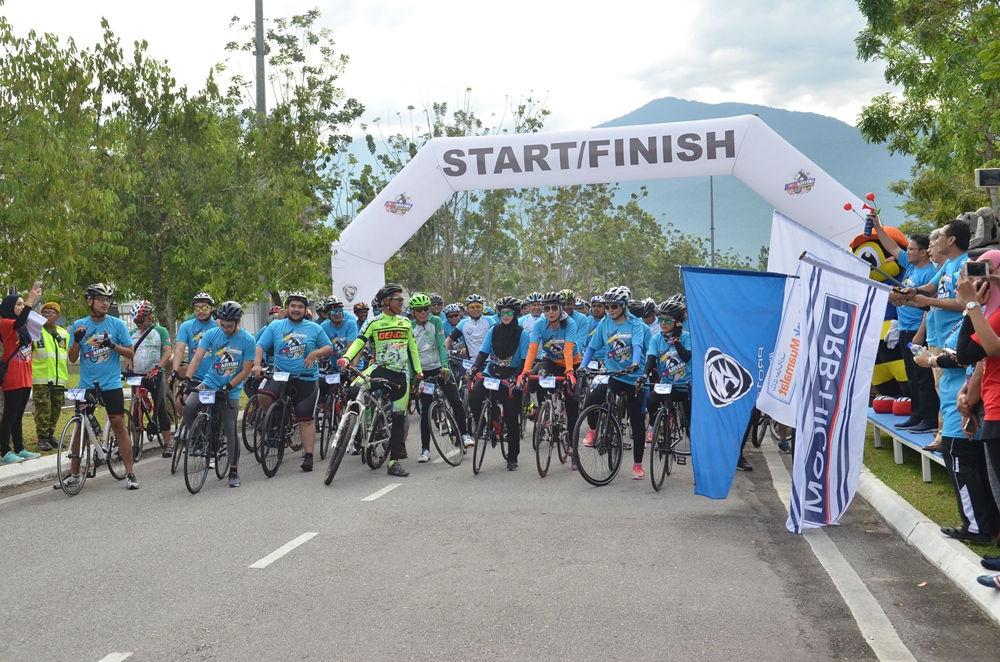 "When Bank Muamalat gave us this idea to use our vicinity in Tanjung Malim for a cycling event, we instantly took on the idea as we were aware that there is a large cycling following in Malaysia but not that many are organised away from KL or Selangor. To Proton, it is like giving back to society in providing the Tanjung Malim community an opportunity to participate in this event whilst also allowing avid cyclists outside of Tanjung Malim to enjoy the pristine scenery of Proton City in Tanjung Malim. We even have local celebrities, Dato' Siti Nurhaliza and Dato' Amy Search cycling with the participants. The event also provided a mini carnival atmosphere, making it a fun outing for families," said Dato' Ahmad Fuaad Kenali, Chief Executive Officer of Proton.
The first category was flagged off at 8.00 am and the first rider arrived the finish line at 9.30am and received their medals. The carnival continued until noon with many on-ground activities for the rest of the family members accompanying the participants to enjoy culminating in the lucky draw event with attractive prizes ranging from holiday packages, bicycles and accessories, hampers and electrical items.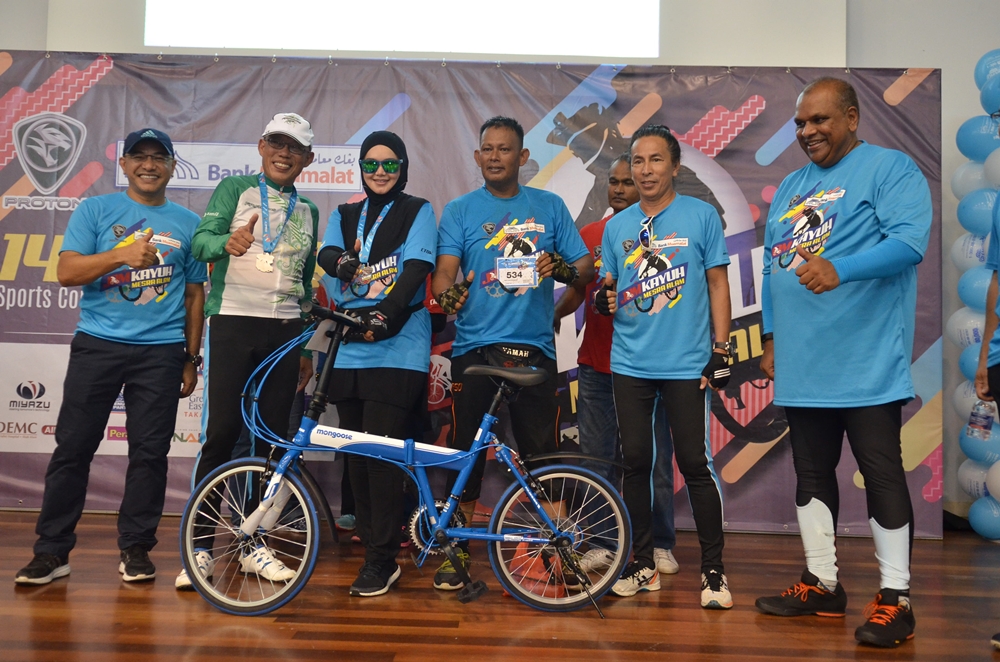 "We are honoured to be given the opportunity to co-organise this with Bank Muamalat as a company within the DRB-HICOM Group. Not only were we able to attract respectable number of participants and visitors alike to the event, we were also able to promote healthy lifestyle to the employees of DRB-HICOM Group," Dato' Fuaad added.
YBhg Dato' Haji Mohd Redza Shah Abdul Wahid, Chief Executive Officer of BMMB said, "The Proton-Bank Muamalat Jom Kayuh Mesra Alam is our first ever cycling event co-organised with Proton. We hope it will be an annual event, looking at the success rate this year. As its objective is to promote a healthy lifestyle, we envision this event to attract a variety of people ranging from serious competitive cyclists, leisure cyclists as well as families with children."