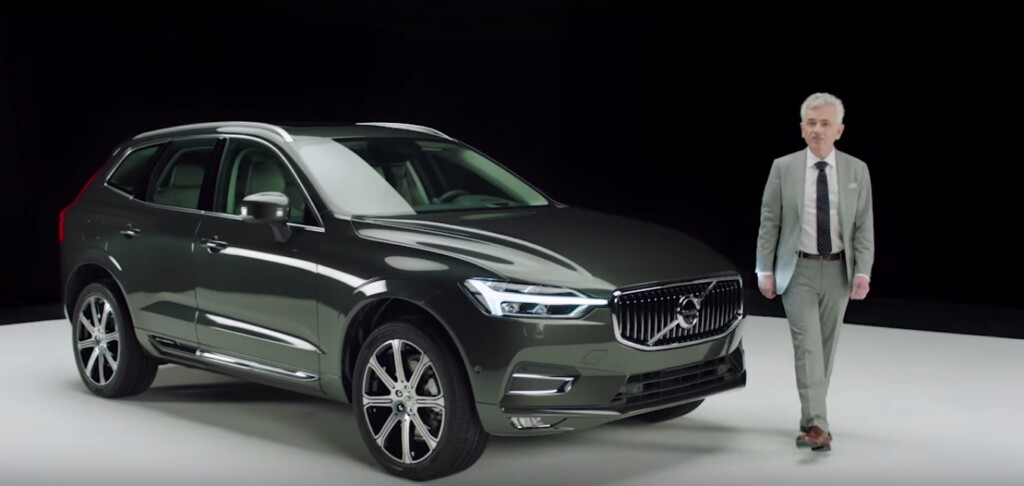 Volvo has already started production of the second-generation XC60 mid-size SUV at the company's Torslanda plant in Sweden. The first customer-bound car, a T5 Inscription AWD in Crystal White, rolled off the production line just before lunch time.
The new car replaces Volvo's highly-successful original XC60, which in the 9 years since its launch became the bestselling premium mid-sized SUV in Europe with nearly a million units sold globally. The XC60 today represents around 30% of Volvo's total global sales.
"This is a proud day for everyone at the plant," said Magnus Nilsson, vice president of the Torslanda plant. "We have worked hard in recent weeks and months to prepare Torslanda for this latest new Volvo model, and now we are ready to start delivering new XC60s to customers."
Volvo claims the new XC60 is one of the safest cars ever made and it comes fully-loaded with new technology. This includes Steer Assist, which has been added to the City Safety system. A new safety system called Oncoming Lane Mitigation uses steer assist to help mitigate head-on collisions, while Volvo's Blind Spot Indication System (BLIS) now uses Steer Assist functionality to reduce the risk of lane-changing collisions.
Pilot Assist, Volvo's advanced semi-autonomous driver assistance system, which takes care of steering, acceleration and braking on well-marked roads up to 130 km/h, is also available in the new XC60 as an option.
Volvo has released a promotional video below that gives us a more in depth information to the SUV's engineering, performance, safety and design. After watching this video, you are probably more likely interested than ever to get behind the wheel of the new XC60!