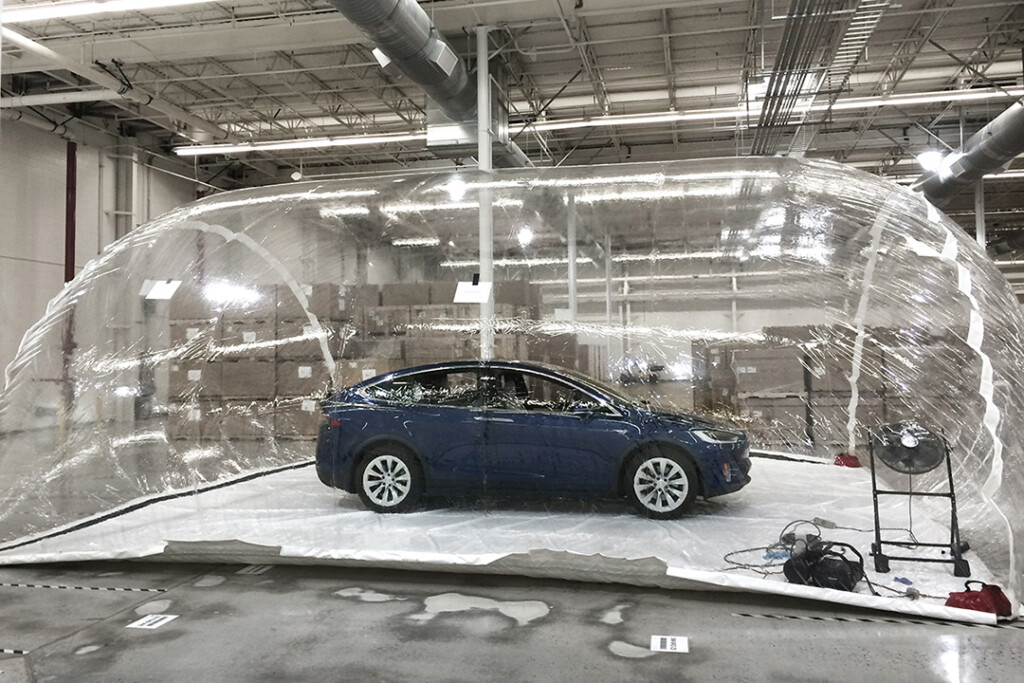 ADVERTISEMENT
Tesla has issued out a recall for Model S and Model X vehicles built between February and October 2016 due to a potential manufacturing issue with the electric parking brakes. The issue as mentioned by Tesla isn't so bad that it will cause the parking brakes not to function. If the small gear where the fault lies, which was manufactured by a third party supplier, fails, the parking brake would just be stuck in place.
So far according to Tesla, there have been no reports of the parking brake system failing to hold a parked vehicle in place. They also mentioned that this part has no impact on the car's regular. braking systems as well. Tesla also reported that they haven't received a single complaint or report on any accidents or injury caused by this defect.
Looks like the young car maker isn't free from issues especially when it relies on third-party manufacturers to supply parts for their car. This isn't the first recall for Tesla either as they have had one previously due to a seatbelt issue.
Here are some of the FAQ's which Tesla has prepared.
What would happen if the gear on the brake were to crack? Would a broken gear impact the electric parking brake's ability to keep the car stationary?
There have been no reports of the parking brake system failing to hold a parked vehicle. A broken gear may prevent the car's parking brake from releasing once parked.
How do customers/drivers know if their car has been affected?
Customers who have been affected by this issue have received warnings that their parking brake needs service.
How is Tesla alerting customers?
We will be emailing affected customers to inform them of this issue and provide instruction on how to get their electric parking brake replaced.
How many vehicles does Tesla estimate to be affected?
While less than 5% of the vehicles being recalled may be affected by this issue, we are recalling 53,000 vehicles total out of an abundance of caution. Because of the design of the gear, it is difficult to tell exactly which vehicles are affected.
Is this a global recall?
Yes.
How long will it take to service and replace the part?
It takes less than 45 minutes to replace both brakes.
When does Tesla expect all replacements to be complete?
We are working closely with our supplier to obtain replacement parts. We are able to begin replacing parts immediately and will have sufficient parts for all affected vehicles by October 2017.