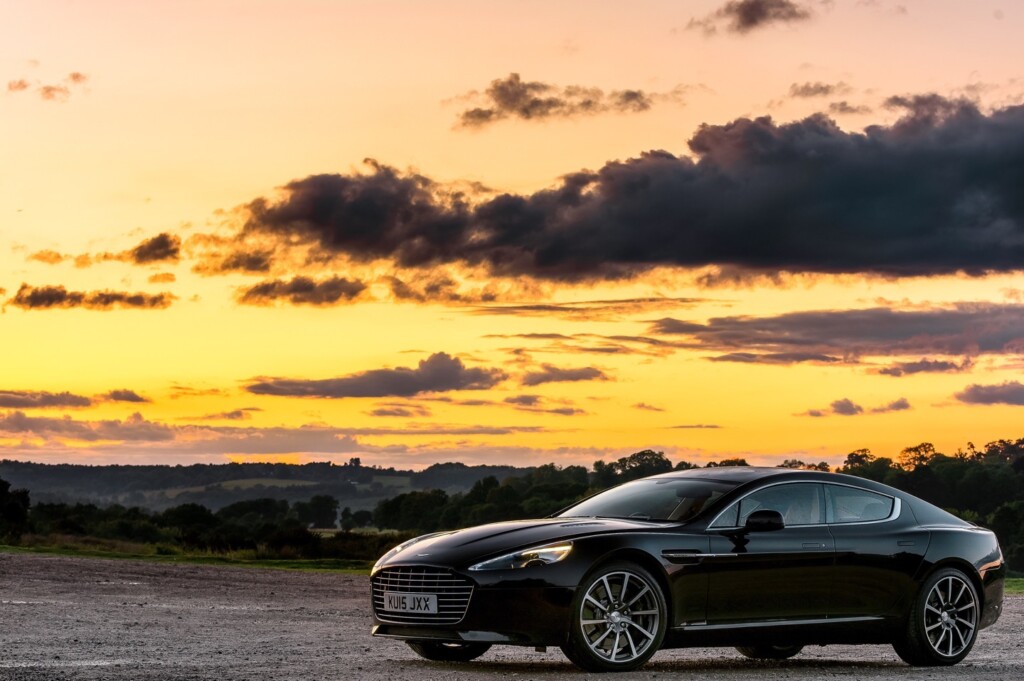 Historians will always ask, why is the Porsche Panamera so popular and not the Aston Martin Rapide? To me, the Aston Martin Rapide is a gorgeous compromise for those wanting 4 seats in a car that looks as good and sounds as good as an Aston Martin. So let's talk about the Aston Martin Rapide S.
The monster of a luxury vehicle with 4 seats is powered by a V12 engine, providing 550hp and it is mated to an eight-speed automatic transmission. That's enough power to push four adults up to 320kmh whilst providing you lots of comforts. It really does feel like you are in first class on a speeding jet.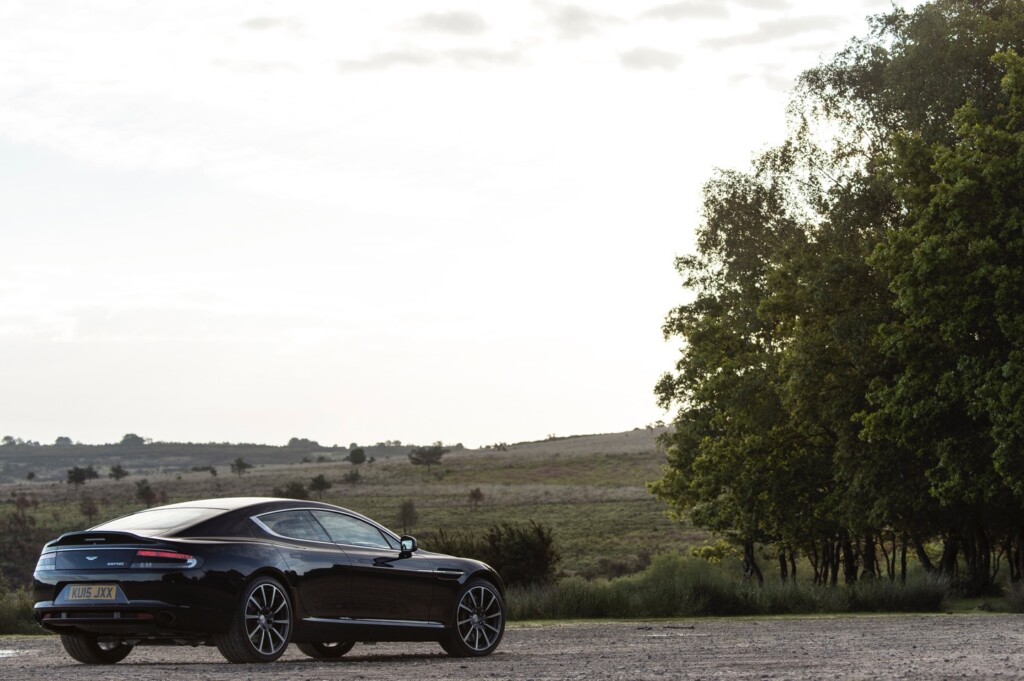 Aston Martin's President and Chief Executive Office Dr Andy Palmer said: "Right from its inception, the Rapide set out to do something different: to offer the essence of Aston Martin in a more spacious but no less sporting or beautiful package. It's testament to the original concept that the Rapide S has matured into something even more compelling. Hugely desirable and immensely capable, it juxtaposes incredible performance with space, style and luxury. Our customers love the fact its four-door, the four-seat design enables them to share the Aston Martin experience with their friends and family. That it continues to do so with such panache and personality underlines its rare combination of qualities."
Crazy Power
The car is powered by Aston Martin's legendary naturally aspirated 6.0-litre V12 engine, which develops 560PS at 6750rpm and a peak of 630Nm of torque at 5500rpm. This car isn't some eco-friendly warrior using 4-cylinder engines with forced induction, no, it is an ultimate muscle car but with the graces of a ballet dancer. The engine was derived from Aston Martin Racing's efforts in the World Endurance Championships. That means it can give out the power and last long while doing it. Its internals includes a fully CNC machined combustion chambers and lighter, hollow, cam shafts. The V12 engine is also positioned as low as possible in the chassis to provide a lower centre of gravity.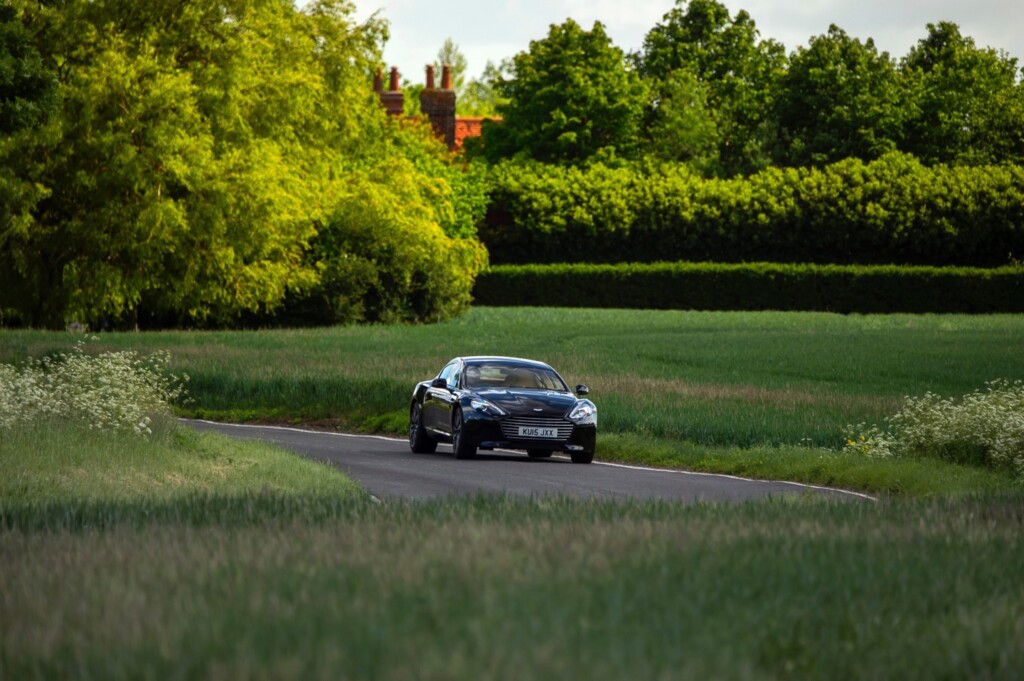 This amazing sounding engine on the Aston Martin Rapide S is mated to the silken Touchtronic III eight-speed automatic transmission. Developed in partnership with ZF, this transaxle gearbox delivers swift, smooth shift speeds, moving between ratios as quick as 130 milliseconds, while careful attention to gearbox efficiency allows more power and torque to be transmitted to the road more of the time.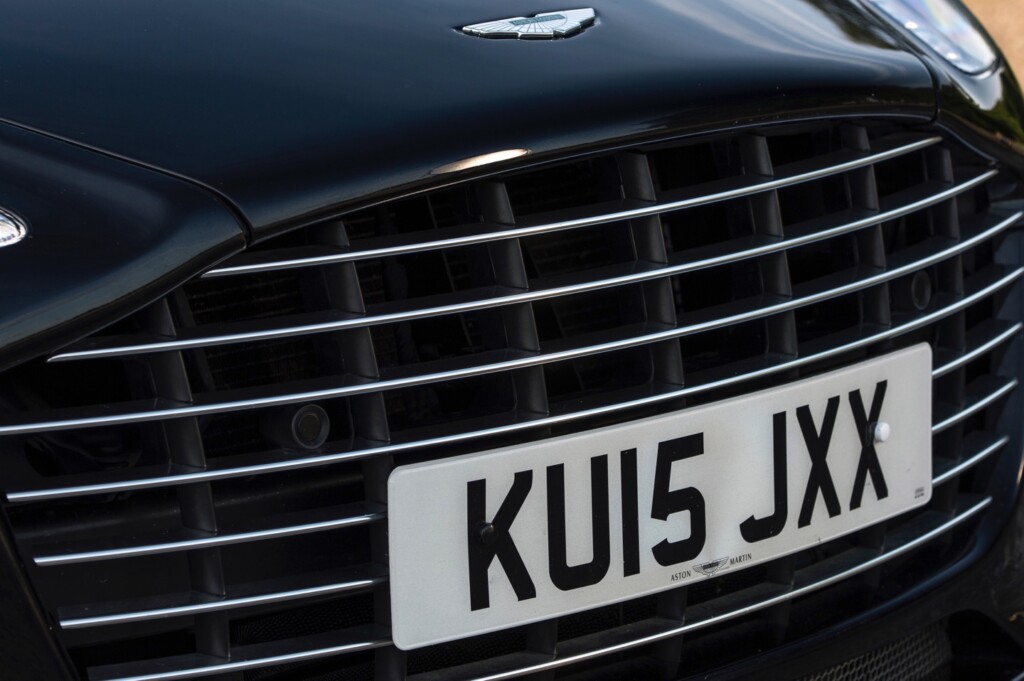 While there's plenty to enjoy in the quick and near-seamless shift quality, keen drivers will revel in the truly comprehensive selection of available driving features such as 'Drive' and 'Drive Sport' modes along with 'Paddle Shift' and 'Paddle Shift Sport' options for more engaging, sporting, shift control. Optimal, multi-ratio downshifts are available by pulling and holding the downshift paddle, allowing for the car to select the lowest available gear when under braking.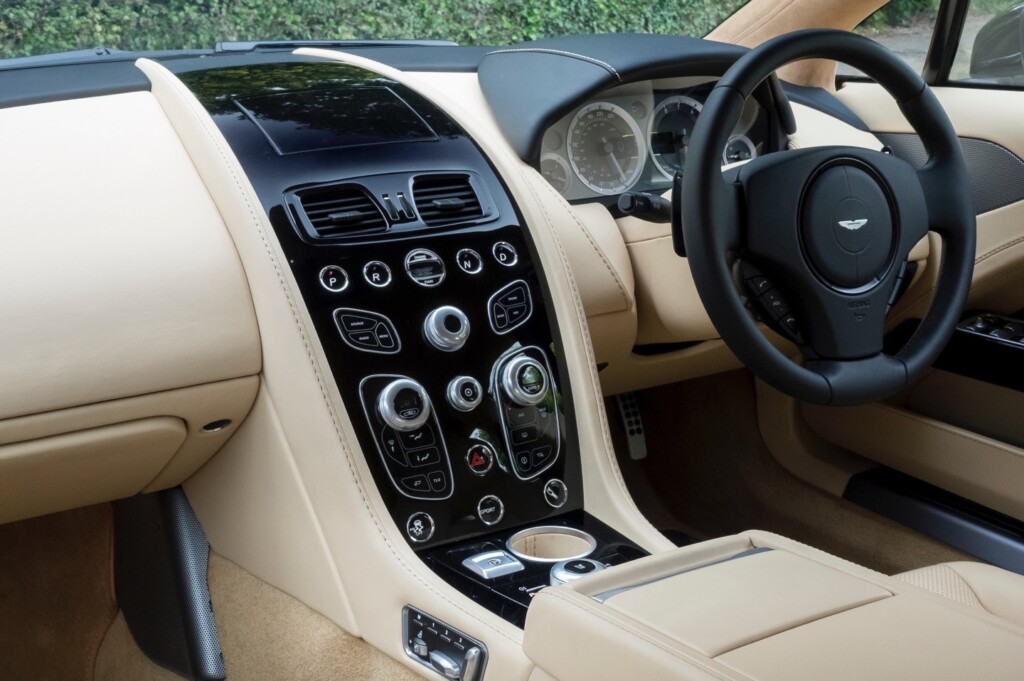 Adaptive Drive Recognition (ADR), meanwhile, tailors shift points to the individual driver's style. Thus, a more spirited driver in standard 'Drive' mode will rapidly adapt to enjoy a shift map more akin to the settings found in 'Drive Sport'. As the programming is reset during each key cycle – when the car is locked and unlocked – the perceived 'changes' to the car's nature are similarly reset, so you can be sure the Rapide S always moulds itself to each and every journey.
The Aston Martin Rapide S comes with Aston Martin's hi-tech Adaptive Damping System (ADS), which offers three distinct settings: 'Normal', 'Sport' and 'Track', with the character of each specifically tuned for the Rapide S, and therefore distinct from other ADS-equipped models in the Aston Martin range.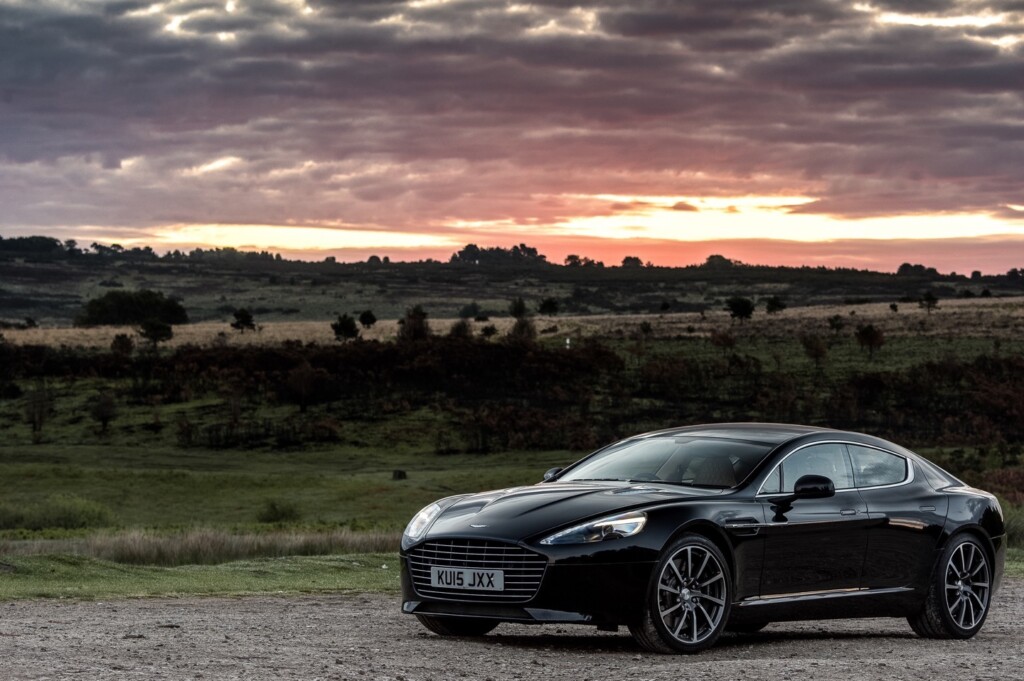 The ADS automatically alters the suspension settings to ensure the driver has high levels of control at all times, with the ability to respond quickly to different driving conditions. The different damping modes help to significantly broaden the character of the Rapide S, adapting its set-up to suit the driver's precise requirements. Thus, it can be a luxurious GT car in Normal mode with the capacity to morph into a more assertive sports car in Sport and Track modes.
A multi-stage Dynamic Stability Control (DSC) system is precisely tuned to the Rapide S so that the driver can progressively work their way to, and eventually just beyond the limits of grip and traction, while always safe in the knowledge the electronic safety net will intervene when precisely when required. Of course, being an Aston Martin and therefore a true sports car, the DSC system can be disabled for the purest possible driving experience when mood and opportunity allows.