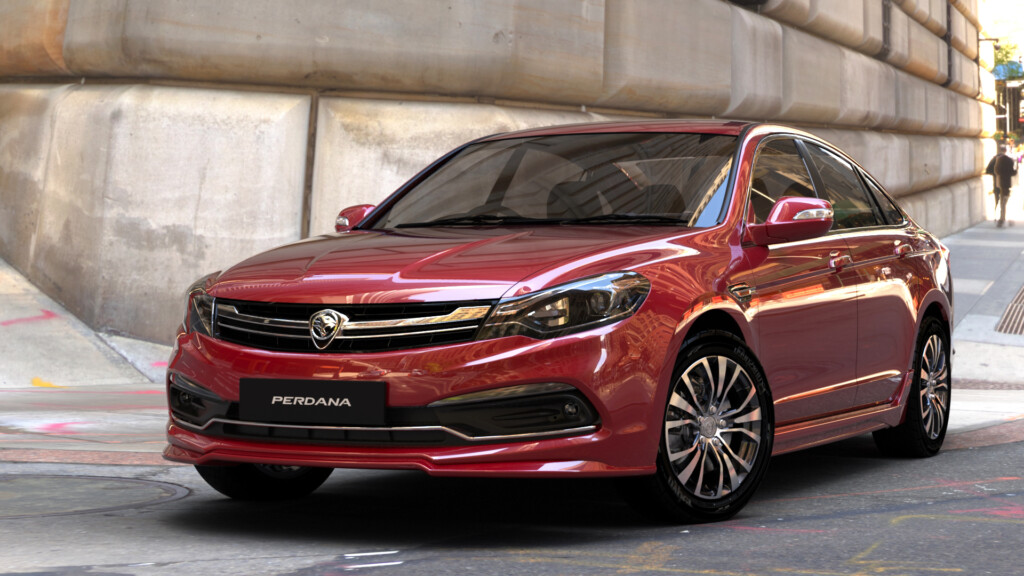 The all-new Proton Perdana has been awarded with the "Malaysia Good Design Mark" accredited by the Malaysia Design Council. The award was accorded to the Perdana under the Public Areas and Transportation Products category.
The award was presented by YB Datuk Wira Dr Abu Bakar Mohamad Diah, Deputy Minister of Science, Technology & Innovation to Proton Deputy Chief Executive Officer, YBhg Dato' Radzaif Mohamed during an event at the Shah Alam Convention Centre.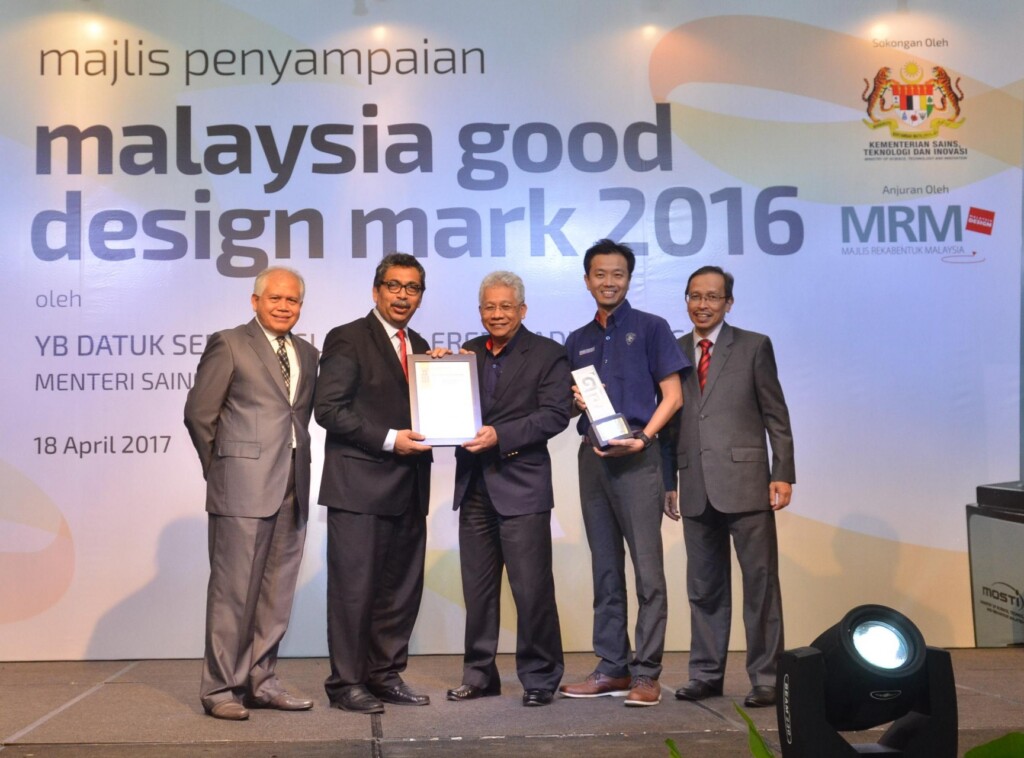 The Perdana, which was officially unveiled on 14 June 2016, received the accreditation in reference to a good design in a well-rounded product which was developed and manufactured locally. Proton is pleased to receive the recognition which effectively recognises the company's capability in designing and producing affordable and competitive cars for consumers.
"We are encouraged to receive the recognition from the Malaysia Design Council for the Perdana. A great deal of effort has been put into developing the car and I dedicate this recognition to those talented men and women who had invested their "talent" into the Perdana project. Proton still has a lot of areas that it can improve on and this award will provide further impetus for Proton to work harder to provide better designed and engineered cars to its customers," said Dato' Ahmad Fuaad Kenali, Chief Executive Officer of Proton.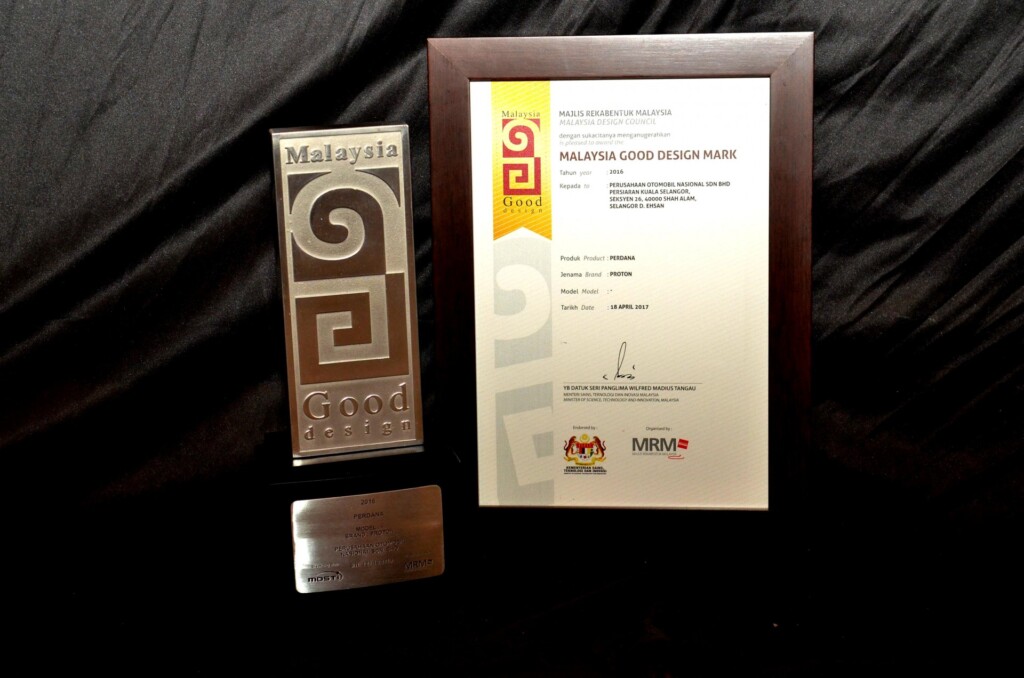 The "Malaysia Good Design Mark" is a design recognition programme by the Malaysian government under the Malaysia Design Council. Its establishment is to give recognition to local industries that excel in providing quality and innovative products which encourage the upgrading of production quality through research and development.
The Perdana joined the ranks of the Satria Neo and the previous Persona which was accorded similar award by Malaysia Design Council in 2007 and the Iriz in 2014.