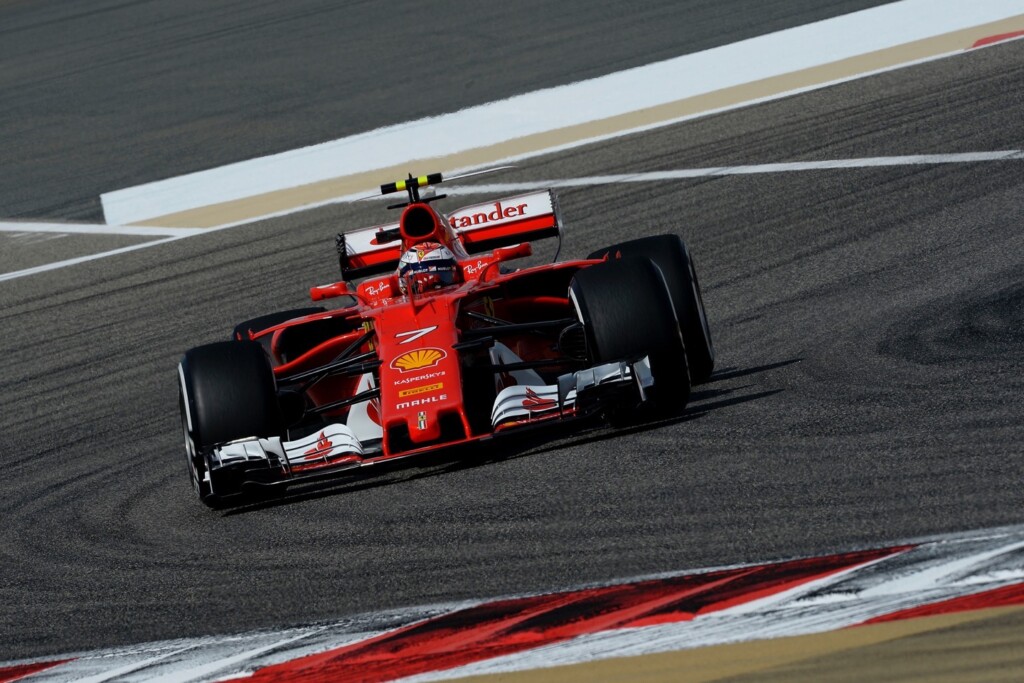 ADVERTISEMENT
In a tit for tat competition between Hamilton and Vettel, this time around at the Bahrain Grand Prix, Vettel emerged victoriously assisted by a 5-second penalty which Hamilton had to face. Bottas, who started first on the grid, came in third whilst the 2nd Ferrari, Kimi Raikkonen, finished 4th.
Max Verstappen who had a hell of a race in China met with an unfortunate brake failure and crashed into the barrier after turn 4 of the race.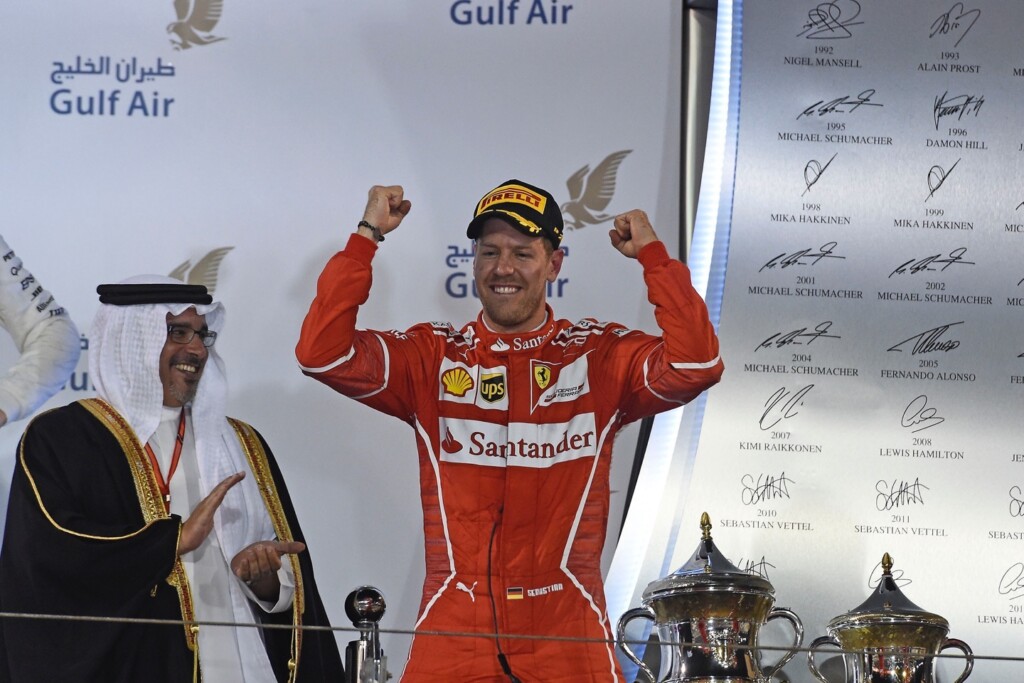 Vettel managed to take the lead after the safety car was deployed on lap 13 when Carlos Sainz's Toro Rosso crashed into Williams driver Lance Stroll. The crash triggered a flurry of activity at the pitstops which then allowed for the Ferrari to take the lead.
Hamilton was awarded the 5-second penalty when he tried to block Ricciardo at the pit entrance by slowing down because he knew he had to wait behind Bottas.
With the victory early this morning, it seems to be a close head-to-head between Ferrari and Mercedes this season.
Here are the full results from the race.
POS
DRIVER
CAR
LAPS
TIME/RETIRED
PTS
1
5
FERRARI
57
1:33:53.374
25
2
44
MERCEDES
57
+6.660

s

18
3
77
MERCEDES
57
+20.397

s

15
4
7
FERRARI
57
+22.475

s

12
5
3
RED BULL RACING TAG HEUER
57
+39.346

s

10
6
19
WILLIAMS MERCEDES
57
+54.326

s

8
7
11
FORCE INDIA MERCEDES
57
+62.606

s

6
8
8
HAAS FERRARI
57
+74.865

s

4
9
27
RENAULT
57
+80.188

s

2
10
31
FORCE INDIA MERCEDES
57
+95.711

s

1
11
94
SAUBER FERRARI
56
+1

lap

0
12
26
TORO ROSSO
56
+1

lap

0
13
30
RENAULT
56
+1

lap

0
14
14
MCLAREN HONDA
54
DNF
0
NC
9
SAUBER FERRARI
50
DNF
0
NC
55
TORO ROSSO
12
DNF
0
NC
18
WILLIAMS MERCEDES
12
DNF
0
NC
33
RED BULL RACING TAG HEUER
11
DNF
0
NC
20
HAAS FERRARI
8
DNF
0
NC
2
MCLAREN HONDA
0
DNS
0