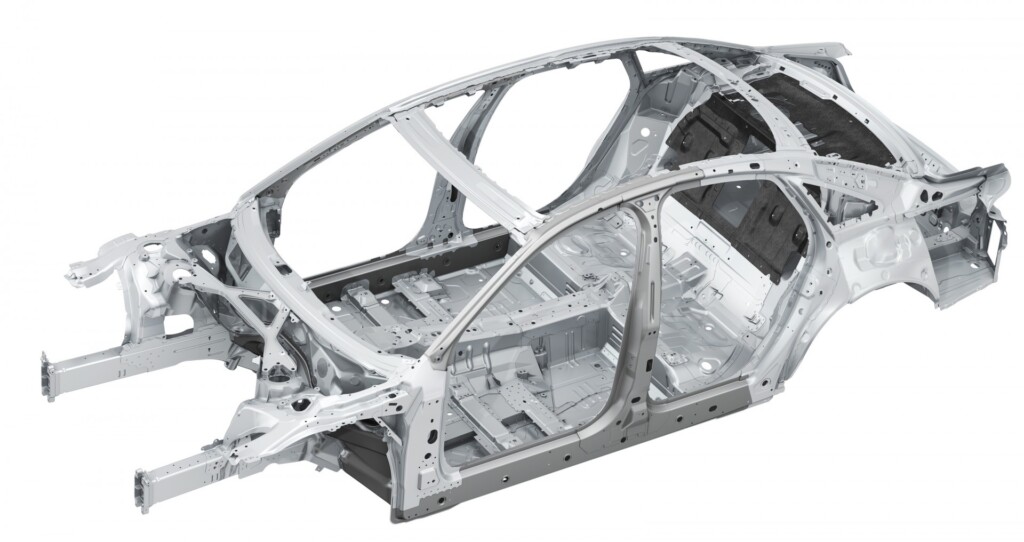 ADVERTISEMENT
Audi is planning to use a mix of four materials for the first time in their car frames for the next-generation Audi A8. All of this complexity is to achieve the ever need to reduce the weight of the car for better efficiency whilst maintaining a high standard for rigidity and safety.
The lightweight design experts at Audi have decided that using just a single material in lightweight design isn't enough. With a mix of aluminum, steel, magnesium and carbon fiber-reinforced polymer (CFRP) they are establishing a new stage in multi-material construction in the Audi Space Frame (ASF) for the next generation of the Audi A8 – in keeping with the principle "the right material in the right place and in the right amount."
Best of all, the engineers have managed to increase the torsional rigidity – the critical parameter for precise handling and pleasing acoustics – by a factor of 1/4 over the previous design.
The largest component in the new frame is made of CFRP (carbon fiber-reinforced polymer). It contributes to 33% of the overall vehicle torsional rigidity. Steel components make up the occupant cell. Aluminium components make up to 58% of the new Audi A8 body. Overall, the use of these 4 materials contributes to a 28% weight savings.
Production halls at the Neckarsulm location were built for the new space frames. An interesting bit of fact was that the amount of steel required to build this new location was twice the amount of steel used to build the Eiffel Tower in Paris.
In addition to the complete redevelopment of the Audi Space Frame for the next generation A8, the production halls at the Neckarsulm location were specially built for the upcoming flagship. A total of 14,400 metric tons of steel were needed just for construction of the new, 41-meter-high body shop, twice as much steel as was used for the Eiffel Tower in Paris.