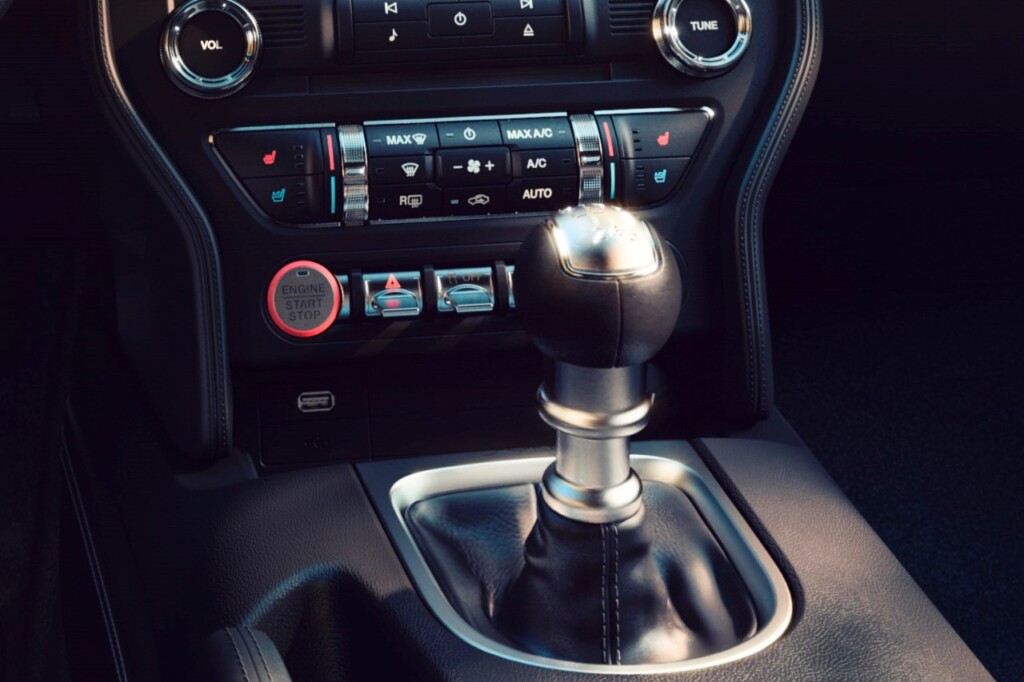 Ford has made the start/stop engine button a tad more interesting when installed in the refreshed 2018 Mustang. It's because the start/stop button pulses red when the door is unlocked and until the engine is started – giving the Mustang a heartbeat of sorts. At a rate of 30 beats per minute, the start button mirrors the average resting heart rate of an adult Mustang horse.
On the backlit button, the words "Engine," "Start" and "Stop" glow red. The button is encased in a handsome spun aluminum ring. It is positioned on the lower driver's side of the center stack below the audio system and climate controls.
The new ignition button is one of many changes customers will see in the 2018 Ford Mustang when it goes on sale later this year. Among other highlights found in the refreshed Mustang include a 12-inch all-digital, customizable instrument cluster, an available all-new 10-speed automatic transmission, and a redesigned front and rear end that give Mustang a leaner, more athletic appearance.
https://www.youtube.com/watch?time_continue=3&v=r3xUihzguyQ