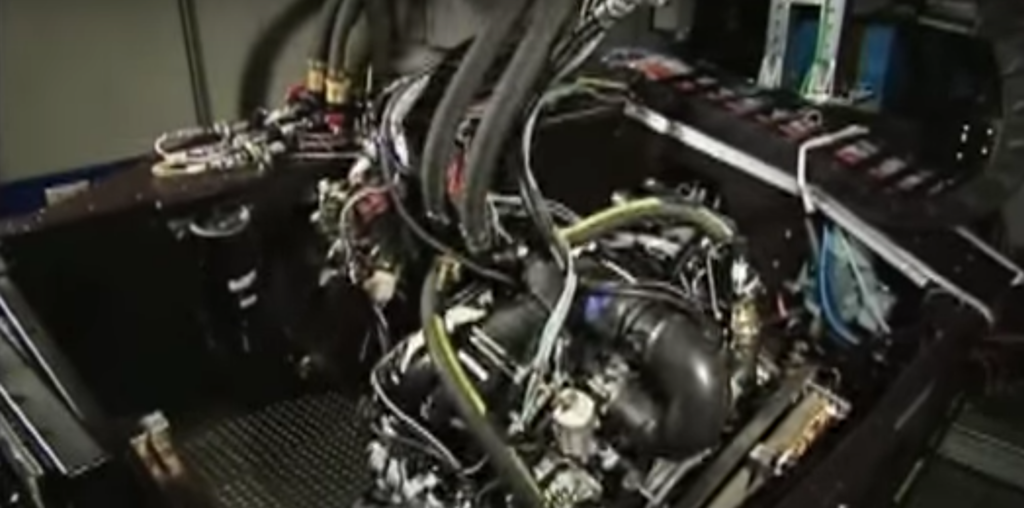 ADVERTISEMENT
Ever figured how do car manufacturers test engines to last through the Nurburgring track? Doing it the conventional way of driving the car on the track itself is logistically taxing so car makers decided to build a rig instead.
Check out the rig used by Porsche back in 2009.
This is one of the safest ways to test conditions of the engine whilst simulating the g-force an engine goes through whilst attacking the track. Why is that important? As car engines are filled with liquid such as oil and fuel, g-force would displace these liquids and in order to build a system to be able to withstand these forces, a rig was necessary.
James Mills recently saw a couple of videos of the rig in action used by Bugatti on their 1500hp engine.
Here's how @Bugatti ensured the suspension of the new Chiron is up to the task of managing 1500bhp, @ST_Driving #hypercar #billionaireclub pic.twitter.com/1IEKEDQxu9

— James Mills (@squarejames) March 17, 2017
Not seen this before: @Bugatti engine rig simulates a flat-out run of the @nuerburgring, #chiron #hypercars pic.twitter.com/pwu6IpVQKq

— James Mills (@squarejames) March 18, 2017
I wonder what would happen if we placed a Campro engine on the rig and test it out.