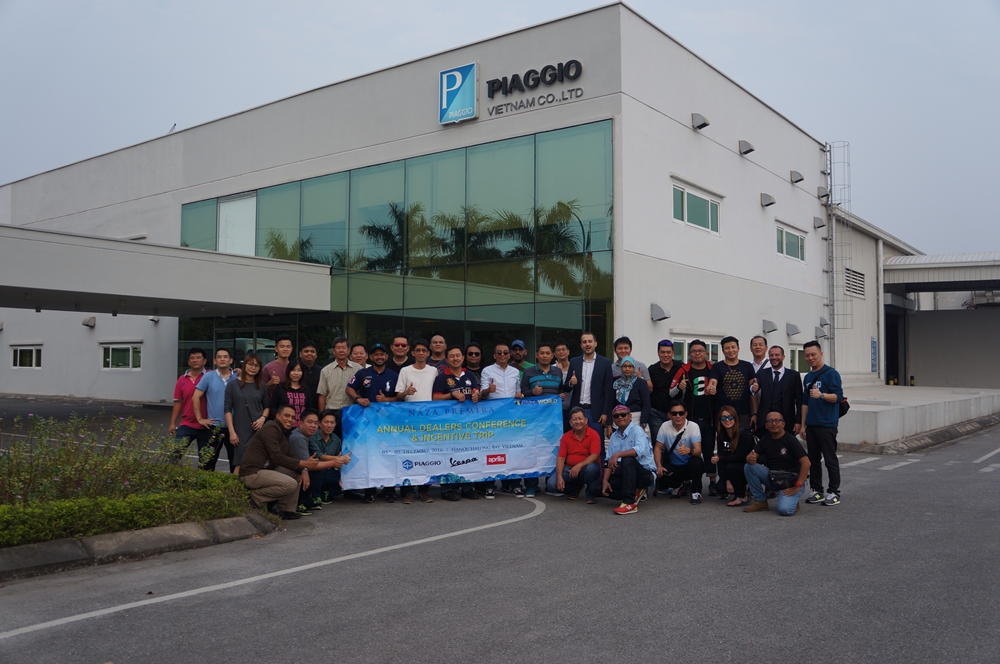 ADVERTISEMENT
Naza Premira Sdn. Bhd. the sole importer and distributor of Piaggio, Aprilia and Vespa brands in Malaysia recently organised its first Annual Dealers' Incentive Trip to Hanoi, Vietnam.
"This incentive trip goes to show how serious Naza Premira and Piaggio Asia Pacific are towards the business in Malaysia" said Farouk Faisal, Chief Operating Officer of Naza Premira.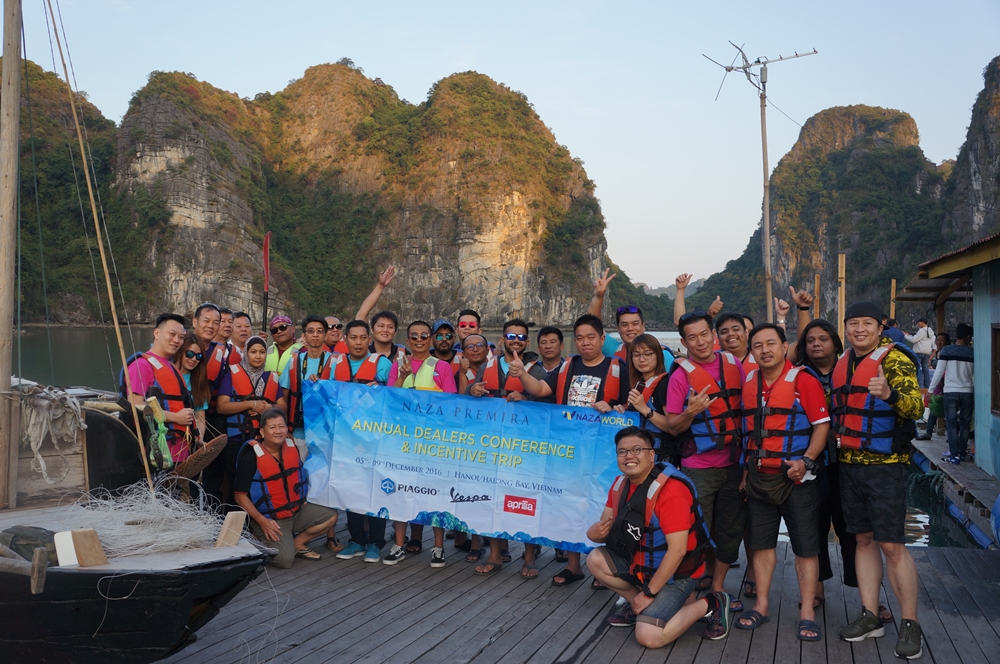 The 5-day 4-Night trip also included a visit to Piaggio's manufacturing facility where dealers not only got to see how Vespas and Piaggios are manufactured but also the opportunity to test-ride new models that will be introduced in the future.
A special demonstration was also conducted to show how anti-lock braking systems (ABS) on Vespa and Piaggio models work.
The main highlight of the trip was the Annual Dealers' Conference where dealers were acknowledged for their achievements in 2016 as well as to discuss strategic plans for 2017.
The trip ended with sightseeing tour in Hanoi as well as an overnight cruise on Vietnam's famous Hualong Bay.