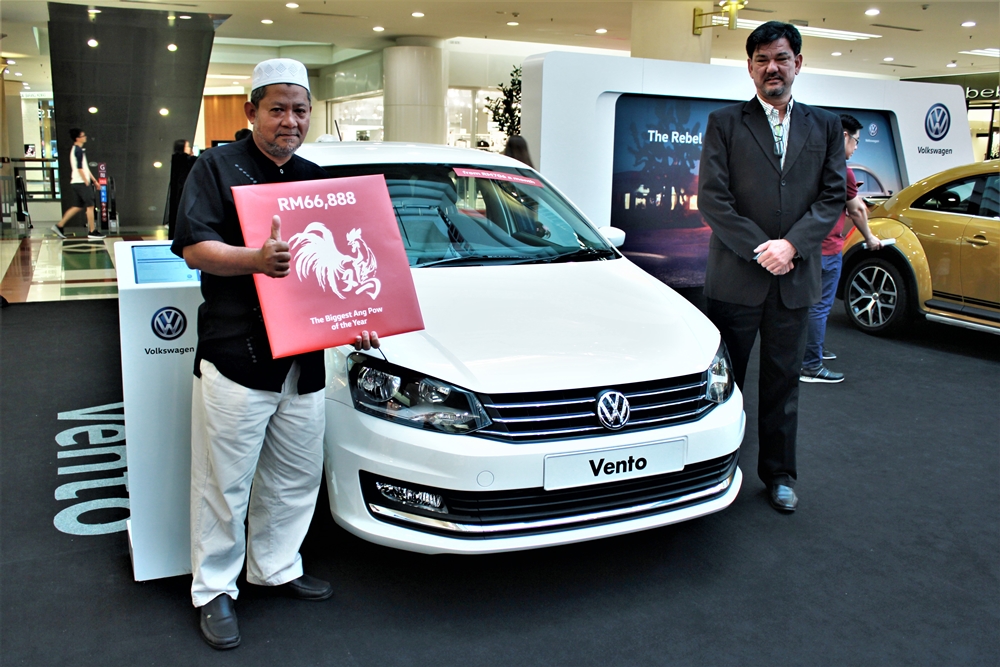 ADVERTISEMENT
Volkswagen Passengers Cars Malaysia (VPCM) recently concluded its Chinese New Year Campaign by presenting the "Biggest Angpow of the Year" of RM66,888 to a lucky Volkswagen owner.
53-year old Syed Mohammed Sohaimi from Kuantan who bought a Vento 1.2L TSI was the lucky winner of the Chinese New Year campaign.  "I am very surprised and grateful for this win as I did not expect it all. When I test drove the car, I immediately felt the difference. I plan to use the money and take my family to perform Umrah, so thank you Volkswagen – I am now a fan," said a delighted Syed Mohammed Sohaimi.
The campaign ran from the 1 January till 15 February, and customers who purchased a Volkswagen vehicle during this promotion period stood a chance to win an angpow packet of RM66,888.
Additionally, all customers who purchased a Volkswagen during the promotion period were rewarded with cash-back angpows ranging from RM388 up to RM1,288.