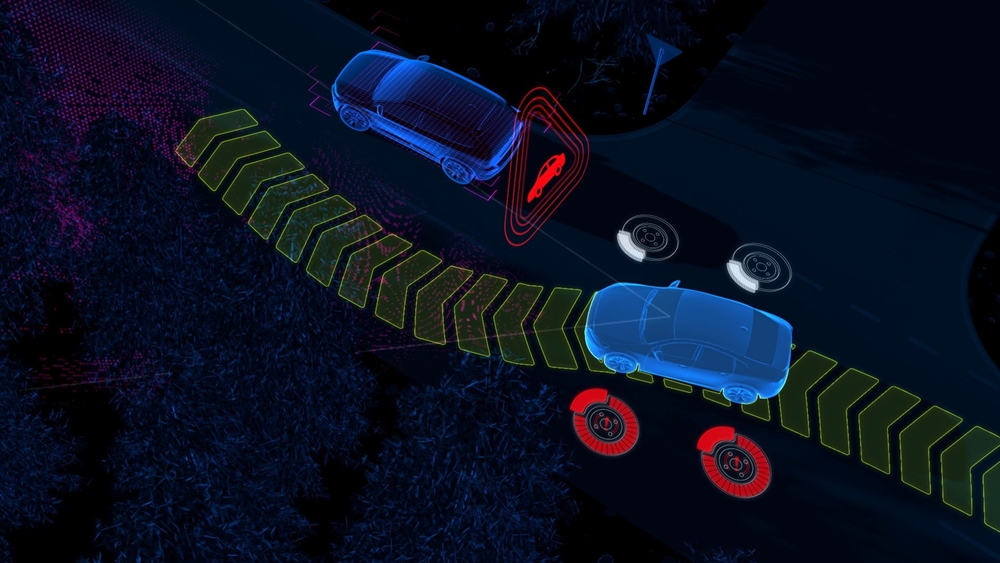 Following yesterday's teaser photos confirming the next-generation Volvo XC60 will be making its official debut at the 2017 Geneva Motor Show on March 7, Volvo has now revealed three new advanced driver assistance features aimed at keeping the driver out of trouble in the new SUV.
First and foremost, City Safety has been updated in the XC60 to include steering support, which engages when automatic braking alone would not help avoid a potential collision. In such circumstances, the car will provide steering assistance to avoid the obstacle ahead. City Safety helps to avoid collisions with vehicles, pedestrians and large animals. The steering support is active between 50-100 km/h.
Secondly, Volvo has also added a system called Oncoming Lane Mitigation, which helps drivers to avoid collisions with vehicles in an oncoming lane. The system works by alerting a driver who has unwittingly wandered out of a driving lane by providing automatic steering assistance, guiding them back into their own lane and out of the path of any oncoming vehicle. This new safety function is going to be active between 60-140 km/h.
Lastly, Volvo Cars' optional Blind Spot Information System, which alerts drivers to the presence of vehicles in their blind spot, has also received an update to include steer assist functionality that helps to avoid potential collisions with vehicles in a blind spot by steering the car back into its own lane and away from danger.
Besides these three, the XC60 will benefits from all the safety technology introduced in its larger 90 Series siblings, including Large Animal Detection, Run-off Road Mitigation and the semi-autonomous driver support and convenience system Pilot Assist as an option.