ADVERTISEMENT
Japanese auto parts maker, Takata has pleaded guilty for the company's misconduct in relation to selling defective airbag inflators in the U.S and was sentenced by the U.S. Justice Department to pay a total of $1 billion (RM4.4 billion) in criminal penalties.
Takata's inflators use ammonium nitrate to create a small explosion that inflates air bags in a crash. But when exposed to prolonged high temperatures and humidity, the chemical can deteriorate and burn too fast.
According to admissions made during the course of the guilty plea, from 2000 through and including 2015, Takata carried out a scheme to defraud its customers and auto manufacturers by providing false and manipulated airbag inflator test data that made the performance of the company's airbag inflators appear better than it actually was.
Even after the inflators began to experience repeated problems in the field – including ruptures causing injuries and deaths – Takata executives continued to withhold the true and accurate inflator test information and data from their customers.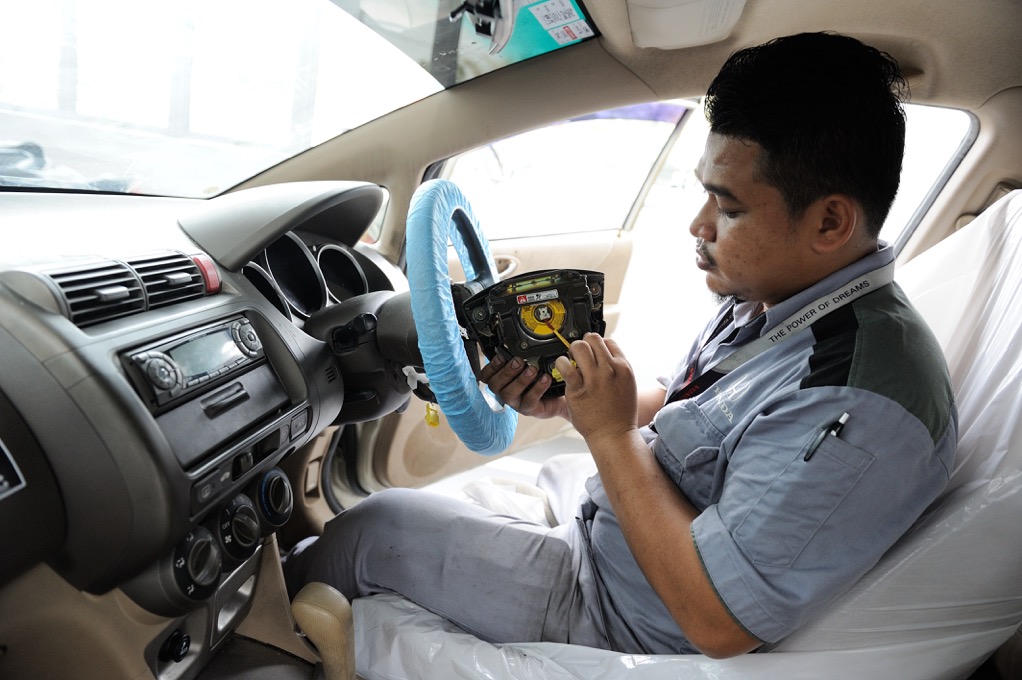 The company has supplied airbags for several automakers including Honda, Toyota, Nissan, among other and their inflators have been attributed to 16 deaths and injuries worldwide including in Malaysia, where all of the deaths have occurred in Honda vehicles. More than 100 million Takata airbag inflator has been recalled worldwide.
The Japanese company is sentenced to pay a total criminal penalty of $1 billion (RM4.4 billion), including $975 million (RM4.2 billion) in restitution and a $25 million (RM111 million) fine. Under a joint restitution order entered at the time of sentencing, two restitution funds will be established: a $125 million (RM555 million) fund for those individuals who have been physically injured by Takata's airbags and who have not already reached a settlement with the company, and a $850 million (RM3.7 billion) fund for airbag recall and replacement costs incurred by those auto manufacturers who were victims of Takata's fraud scheme.
"For over a decade, Takata lied to its customers about the safety and reliability of its ammonium nitrate-based airbag inflators," said Acting Assistant Attorney General Blanco of the Justice Department's Criminal Division. "Takata abused the trust of both its customers and the public by allowing airbag inflators to be put in vehicles knowing that the inflators did not meet the required specifications. Today's sentence shows that the department will work tirelessly to hold responsible those who engage in this type of criminal conduct."
Source:  U.S. Justice Department via Reuters