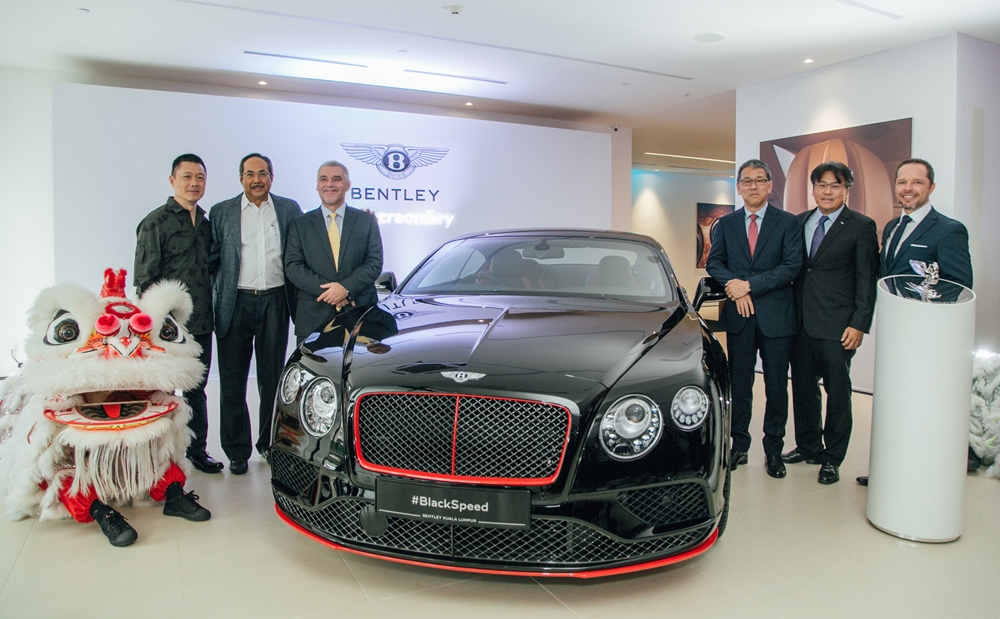 ADVERTISEMENT
Wearnes Quest Sdn Bhd recently celebrates the grand opening of Bentley Kuala Lumpur's new flagship showroom, strategically located at Etiqa Twins, the heart of Kuala Lumpur's Golden Triangle.
"When we took on the franchise in 2008, our vision was to strengthen the brand presence with the establishment of Bentley Kuala Lumpur as a city centre landmark. We did that with the Pavilion Kuala Lumpur Gallery 8 years ago, and today marks another milestone for us" explained Jerry Lee, Managing Director of Wearnes Quest.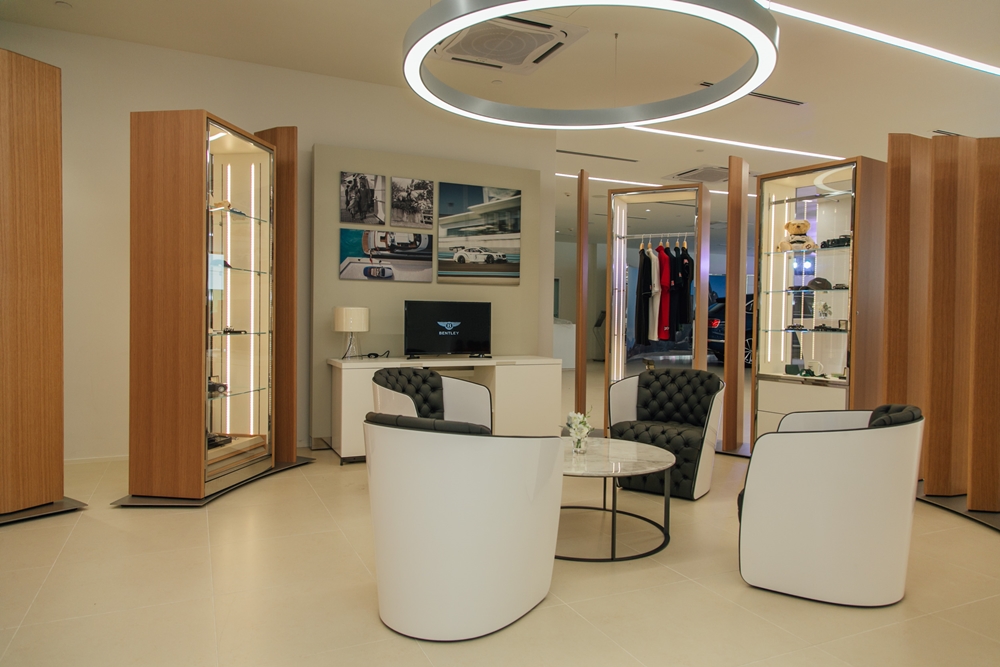 The new 6,400 square feet showroom is furnished with high quality materials and furniture that portends Bentley's signature experience. It showcases some of the newest Bentley models including the automaker's world's first luxury SUV, Bentayga.
The grand opening also premiered the Limited Edition Continental GT Speed: Black Speed by Mulliner, one of the most exclusive Bentleys ever produced. Limited to only 20 examples, the Black Speed is exclusively available only to customers in South East Asia and Australasia.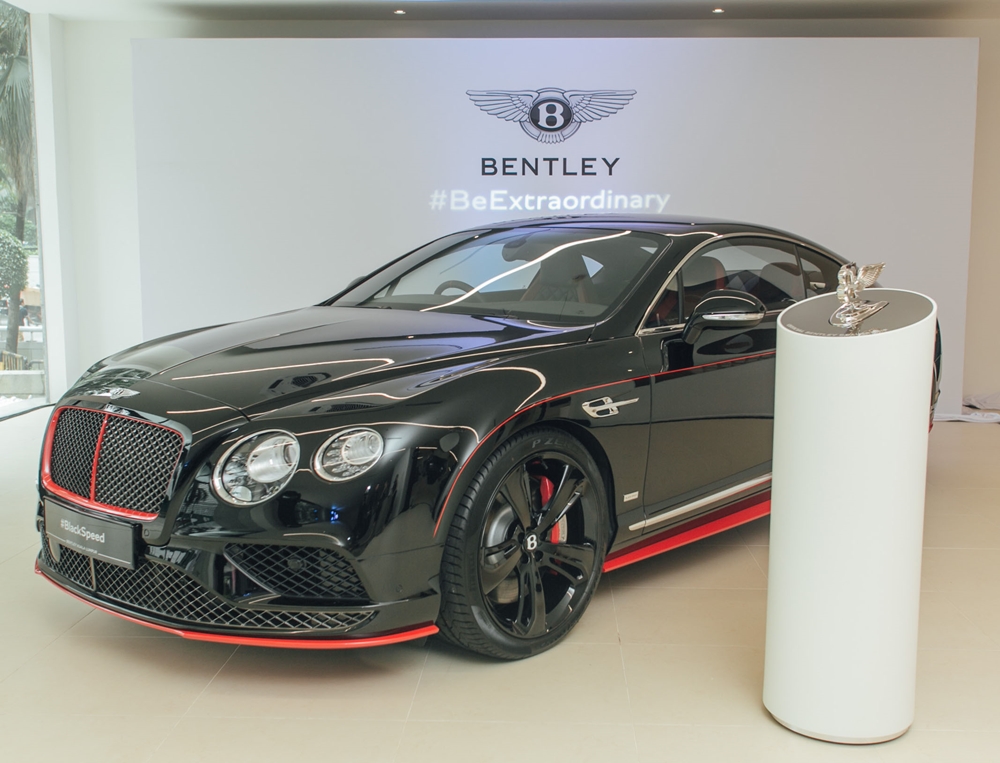 At the heart of the new Black Speed edition lies the same 6.0 litre twin-turbocharged W12 engine that powers the original GT Speed. With peak power of 642 PS and 840Nm of torque, a full throttle standing start sees 100 km/h flash past in just 4.1 seconds. Top speed, should you have the opportunity to explore it, is 331 km/h.
In terms of its overall looks, the Black Speed edition features a striking gloss red body kit and matrix surround as well as dark tint headlamps and tail lamps. The attention to detail is the epitome of modern British luxury, as seen with the hand painted red fine line on the door and rear haunch. The 21-inch Sports Directional Alloy wheel is treated to a gloss black finish.
The cabin of the Black Speed edition features the first-ever red finish for the 'Engine Spin' aluminium fascia panels. Other unique attributes of the Black Speed are the 12 o'clock stitch on the steering wheel, inspired by the Continental GT3-R and the red bezel around the Breitling clock, set into the red aluminium dashboard. The GT Design Seats by Mulliner are finished in Beluga and Hotspur leather, with "Black Speed" stitched into the headrests, highlighting the fact that this is one of only 20 cars ever to be made. The words "Black Speed" are inscribed on the exterior badge as well.
With a starting price of RM1.93 million, potential buyers can have a closer look at the new Limited Edition Continental GT Speed at Bentley Kuala Lumpur's new flagship showroom located at Lot 1.1, Ground Floor, Etiqa Twins, 11 Jalan Pinang, Kuala Lumpur.