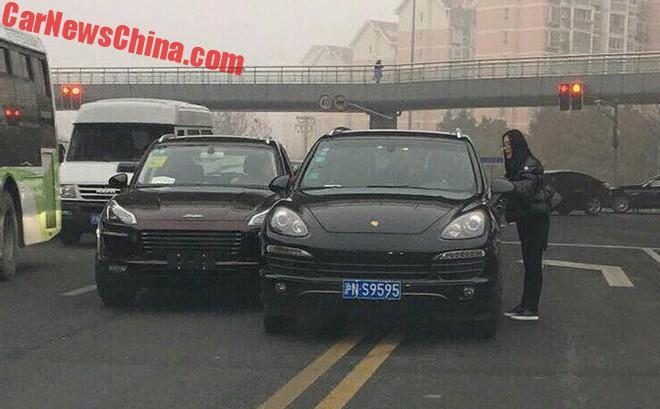 A couple of months back, we reported that a Land Wind X7 bumped into a Range Rover Evoque in China. Fast forward, another minor accident has occured.
This time around, a Porsche Macan clone called the Zotye SR9 bumps into a Porsche Cayenne in Shanghai. Details are scarce at the time being, though it does appear that the accident is just a fender bender between these two SUVs.
For those in the dark, the Zotye SR9 is essentially a Porsche Macan clone, powered by a 2.0-litre turbocharged engine that pumps out 190 hp and 250 Nm. Even the interior is heavily inspired by the German. Interested? In China, prices start from 100,000 yuan for the Zotye. In comparison, the Porsche Macan has a base price of 558,000 yuan.
Via: CarNewsChina