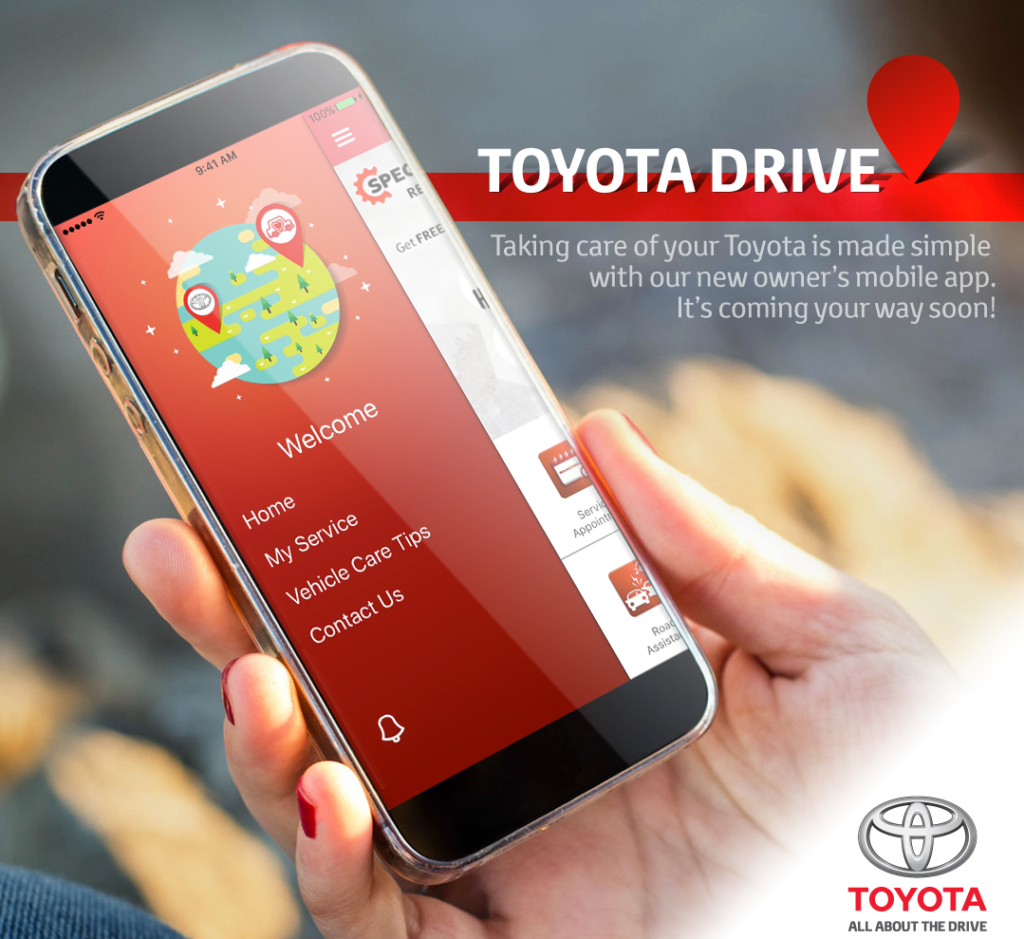 ADVERTISEMENT
UMW Toyota Motor Sdn Bhd (UMWT), the sole importer and distributor of Toyota vehicles in Malaysia, has introduced a new app for smartphones called the Toyota Drive.
Through this new mobile app, customers will be able to schedule service appointments, as well as request for road assistance, view service packages, locate the nearest Toyota outlet and stay-up to date with the latest deals – all through their smartphone.
The app, which is available for download from Google Play Store (for devices using the Android system) and Apple's App Store (for iPhones and devices using the iOS system) is free of charge.
The main features which users can access in the Toyota Drive mobile application are:
Service Appointments – Owners can book service appointments for their Toyota vehicle at a preferred authorised Toyota service centre anytime at their convenience.
24 Seven Road Assist – Owners can connect to 24 Seven Road Assist support service with just a click when they require any assistance (breakdown or accident).
Service Packages – Information on various service packages are available for all models.
Outlet Locator – Customers can search for the nearest authorised Toyota outlets (sales, service and Body & Paint) in Malaysia.
Pre-owned vehicles for sale – For those who are looking for quality pre-owned Toyota vehicles, they can check out the prices and available models at the 6 Top Mark locations in Peninsular Malaysia.
Additionally, owners who have registered with Toyota Drive can also access their vehicle's service history, obtain tips on how to take care of their Toyota vehicle, and visit Toyota's social media channels.
To find out more information on this new mobile app, visit www.toyota.com.my.