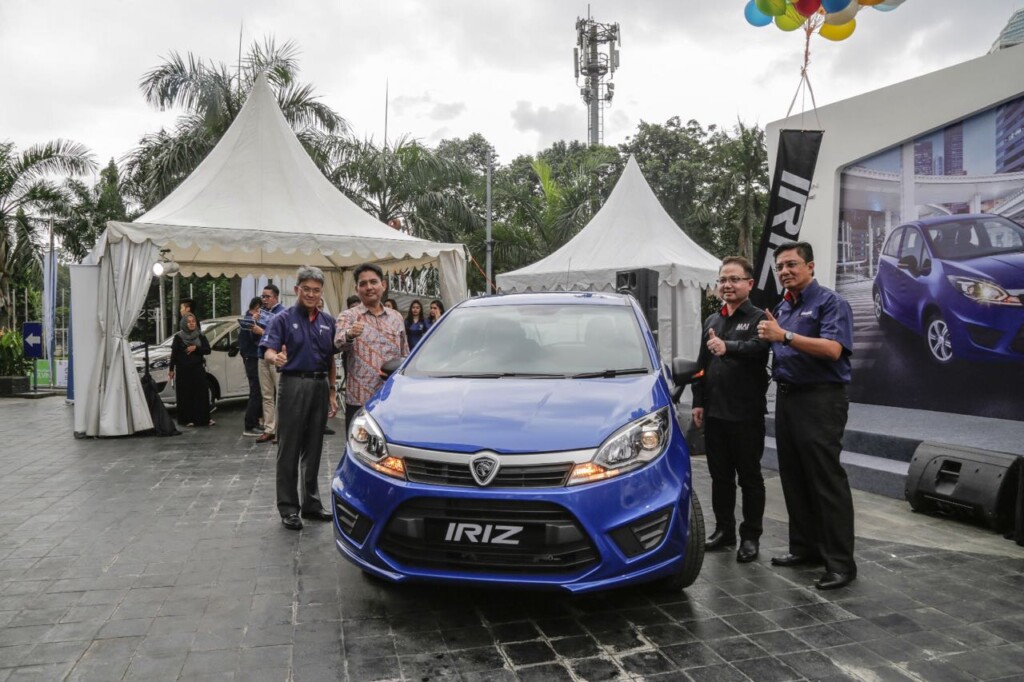 Proton via its subsidiary in Indonesia, PT Proton Edar Indonesia (PEI) has officially launched the Proton Iriz at the FX Sudirman Mall in Senayan today.
Following the Iriz media preview and test drive on Thursday, 9 February 2017 in Sentul, Bogor, PEI is keen to officially introduce the latest compact hatchback in the City Car segment to consumers in Jakarta and on 19 February 2017, to consumers in Makassar, Sulawesi.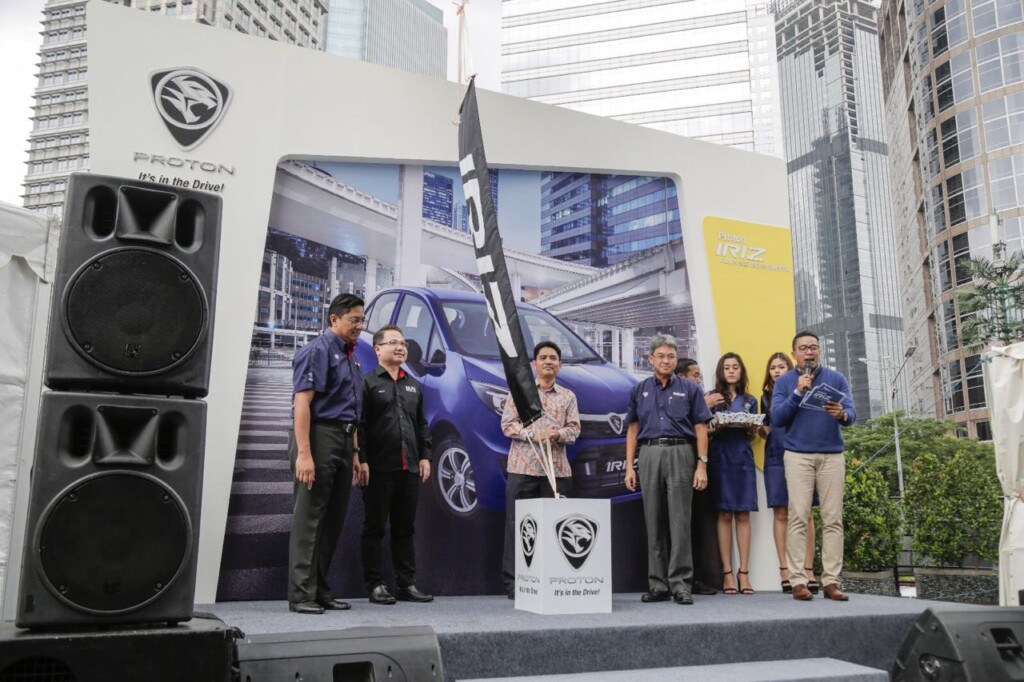 Indonesia is the second country after Brunei to import this fun-in-size, big-on-safety Iriz. Two variants are made available for the Indonesian market; 1.3L MT Standard and 1.3L CVT Standard, priced at IDR175,250,000 and IDR185,283,000, respectively.
"Proton Iriz is well-equipped in terms of safety features. Both variants are fitted with active and passive safety features. In fact, Iriz is the only compact hatchback City Car segment below IDR350 million that is equipped with Electronic Stability Control (ESC). Coupled with traction control, anti-lock braking system (ABS) with electronic brake-force distribution (EBD), brake assist, hill hold assist (HHA) and a seat belt reminder (SBR) system, these safety features are usually installed in the higher-end premium cars." said Dato' Ahmad Fuaad Kenali, Chief Executive Officer of Proton.
"In addition, Proton also used the Hot Press Forming (HPF) steel technology from Germany to heighten the safety features of the car. The HPF steel provides up to 5 times more strength than normal steel for higher body rigidity to strengthen the cabin to give better protection to the passengers," Fuaad added.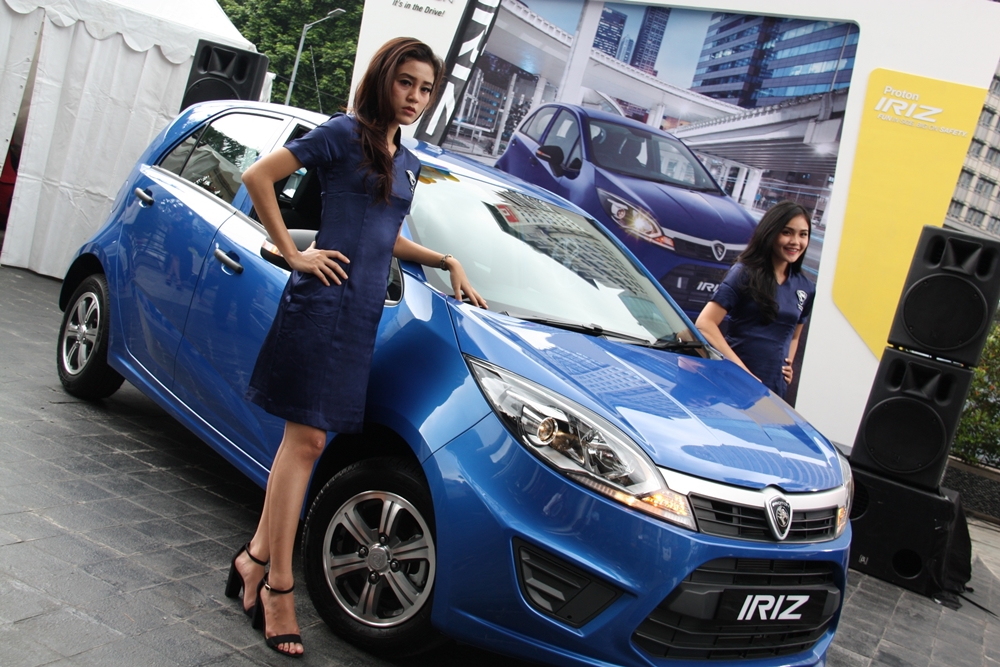 "Indonesia is an important market for Proton. Not only have we maintained strong G2G relations being ASEAN founding members, but we also share many similarities in terms of people, language, culture as well as the weather. It's almost an extension of each other," Fuaad added.
"PEI is supported by a total of 25 sales and after sales outlets in Indonesia. Customers will be able to get up close and personal with the Proton Iriz in all our sales outlets from 20 February. In terms of after sales services, we have 24 service outlets in strategic locations across Java, Kalimantan, Sumatera and Sulawesi, with 8 of them centred around Jabodetabek region. All the maintenance need will be provided by these service centres," Fuaad continued.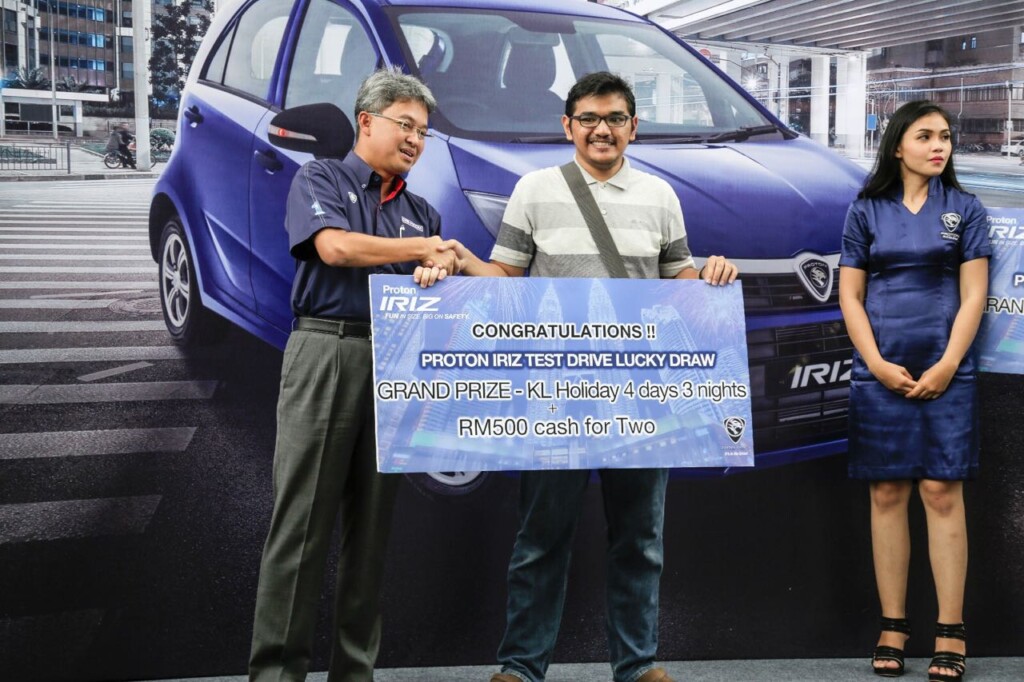 The compact car will be on display at the FX Mall until 22 February 2017. All customers who test drove the Proton Iriz during this introduction campaign at the Mall are automatically in the running to win exciting prizes, including 2 x Grand Prize of an all-expenses paid 4-day/3-night trip for 2 to Malaysia and cash prize valued at IDR1.5 million (RM500).
One Grand Prize winner was announced during the official introduction event while the second Grand Prize winner will be announced on the last day of the display at FX Mall, on 22 February, from 7pm onwards.
Bookings are also available from 10am to 10pm daily at the FX Mall until 22 February 2017. Customers can also visit the nearest Proton showroom across Indonesia to place an order.
For more info, visit Proton Edar Indonesia's website at www.proton-edar.co.id.