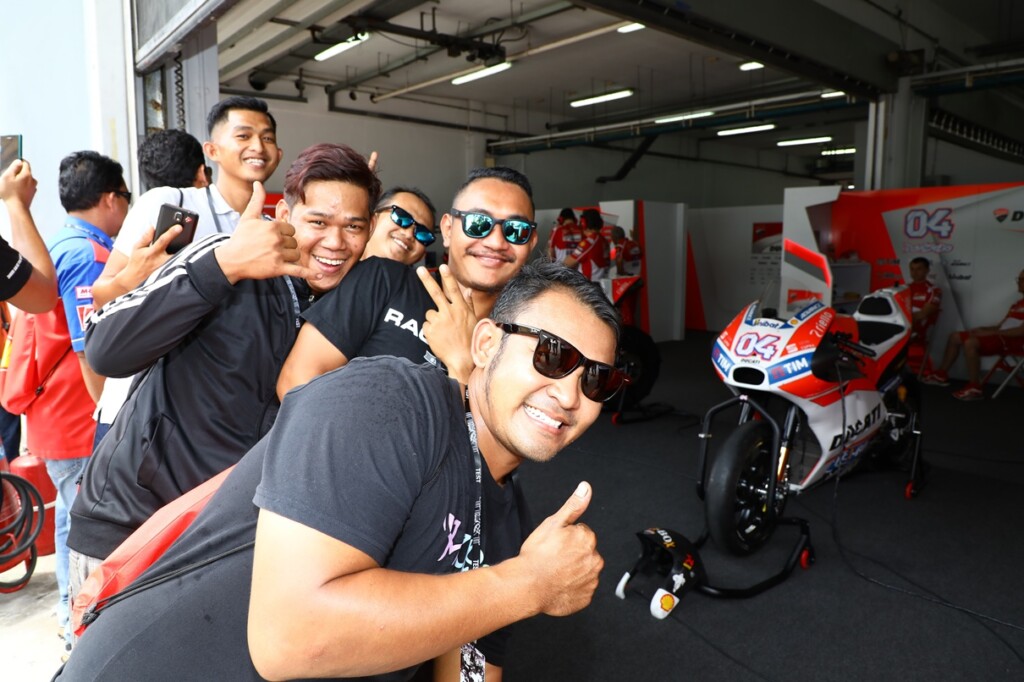 ADVERTISEMENT
Shell Advance recently invited 100 special guests for a unique experience ahead of the 2017 MotoGP season.
The lucky group comprised of mechanics who have helped make Shell Advance the leading motorcycle engine oil brand in Malaysia, members of the Desmo Owners Club Malaysia and selected media.
Shell Advance arranged an exclusive visit to the garage of the Ducati Team, who were in Sepang International Circuit (SIC) for pre-season MotoGP testing. There, the guests were among the first in the country to meet the team's new rider, three-time MotoGP world champion, Jorge Lorenzo.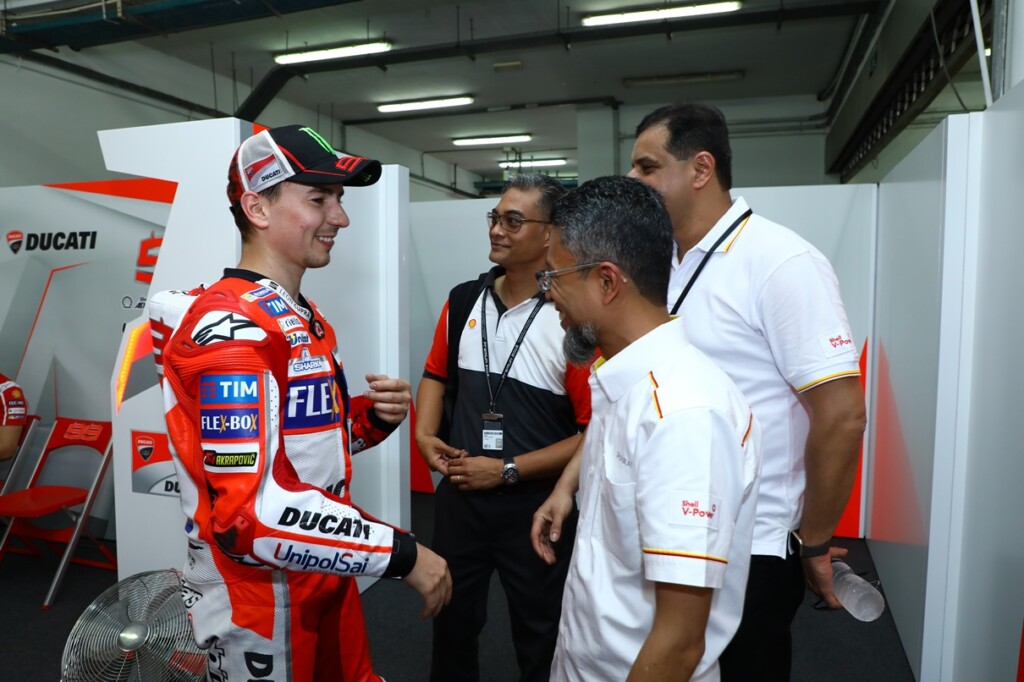 The Spaniard will partner 2016 Shell Malaysia MotoGP race winner Andrea Dovizioso of Italy to spearhead Ducati's challenge this year.
Shell Malaysia Trading Sdn Bhd Managing Director Shairan Huzani Husain also took time off to visit the Ducati Team garage and extend a personal welcome to the Ducati riders.
"As the title sponsor, we are delighted to see Shell Malaysia MotoGP grow from strength to strength into a premier motorsport event that captures the imagination of fans here and around the world. We are looking forward to yet another exciting season after a hugely successful one last year that was capped by a historic Ducati win here in Sepang," said Shairan.
Shell Malaysia's continuing partnership with SIC as title sponsor of the Malaysian MotoGP reflects its commitment not just to the future of the sport, but also to the country and region. The event is the perfect platform for the company to promote its products such as the Shell V-Power brand of premium fuel and Shell Advance range of premium motorcycle engine oils.