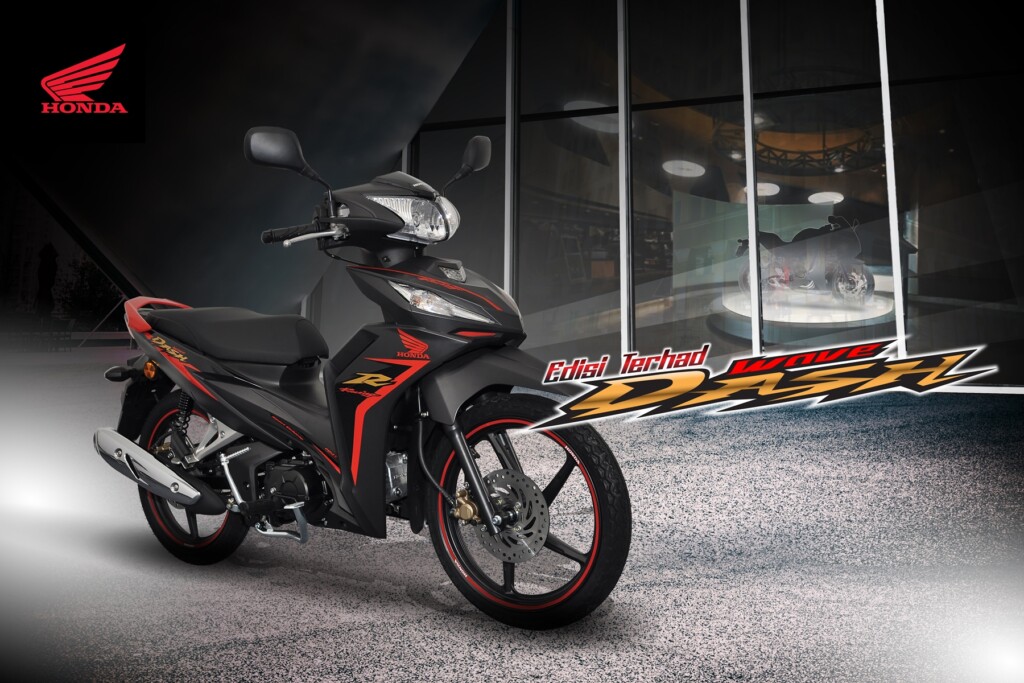 ADVERTISEMENT
Following the overwhelming success of the Honda EX5 Fi Limited Edition which was introduced in Malaysia in November last year, Boon Siew Honda today unveiled the Honda Wave Dash Fi Limited Edition into our local market.
The Honda EX5 Fi Limited Edition comes with a combination of matte-black cover and red-black stripes to further elevate the overall appearance of the bike. Aside from that, the tubeless tyre also comes with an exclusive red colour lining to provide a fresh exterior looks.
This underbone front-rear disc brake machine is equipped with a four stroke 109cc engine that is integrated with Programmed Fuel Injection (PGM-Fi). It is also classified as Energy Efficient Vehicle (EEV), with fuel consumption rated at only 1.8L/100km.
Available in two variants, the showroom prices for the Honda EX5 Fi Limited Edition are RM5,775.94 (S Type – single disc break) and RM6,040.94 (R Type – double disc break) including 6% GST. It also comes with two years or 20,000km manufacturing warranty (whichever comes first).
To find out more information on Honda Dash Fi Limted Edition, visit www.boonsiewhonda.com.my.