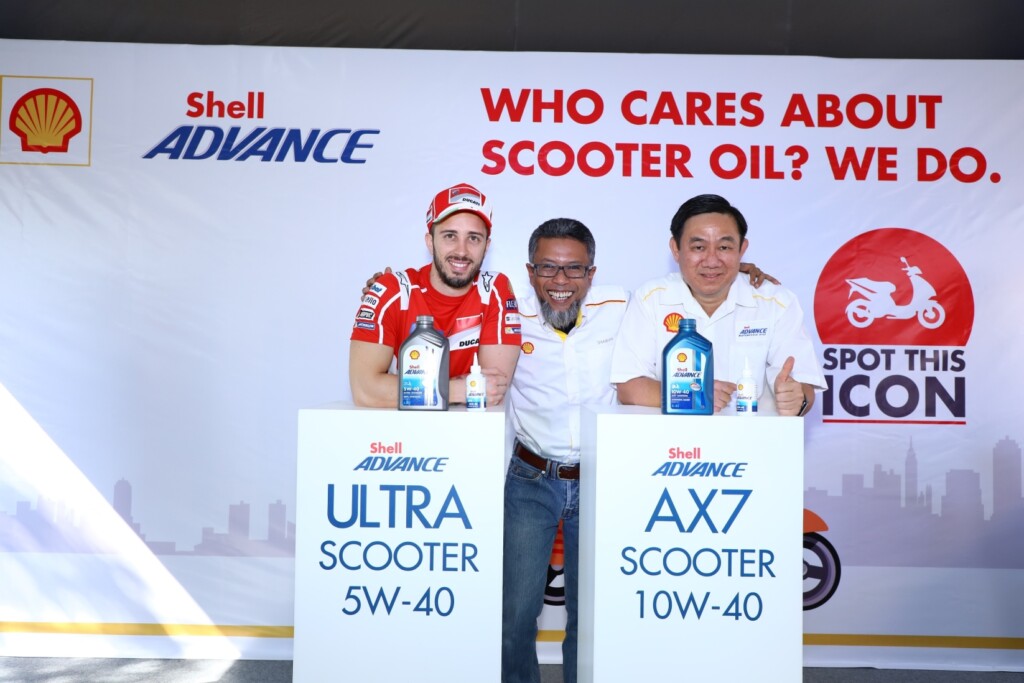 ADVERTISEMENT
Shell Advance has recently launched a full range of lubricant products that are formulated specifically for scooters. The new products comprise of the fully synthetic Shell Advance 4T Ultra Scooter with PurePlus Technology 5W-40; synthetic technology Shell Advance 4T AX 7 Scooter 10W-40 and Shell Advance Scooter Gear Oil.
Together with the Shell Advance 4T AX 5 Scooter 15W-40 oil that has been in the market since 2014, the new product range forms a complete portfolio of products that caters to the specific needs of the growing population of scooters.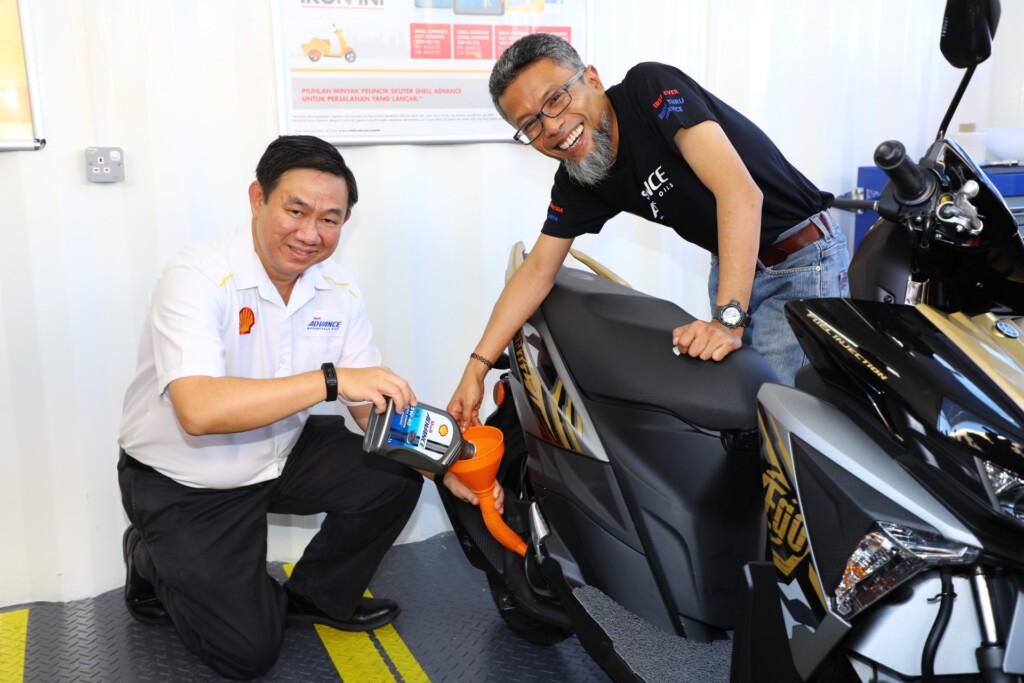 Scooters make up about 11% of the estimated 12 million total two wheelers population in Malaysia and are different from motorcycles not just in terms of looks. The engines, which are usually smaller, run at higher revolutions per minute (RPM) and operate at higher temperatures. They also use an automatic instead of a manual clutch.
"Although scooter engines have to work so much harder, few owners and even mechanics are aware of the importance of using the right oils to ensure optimum performance. Shell Lubricants brings world-class technological insights to its products, offering you the best formulations for your vehicle. Shell Advance scooter oils are specially formulated to give you peace of mind," said Leslie Ng, General Manager for Shell Lubricants Malaysia and Singapore.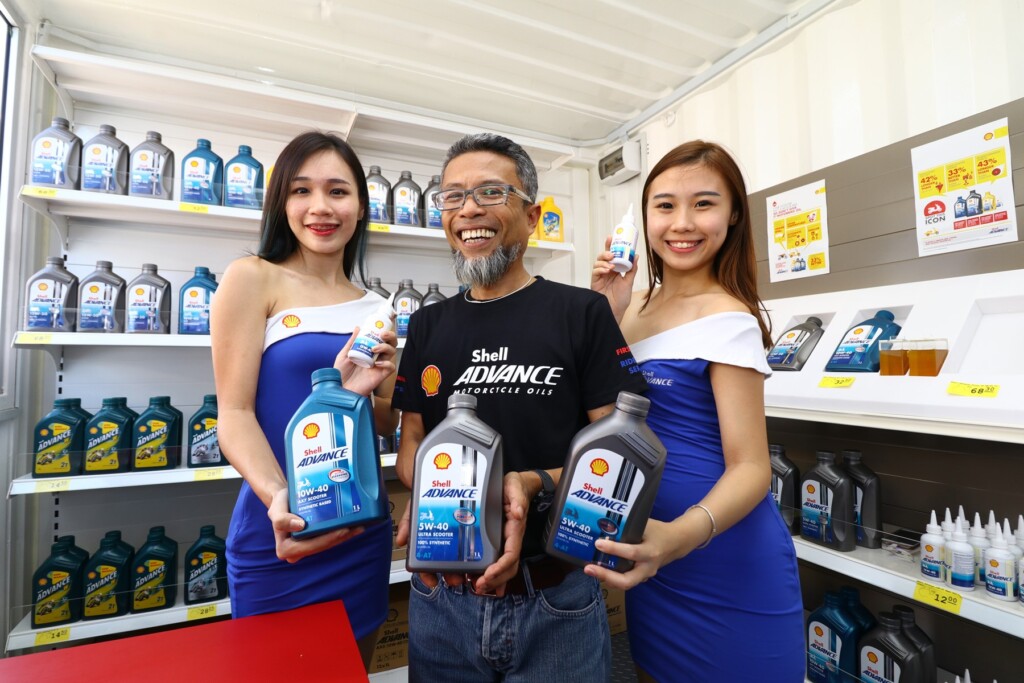 The new Shell Advance scooter oils, with PurePlus Technology and Active Cleansing Technology, can clean engines 33% better and retains oxidation stability 43% longer than conventional oils while also being able to retain viscosity 42% longer than the API limit.
The recommended retail prices (inclusive of GST) for the Shell Advance Scooter oils are:
Shell Advance 4T Ultra Scooter with PurePlus Technology 5W-40 – Fully synthetic (1 litre) – RM68.30 (PM)/RM68.70 (EM)
Shell Advance 4T AX 7 Scooter 10W-40 – Synthetic technology (1 litre) – RM32.50 (PM)/RM33.00 (EM)
Shell Advance 4T AX5 Scooter 15W-40 (0.8 litre) – RM22.52 (PM)/RM22.80 (EM)
Shell Advance Scooter Gear Oil (0.12 litre) – RM12.00 (PM)/RM12.50 (EM)
New express oil change service for bikers
Aside from that, Shell Advance has also announced plans to introduce an express oil change service for motorcycles with engines below 250 cc at selected Shell retail stations nationwide as part of its efforts to provide more convenience to customers.
The Shell Advance MotoCare Express (SAMCE) was first pre-tested at the 2016 Shell Malaysia MotoGP to overwhelming success. The pilot initiative is being tested during this Chinese New Year festive season at 12 Shell retail stations in the Klang Valley, Northern region, Southern region and the East Coast.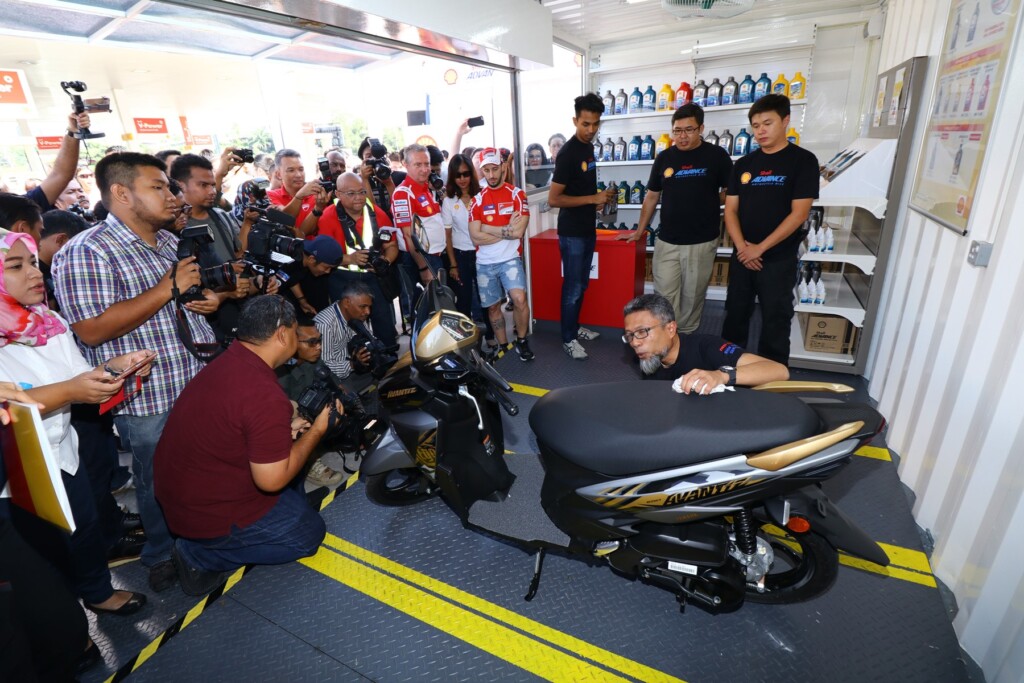 Shell Malaysia Trading Sdn Bhd Managing Director Shairan Huzani Husain said that SAMCE was an important new addition to the company's one-stop center for road users, especially motorcyclists, as the company continued to put the `service' back into the service-stations.
"Quick, convenient, accessible and affordably priced, SAMCE will hopefully help bikers maintain their two-wheelers in good condition, avoid breakdowns and ultimately, reach their destinations safely. It is very much in line with our #ShellSelamatSampai road safety movement to drive road safety awareness and behavioural change among motorcyclists," said Shairan.