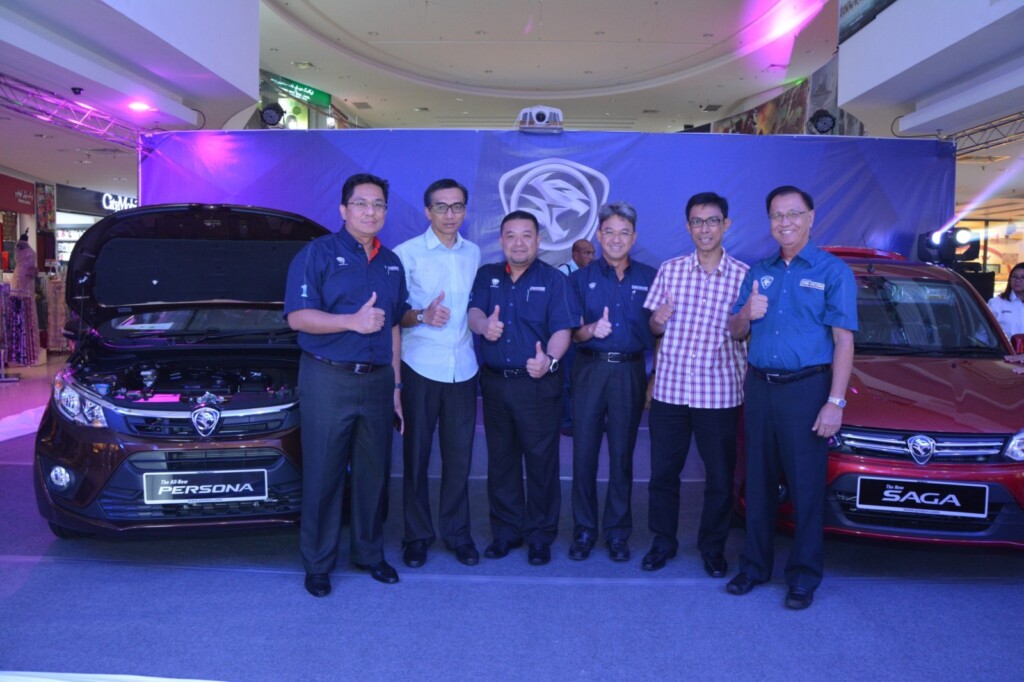 The all-new Proton Persona 1.6L and the third generation Proton Saga 1.3L are now available for buyers in Brunei! Both cars were officially unveiled by Proton's main distributor in Brunei, PAD Motors Sdn Bhd (PAD) at the Times Square Mall on the 27th January 2017.
The unveiling ceremony was officiated by Puan Rafedah binti Abdul Aziz, the Deputy High Commissioner of the Malaysian High Commission in Brunei Darussalam. Also present at the ceremony was Dato' Ahmad Fuaad Kenali, Chief Executive Officer of Proton, Encik Mohd Khalid Yusof, Director of Transformation and Head of International Sales, Proton, Dr. Haji Supry bin Haji Ladi, the Director of Land Transport Brunei, Encik Hambali Pehin Orang Kaya Shahbandar Dato' Seri Paduka Hj Mohd Salleh and Mr Tan Kah Boon, Directors of PAD, and Ms Gina Tan Koh Poi, General Manager of PAD.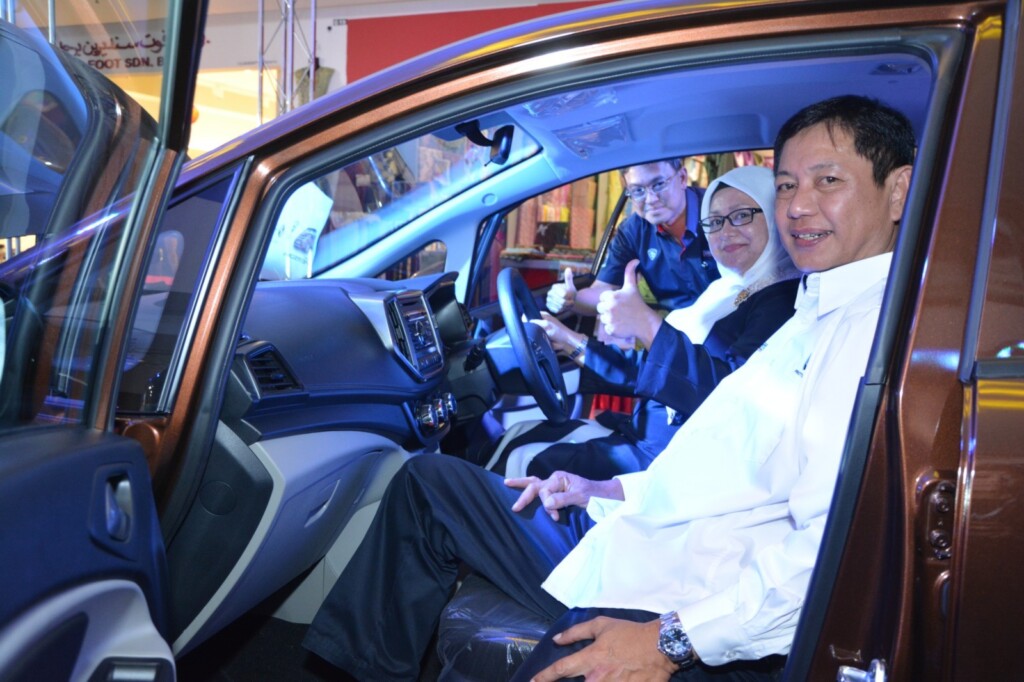 Officially launched in Malaysia on August 2016 and September 2016 respectively, Brunei is the first country outside of Malaysia to sell these value-for-money Malaysian-made cars. The all-new Persona and new Saga are well-equipped with advanced safety features to complement Proton's signature ride and handling. Prior to this, Proton has unveiled its Proton Iriz for the Brunei market on 1st October 2016.
"We are pleased that the Persona and Saga, which are very well received in Malaysia, have generated the interest of the consumers in Brunei. The all-new Persona has evolved significantly in terms of the features, advanced technology, design and built including a more refined ride and handling as well as reduced noise vibration and harshness (NVH). For its class, it is really a pleasure to drive the all-new Persona," said Dato' Fuaad.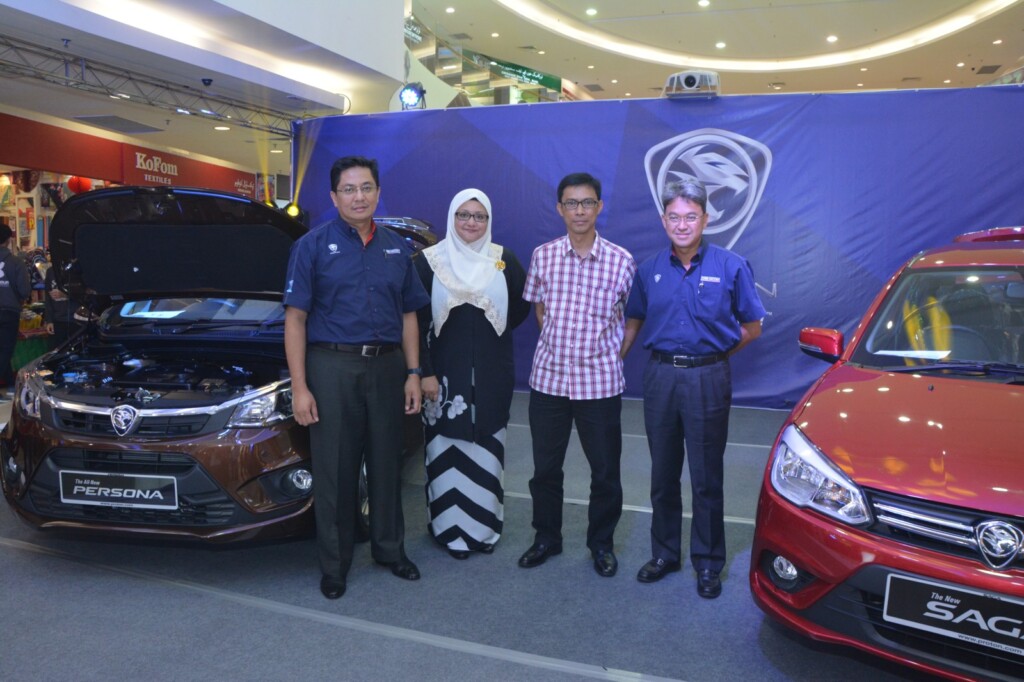 "Both the Persona and Saga are well designed cars which are good value for money – affordable, safe and with practical features. These cars are equipped with excellent active and passive safety features and are rated 5-star and 4-star ASEAN NCAP rating for the Persona and Saga respectively," added Dato' Fuaad.
In Brunei, the all-new Persona is offered in the Executive variant while the new Saga comes in 2 variants; Executive and Premium. The all-new Persona is powered by a 1.6-litre Campro VVT engine that produces a total output of 107 hp and 150 Nm of torque, mated to a Continous Variable Transmission (CVT). Meanwhile the new Saga is powered by a 1.3-litre Campro VVT four-cylinder petrol engine that pushes out 94 hp and 120 Nm of torque, driving the front wheels via a CVT.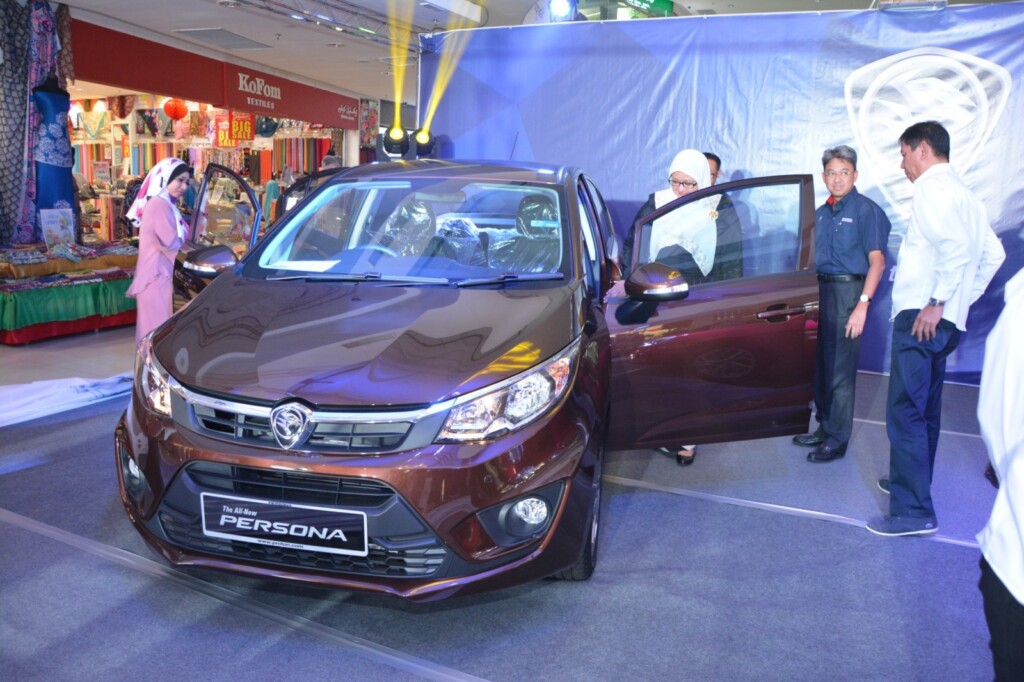 Available in 6 exciting colours for buyers to choose from, the all-new Persona and new Saga are now available for test drive and bookings at all Proton outlets in Brunei which are run by Proton sole distributor, PAD Motors Sdn Bhd. PAD Motors's latest showroom in Bandar Seri Begawan is located at Unit 1-4, Complex Beribi, Spg. 607-17, Jalan Gadong BE1118, Brunei Darussalam.