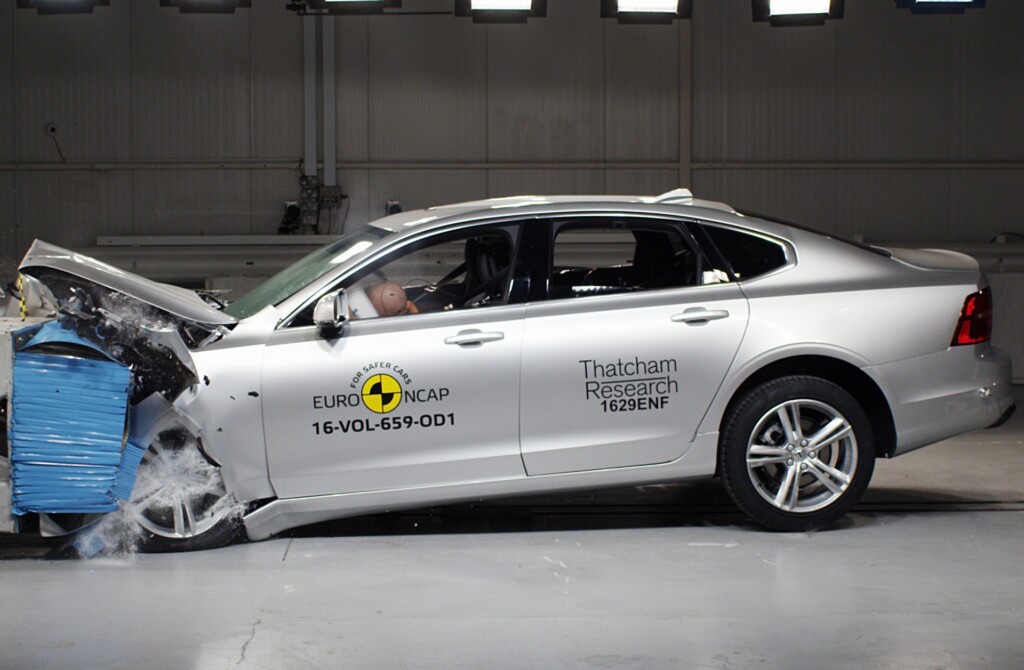 Volvo has strengthen its position amongst the leaders of automotive safety innovation with its new S90 sedan and V90 wagon by being the first car maker to score a full 6 points in the Autonomous Emergency Braking for Pedestrians (AEB Pedestrian) test procedure and an overall 5 Star rating for both cars.
The S90 and V90 results surpass the best overall score of any model tested last year and now make Euro NCAP's top-3 best-ever performing cars all Volvos.
The result follows in the footsteps of the company's XC90, which was the first car from any manufacturer to score full points in the Euro NCAP Autonomous Emergency Braking Car to Car rear-end tests (AEB City and AEB Interurban). The S90 and V90 performed as expected in the 2017 testing cycle, achieving a full 5 stars, thanks in large part to the high level of standard safety equipment in the new cars.

"We work hard to ensure that our cars fulfil all safety requirements and pass all testing procedures that the ratings agencies develop. Our main focus is, and always has been, real-life safety. Autonomous Emergency Braking systems, such as our City Safety offer also represent a clear step forwards on our journey toward fully autonomous cars, which we see as a key element to reduce traffic fatalities and injuries," said Malin Ekholm, Director of the Volvo Car Safety Centre at Volvo Cars Group.
Volvo S90 and V90 success in the Autonomous Emergency Braking tests are all thanks to its City Safety system which is fitted standard in all new Volvo cars. City Safety works by identifying potential hazards on the road ahead, such as vehicles, pedestrians and cyclists in certain situations, day and night.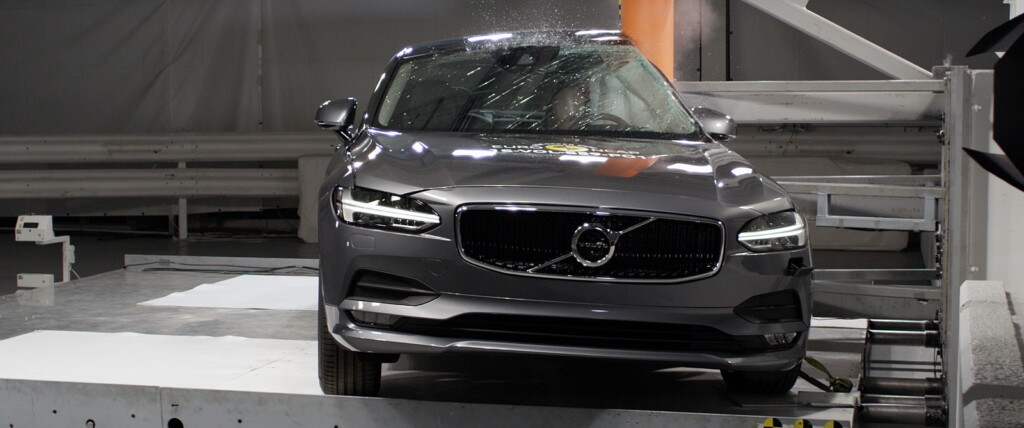 The AEB Pedestrian tests by Euro NCAP are designed to check performance of pedestrian detection systems using 3 road crossing scenarios, all of which would result in a fatal collision if the AEB system did not intervene. The tests represent common and critical situations that frequently result in pedestrian casualties in the real world such as an adult runs into the road from the driver side of the vehicle; an adult walks into the road from the passenger side of the vehicle (two tests are carried out for this scenario); and a child runs from between 2 parked cars into the road from the passenger side of the vehicle
You can watch Euro NCAP's crash test of the Volvo S90 and V90 via the YouTube link down below.