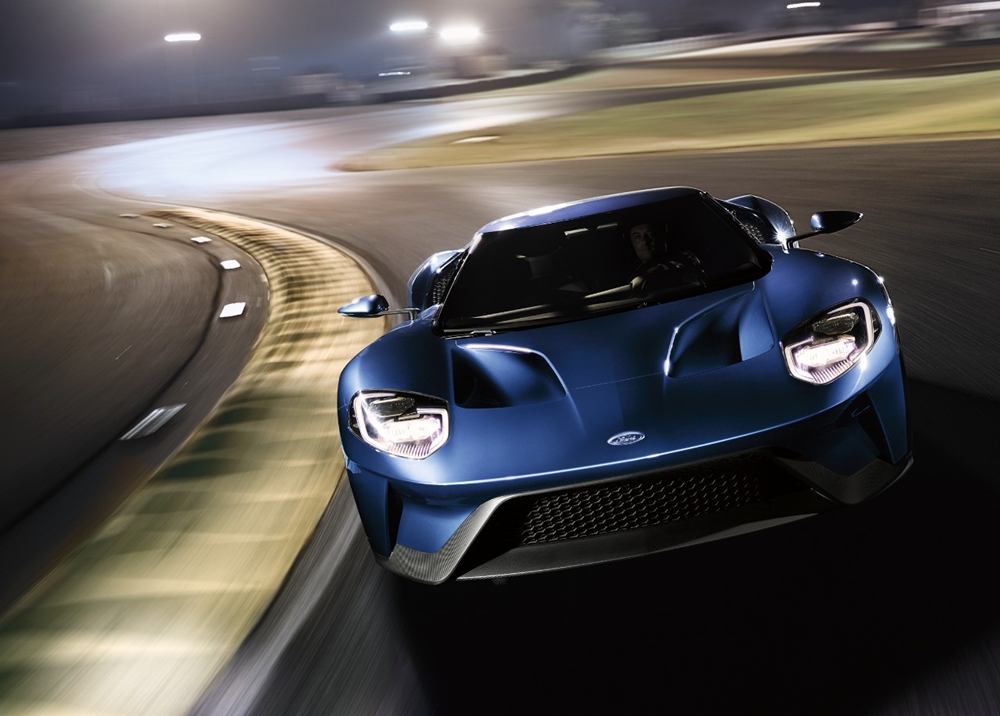 Ford has finally released the official performance figures for the all-new Ford GT, which includes a maximum top speed of 347 km/h. This makes the Ford GT the fastest Ford production vehicle on the track ever!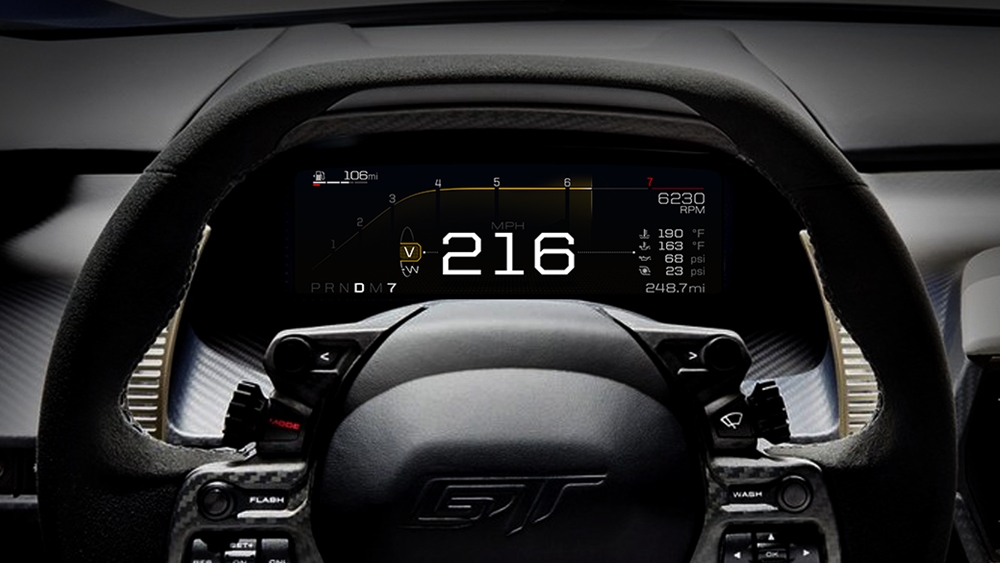 But what's more impressive is that the Ford GT supercar bests the benchmarks from McLaren and Ferrari on a track in 2:09.8, 3.1 seconds better than a Ferrari 458 Speciale (2:12.9) and 1.0 seconds faster than a McLaren 675LT (2:10.8), at Calabogie Motorsports Park in Ontario, Canada.
Rated at 647 horsepower and with 745Nm of torque, Ford's new high-output 3.5-litre V6 powerplant produces the most horsepower of any EcoBoost production engine ever, making Ford GT the fastest production car ever to wear the Blue Oval badge. The engine's wide powerband produces 90% of its peak torque from 3,500 rpm.
"Our expectation has always been that the EcoBoost V6 would perform exceptionally well in the Ford GT – both in terms of power as well as aerodynamic efficiency," said Dave Pericak, global director, Ford Performance. "We tested and developed this powertrain through the Daytona Prototype race car that ran in IMSA for two seasons, last season racing with Ford GT. We are extremely pleased with how it performs, both on the track and on the road."
Another notable facts that caught our attention was that the Ford GT weighs only 1,385kg. However, do bear in mind we're talking about the dry weight here, so in reality the car is heavier with all the fluids in it.
Raj Nair, Ford executive vice president, global product development and chief technical officer said, "We achieved considerable weight savings with the carbon fiber architecture. We then reinvested some of that savings into where it counts most – performance, specifically, the active dynamics. The result is an even faster car."
Production of the all-new Ford GT will be limited to just 250 cars annually, which means that over the course of the next 4 years, only 1,000 units will be assembled in Markham, Ontario, Canada. Production has already commenced, but the company has yet to announce its official pricing.