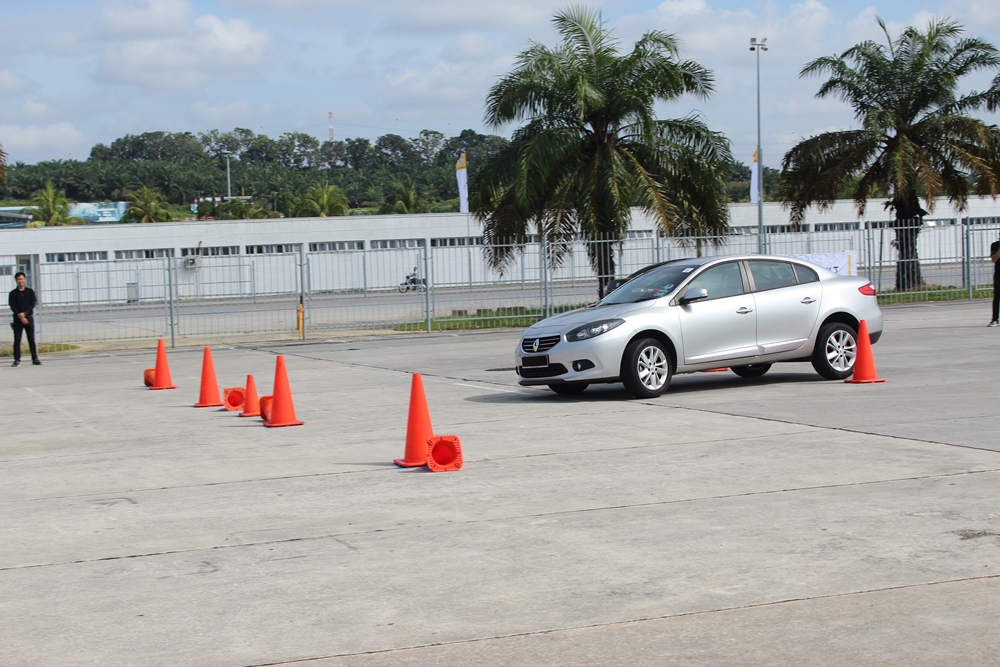 ADVERTISEMENT
TC Euro Cars (TCEC), the sole franchise holder of Renault vehicles in Malaysia, recently organised the 'Renault Driving Experience' event, which aims to promote road safety while offering enhanced ownership experience to Renault owners in Malaysia.
Held at the Sepang International Circuit, the 'Renault Driving Experience' event is an extension of the Renault Track Day, which has been held a few times a year since 2010. Designed to offer enhanced ownership experience for Renault Sport owners, the high-speed track sessions provide these motorsports fans with an opportunity to hone their driving skills in a safe environment while building camaraderie amongst fellow car enthusiasts.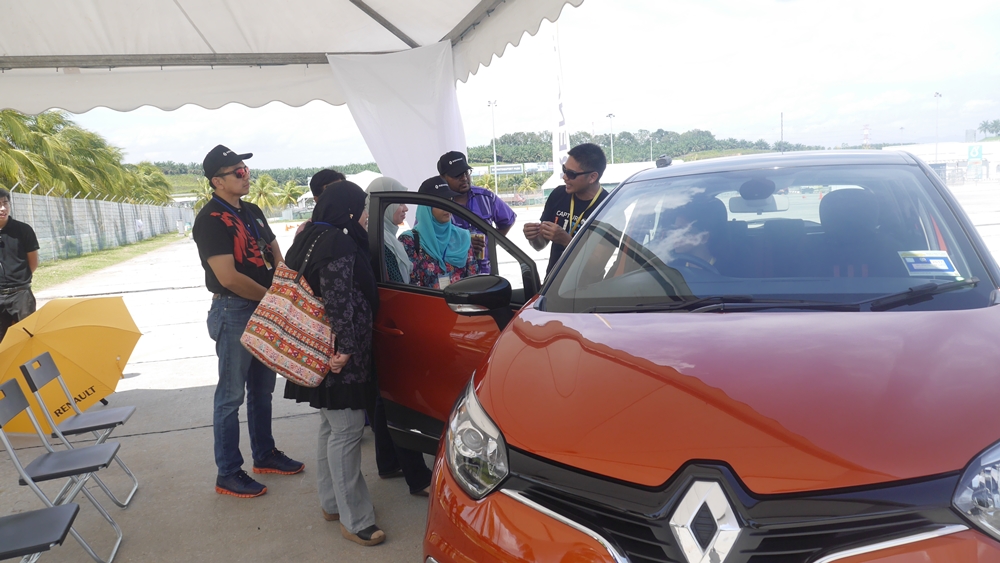 To raise awareness of and impart practical skills necessary for safe driving, TCEC has for the first time, organised a defensive driving course for Renault Captur and Fluence owners.
"We wanted to better equip our customers with some key defensive driving skills, as many traffic collisions can be avoided if drivers are better prepared to react to various scenarios and conditions on the road," said Kuan Kim Luen, CEO, TC Euro Cars. "The Track Day sessions have been well received by Renault Sport owners. Now with an expanding line-up of mainstream Renault vehicles, we wanted to engage with customers of these models as well and enhance their ownership experience."
According to a 2015 World Health Organisation (WHO) report, while the worldwide number of road traffic deaths have plateaued at 1.25 million, road traffic injuries are now the leading cause of death among young people aged 15-29 years.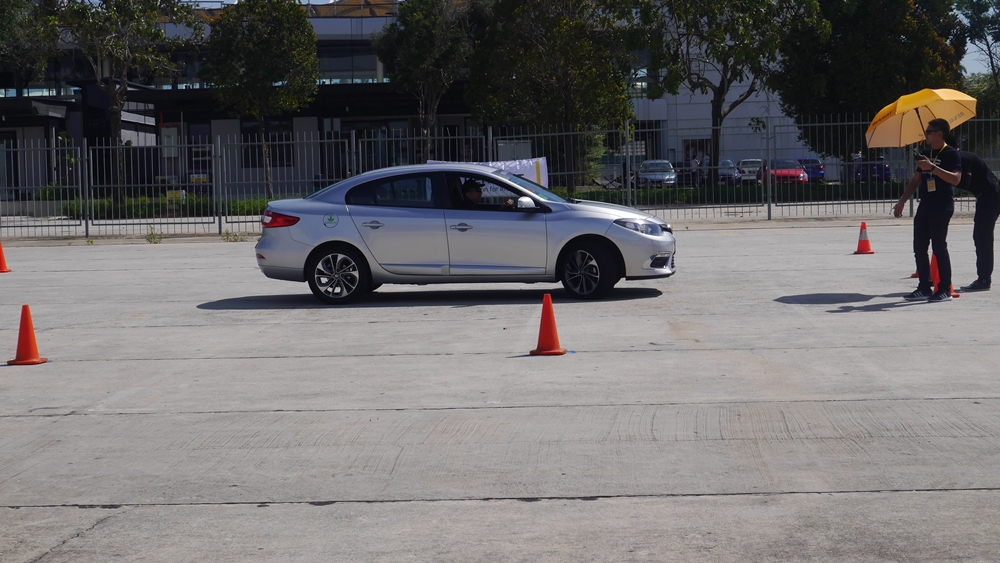 "Road safety is a very serious matter and highly relevant to our business. The aim of the defensive driving course is to help raise awareness of safe driving practices and techniques, especially among the increasing number of young drivers in the country, to help reduce fatalities and injuries caused by traffic accidents," said Kuan.
The Renault Defensive Driving Experience started off with a theory lesson about the importance of having clear vision by studying the road ahead, understanding oversteering and understeering, the importance of using indicators and all occupants fastening safety belts, tips on highway driving, driving in the rain including not using hazard lights while driving in heavy rain, as well as other general dos and don'ts.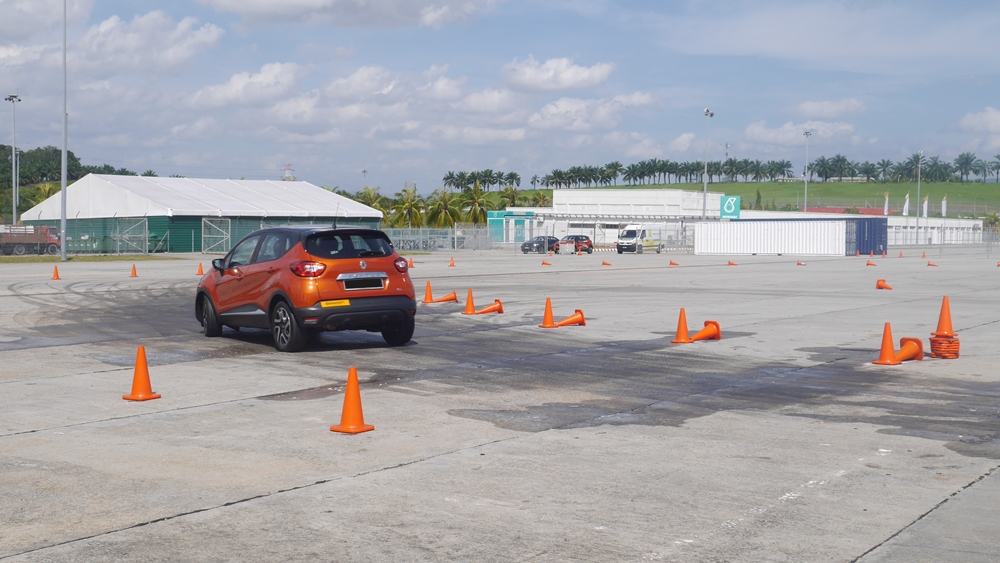 Participants were also taught the correct seat and driving positioning, which is essential for having complete control over the car. They were shown how they should sit close enough to the steering wheel to be able to place their wrists on top of it with arms outstretch while being able to depress the brake pedal fully, which puts them in a better position to react should an emergency happen.
The course also covered Renault safety features such as Anti-Lock Braking System (ABS), Electronic Brake Force Distribution (EBD) and Electronic Stability Control (ESC).
During the practical session, participants experienced the full benefits of skid and stability control with the ESC in handling understeer or oversteer situations. At the same time, they were educated on the correct hand positioning on the steering wheel (at three and nine o'clock positions), which enables quicker and more direct inputs, in addition to how to properly execute a cross steer to make quick sharp turns, useful for situations such as quick obstacle avoidance.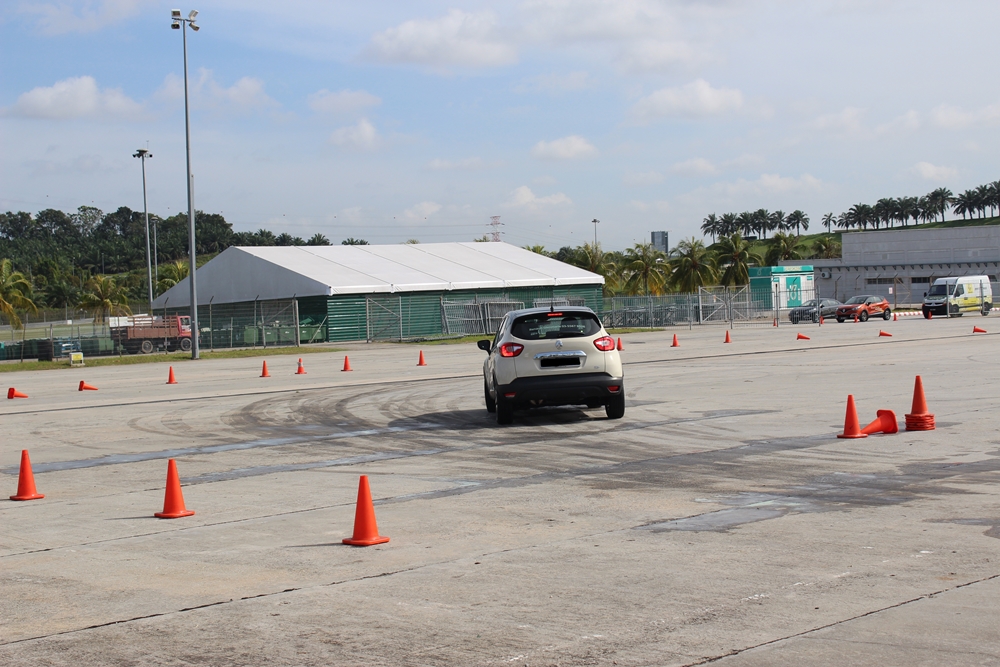 The participants also experienced the capabilities of ABS first hand to demonstrate the effectiveness of the system which allows them to retain control even while slamming hard on the brakes. This exercise then evolved to simulate an emergency lane-change manoeuvre where participants had to steer left and right before braking to a complete stop. Last but not least is the typically eventful slalom exercise, which allowed participants to combine and practise all the defensive driving techniques they had learned throughout the course.
A total of 30 Renault owners participated in the defensive driving course, which was divided into two sessions – one in the morning and the second in the afternoon.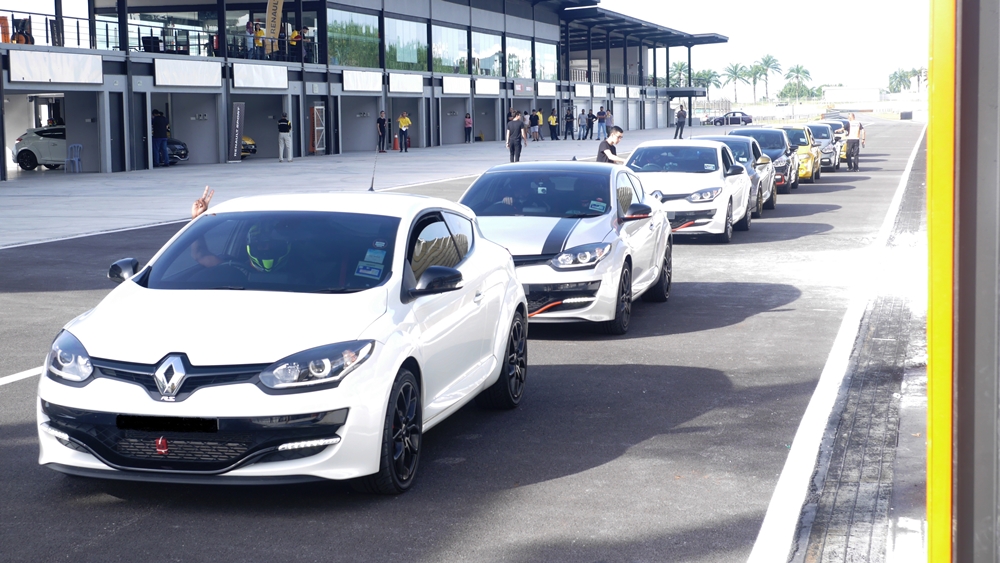 Meanwhile, 25 Renault Sport owners attended the track session to put their skills and vehicle performance to the test in as many adrenaline-pumping laps around the track as they could complete within the allocated four-hour session in the morning.
Throughout the session, these track enthusiasts, with their Megane R.S., Clio R.S. and even a couple of limited-edition Megane R.S. 275 Trophy R, eagerly checked their lap times often, not only to see how they performed against other vehicles, but also to beat their personal records. The best recorded lap times among the owners during that day were 2:33.527.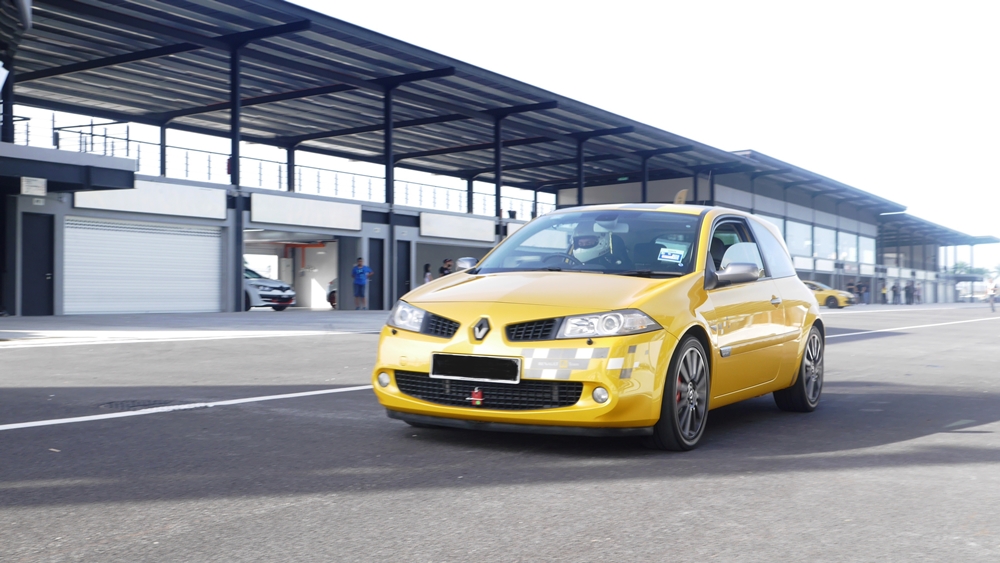 For first-time drivers, instructors were also available to provide guidance on driving and handling while tackling the track.
Meanwhile, several prospective buyers had the opportunity to experience the performance and handling of Renault Sport cars when they were taken on 'taxi rides' around the circuit by professional drivers.
The company plans to hold the Renault Driving Experience on a yearly basis to offer track day sessions as well as the defensive driving course for Renault Sport and Renault owners in Malaysia.