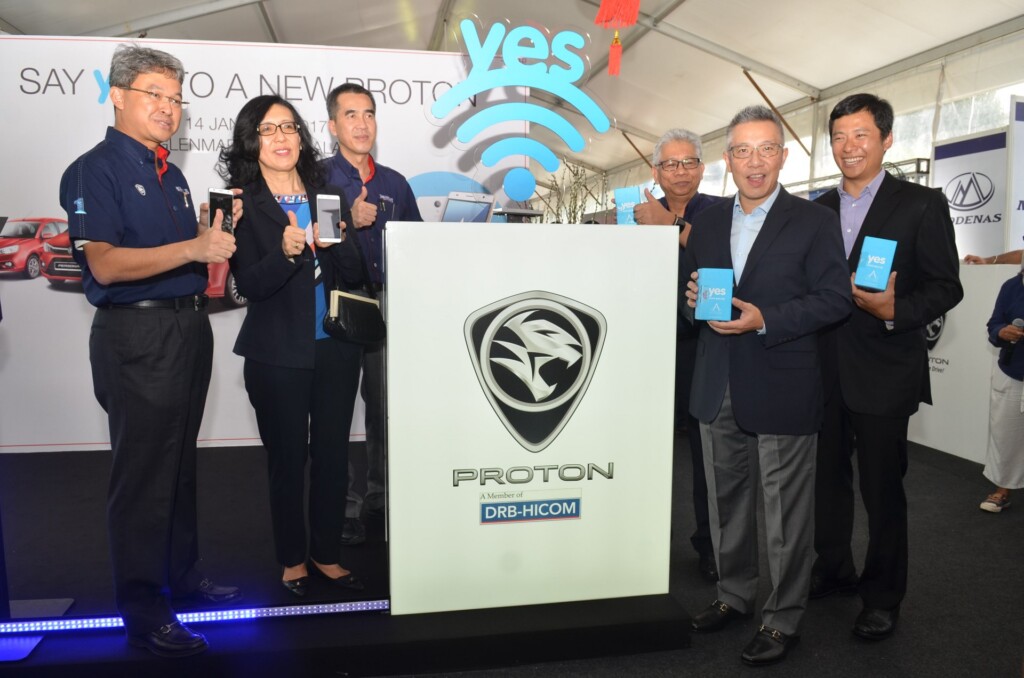 ADVERTISEMENT
Proton pioneered the introduction of in-car connectivity in Malaysia through a collaboration with YTL Communications Sdn Bhd ("YTLC") inked in 2011, to offer always-on connectivity to Proton cars via YES 4G Huddle XS mobile hotspot device. This joint collaboration will be upgraded from 4G mobile hotspot to the YES Altitude 4G LTE Smartphone.
The ceremony was jointly officiated today by YBhg Dato' Ahmad Fuaad Kenali, Chief Executive Officer of Proton and YBhg Dato' Yeoh Soo Keng, Executive Director of YTL Communications at the DRB-HICOM Auto Fest which is held from 14 -15 January at the EON Headquarters in Glenmarie.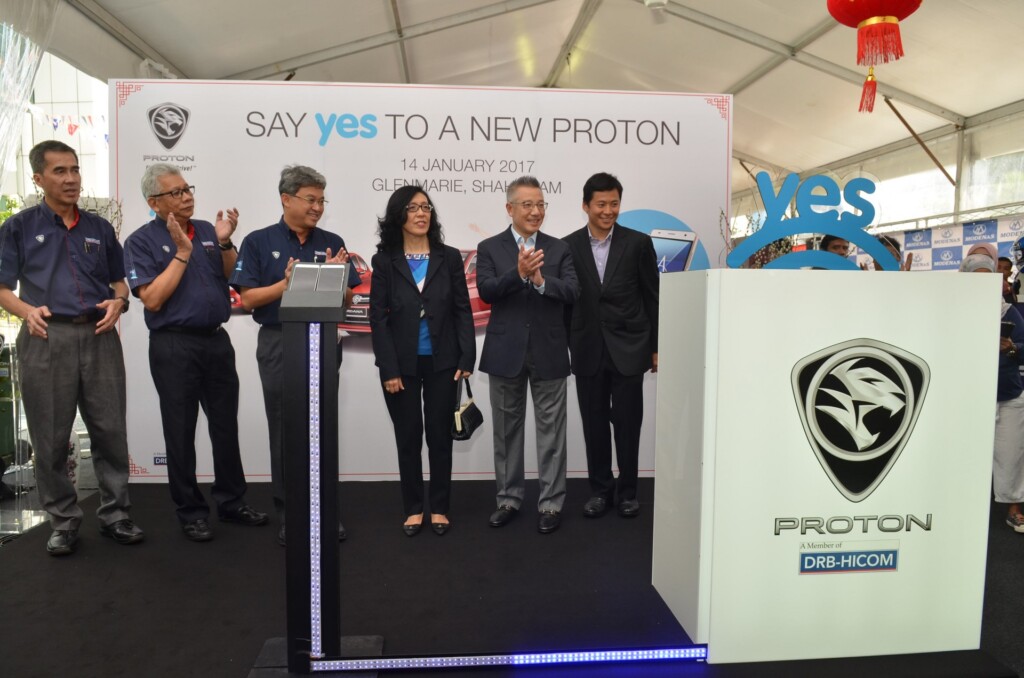 In line with the Company's brand promise of 'Customer First' to provide better value to its customers, the collaboration will offer enhanced package known as the 'Proton YES Altitude Plan'. The Plan will provide customers with data usage of up to 16GB of 4G LTE per month for a period of 12 months from date of registration, effective from 14 January 2017 onwards.
The package is exclusively offered to Proton valued customers for all Proton cars of Executive variants and above, subject to terms and conditions, unlike the previous offerings.
"We see this as enhancing our customer experience with Proton YES Altitude Plan which allows connectivity for all passenger through the mobile hotspot function with high-speed Internet connection," said Dato' Fuaad.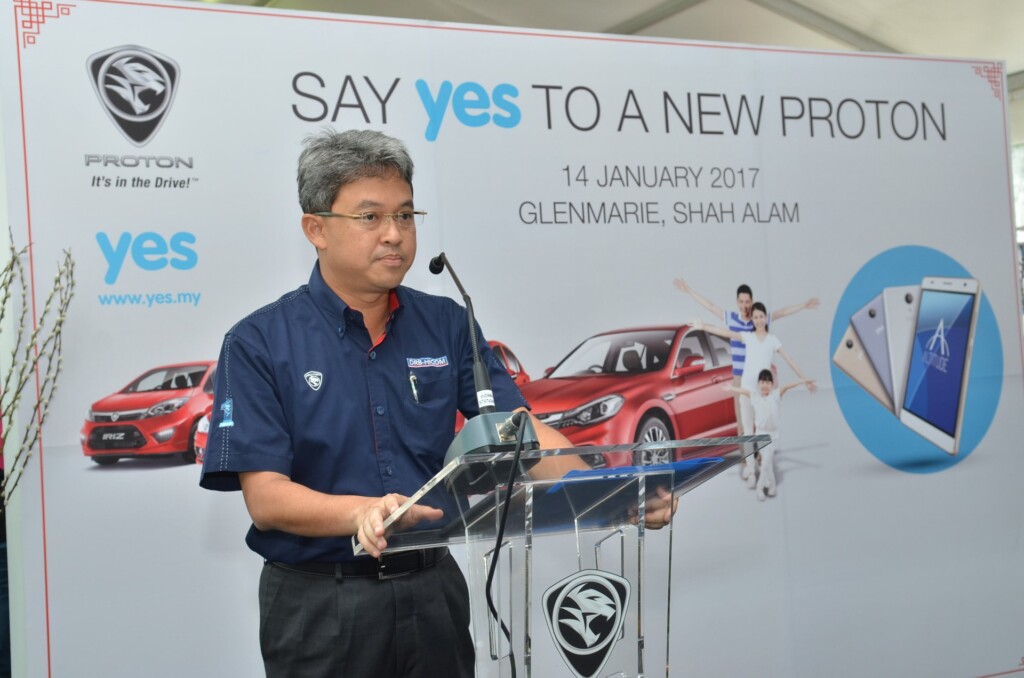 "The offer is valid while stocks last and we are confident that this special offer of great connection through YES network which is a global frontrunner of 4G Internet, with 2 robust mobile networks (4G LTE with VoLTE and 4G Broadband) and has a coverage of 85% of the population nationwide, urban and rural landscape, will benefit customers," added Dato' Fuaad.
"The company believes that technology and car development goes hand in hand. With the current trend of using a mobile device at our fingertips for conveniences, customers can now also download the MyProton application with the YES Altitude 4G LTE smartphone to test drive cars, book service appointments and get details on Proton cars and its offerings. The application is available for both iOS and the Android platform. It is definitely value adding to our customers," mentioned Dato' Fuaad.
YTLC is a subsidiary of YTL Corporation Berhad is listed on Bursa Malaysia with diversified portfolio of various businesses in Asia-Pacific and Europe.
"Mobile Internet is steering the future of driving, and connectivity in cars is becoming a highly desired feature for a more convenient, enjoyable driving experience. More and more drivers today are relying on the Internet for navigation, communications, entertainment and even ride-sharing. As the first nationwide all-4G service provider, we aim to bring a high performance connected lifestyle to Malaysians, and we are pleased to do so through the newly enhanced PROTON YES Altitude Plan exclusively for new Proton customers," said Wing K. Lee, Chief Executive Officer of YTL Communications Sdn. Bhd.
"We applaud the vision of Proton as the industry leader to provide connected mobile lifestyle for its customers and we are very pleased to be part of this collaboration. As Malaysia transforms towards a digital economy, we believe this enhanced Proton Yes Altitude Plan will further benefit Proton customers and empower them to thrive in the new age of connected world," Wing K Lee added.