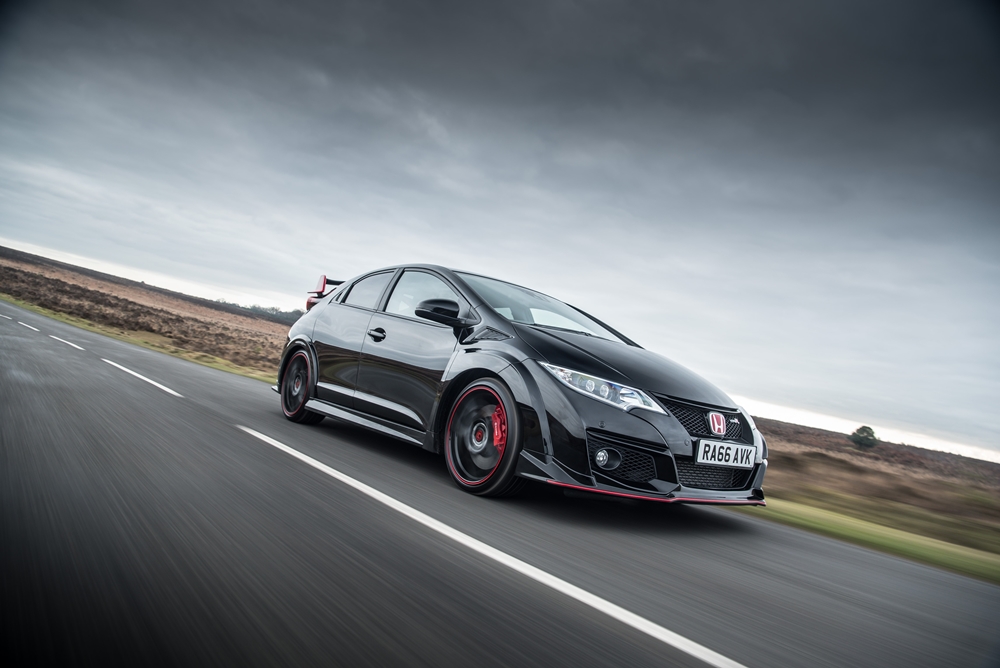 ADVERTISEMENT
Honda has created the Civic Type R Black Edition to commemorate the last of the current Civic Type R to come off the company's production line in Swindon, UK, limited to just 100 units.
The last 100 cars to come off the production line will feature black interior with red accents, whilst the exterior is differentiated from the standard version by red rear wing end plates on the spoiler.
The British built Honda Civic Type R is powered by a direct-injected turbocharged 2.0 litre VTEC Turbo petrol engine that delivers an output of 310 PS at 6,500 rpm, and peak torque at 400 Nm at 2,500 rpm, mated to a 6-speed manual transmission. This allows the hot hatch to perform a century sprint in 5.7 seconds, and on to a top speed of 270 km/h.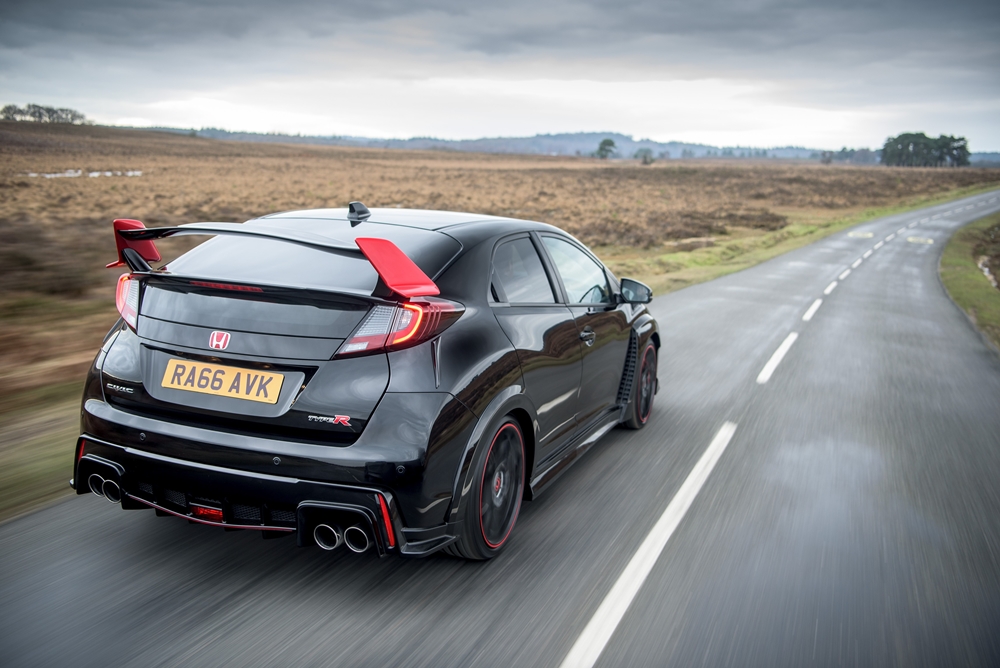 The Type R Black Edition is currently on sale in the UK priced at £32,300 (RM175,710). Being limited to just 100 units, however, you'll have to act fast to grab one. If you aren't lucky enough to secure a booking for this limited edition Type R,  fret not as the standard Type R still makes for a fairly exclusive hot hatch – Honda states there are just 2,500 currently on UK roads.
With production of the current Civic Type R at Honda's factory in Swindon now finished, the factory is gearing up for the next generation Civic, which goes on sale in March, and the new Civic Type R version, which is expected to arrive at dealerships in the latter half of this year.