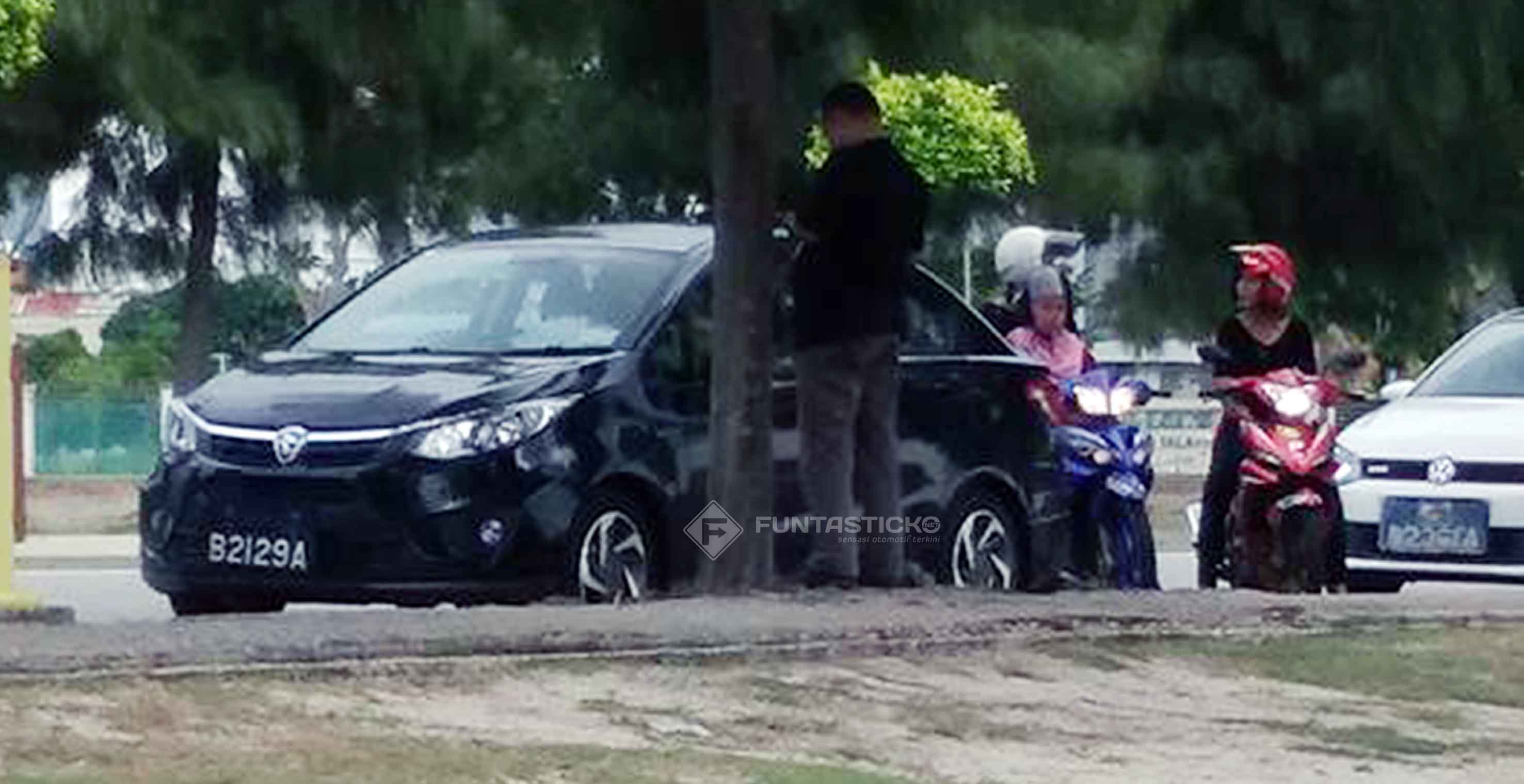 It is no secret that Proton has plans to unveil its new range of GDI engine this year. After all, it was a month ago that spyshots of this Exora surfaced, possibly hinting that engineers are busy road-testing the new engine.
As the new GDI engine and Jatco CVT is planned to replace the ageing Campro VVT lineup, it is no surprise to see other Proton model undergoing road tests.
Pictured here is a pre-production Proton Persona as indicated by its dual-tone wheels, possibly fitted with the new GDI engine and Jatco CVT as pointed out by Funtasticko. According to the source, the Proton Persona was seen together with what appears to be a Volkswagen Polo, accompanied by four men with notebook computers.
Funtasticko reckons that the four men could be Proton engineers working together with Jatco's own engineers, fine tuning the new powertrain. On top of that, it appears that Proton has shipped its new GDI engine and CVT to Japan for Jatco's evaluation.
Considering that Proton's range of GDI engines include a 1.2-litre variant, benchmarking it against Volkswagen's own 1.2-litre engine seems apt. On paper, the 1.2-litre TSI churns out 105 PS and 175 Nm. Could Proton's own engine better that figure? Wait and see.
Photo credit: Funtasticko