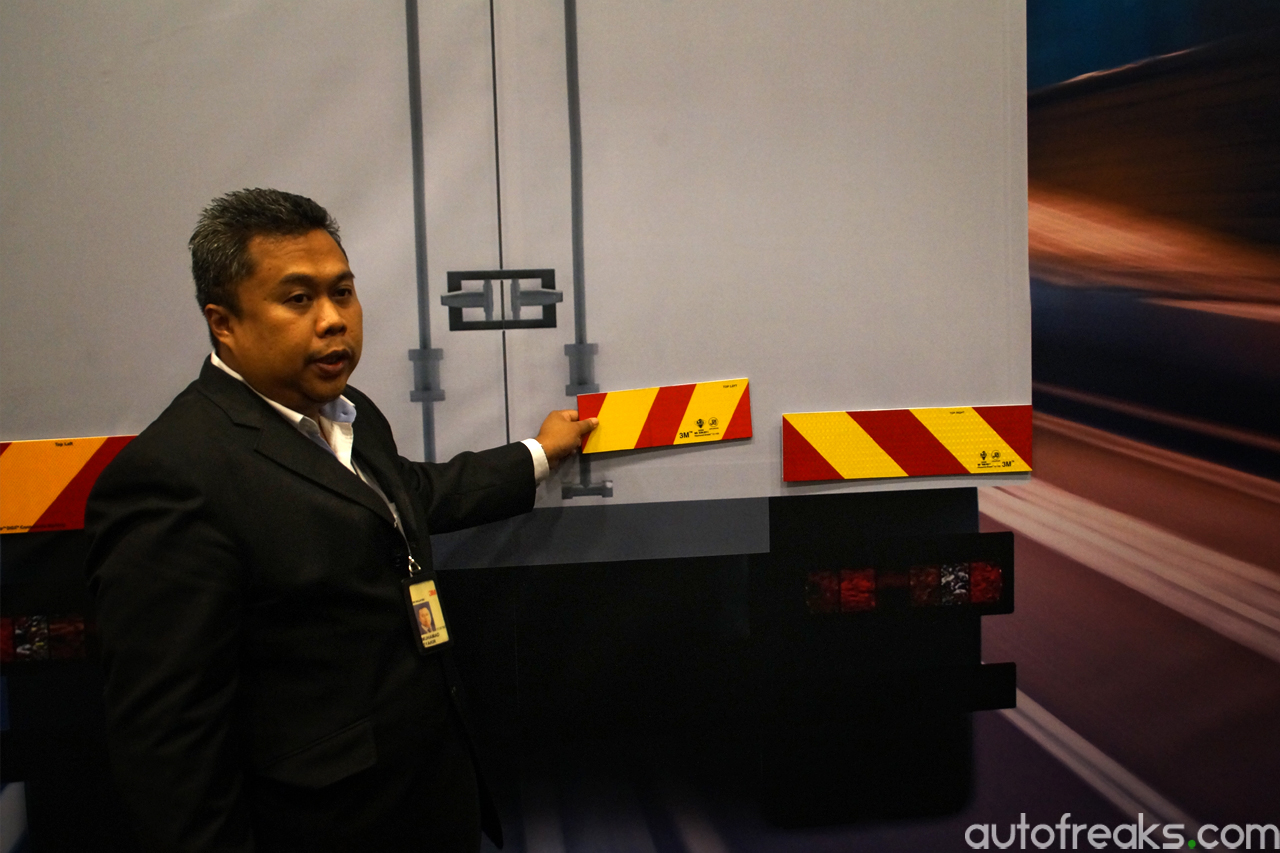 In line with the recent announcement by the Road Transport Department (JPJ) that all commercial vehicles are mandated to be fitted with reflective stickers, 3M Malaysia has launched its 3M Diamond Grade (DG3) Conspicuity Marking.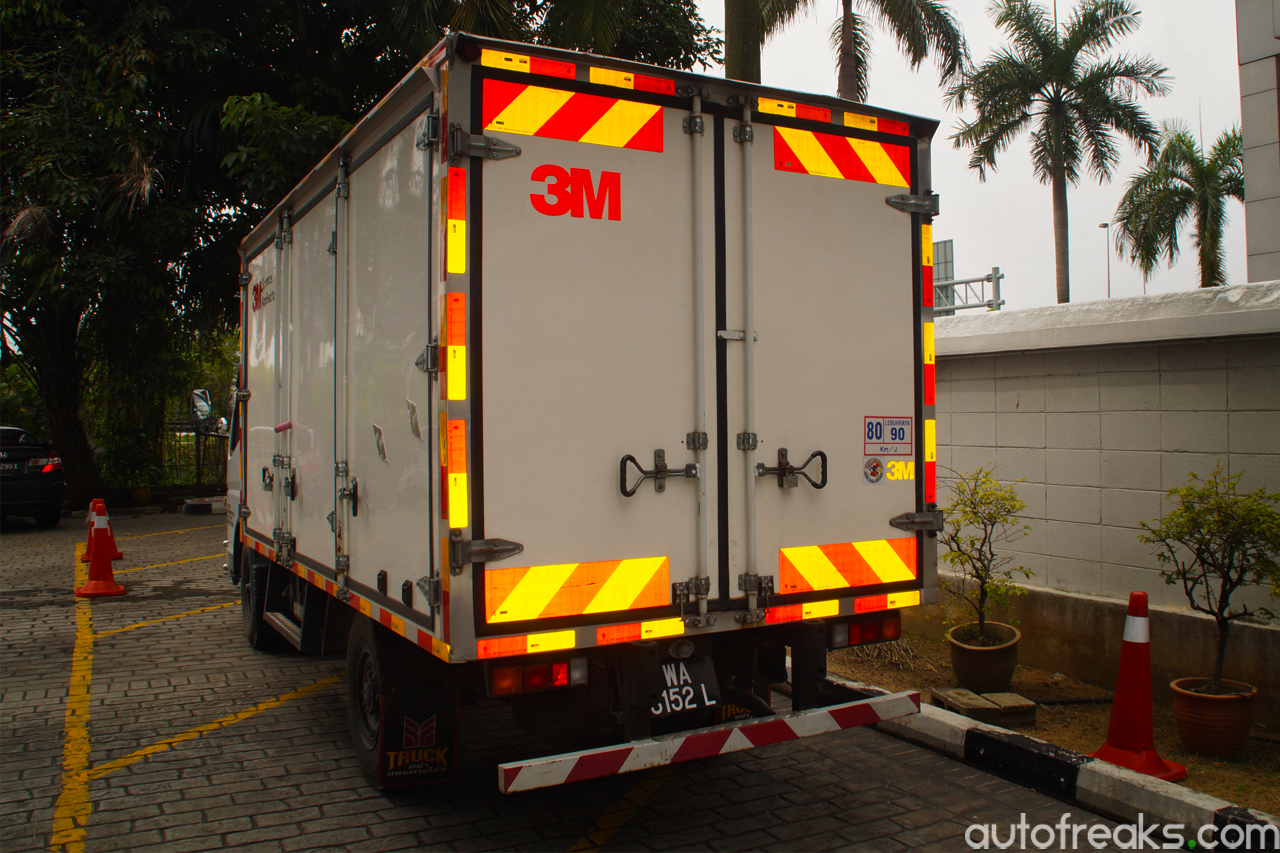 Beginning 1 January 2017, all commercial vehicles must use SIRIM-certified lorry reflective stickers that complies to the Malaysian Standard (MS 828:2011). This move is to reduce the number of accidents involving commercial vehicles.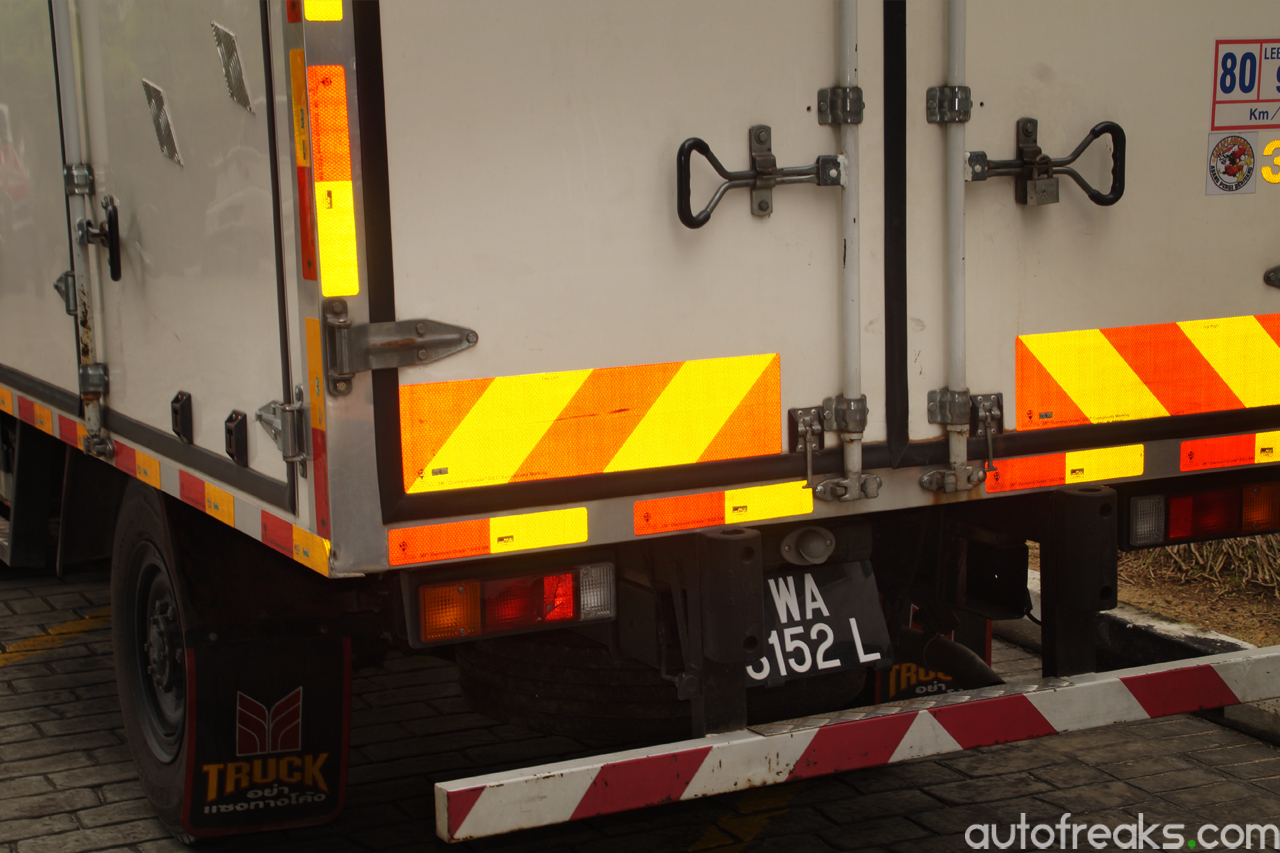 Due to the amount of counterfeit products on the market, 3M Malaysia has mentioned that they are offered five types of the reflective stickers with SIRIM certification security label.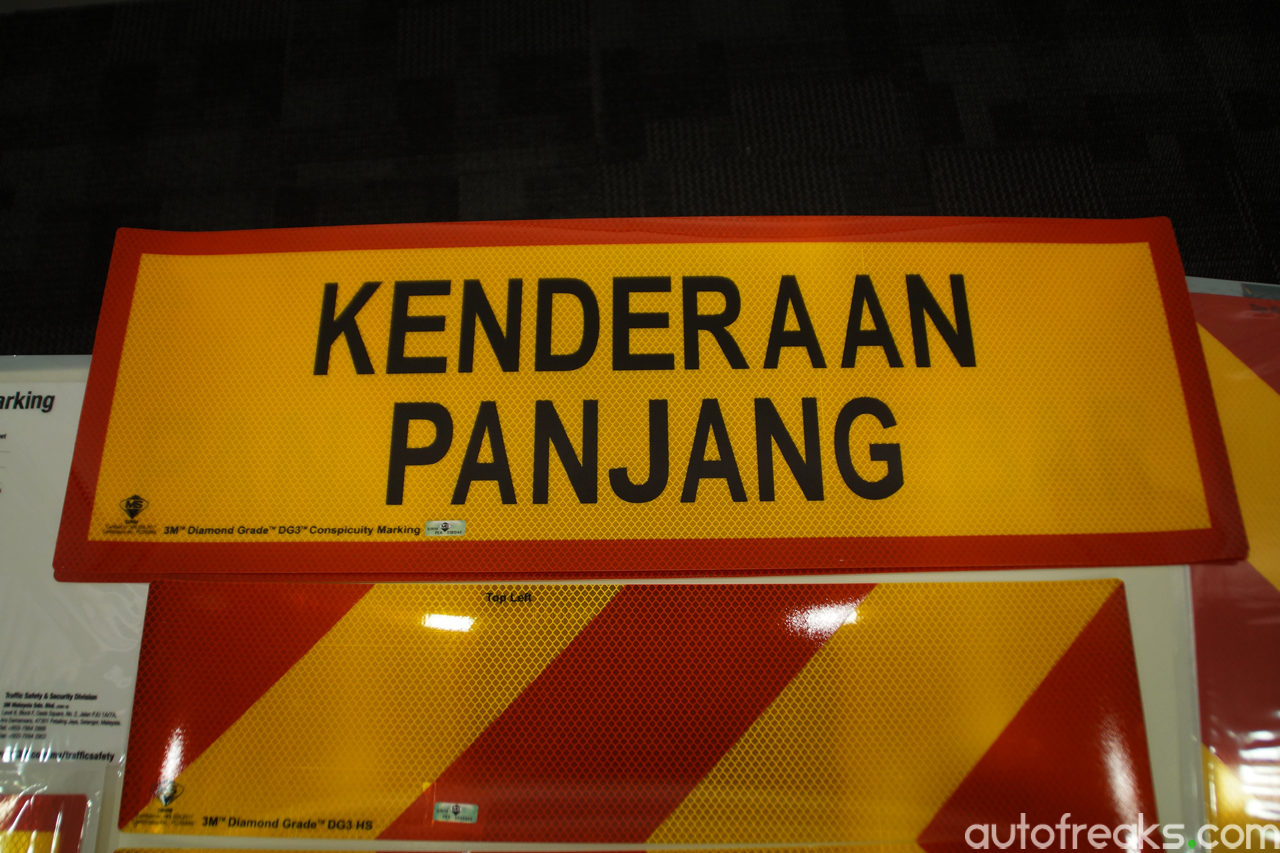 Type 1
Type 2
Type 3 (Kenderaan Panjang)
Type 3 (Kenderaan Lebar)
Type 4 (Kenderaan Panjang & Lebar)
Type 5
At night, the human eye perceives only 5% of the information we see during the day. Therefore, vehicle visibility at night is critical to reduce number of accidents.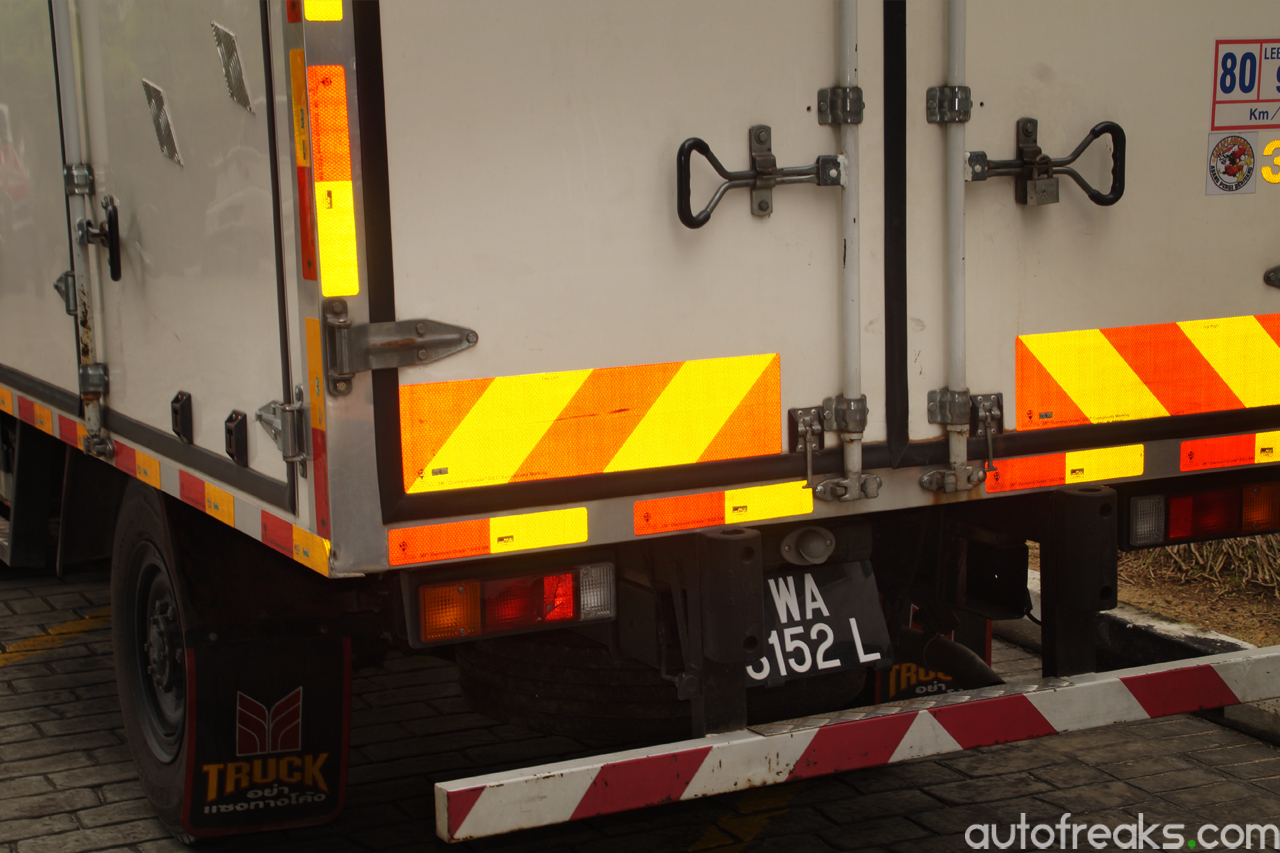 The 3M Diamond Grade (DG3) Conspicuity Marking features a full cube technology with efficient optics that is able to provide brighter markings for road users compared to non-compliant reflective stickers. The stickers are available with strong rigid construction for easy adhesion on smooth and even surfaces. 3M says that the DG3 reflective stickers are made to withstand weather conditions in Malaysia.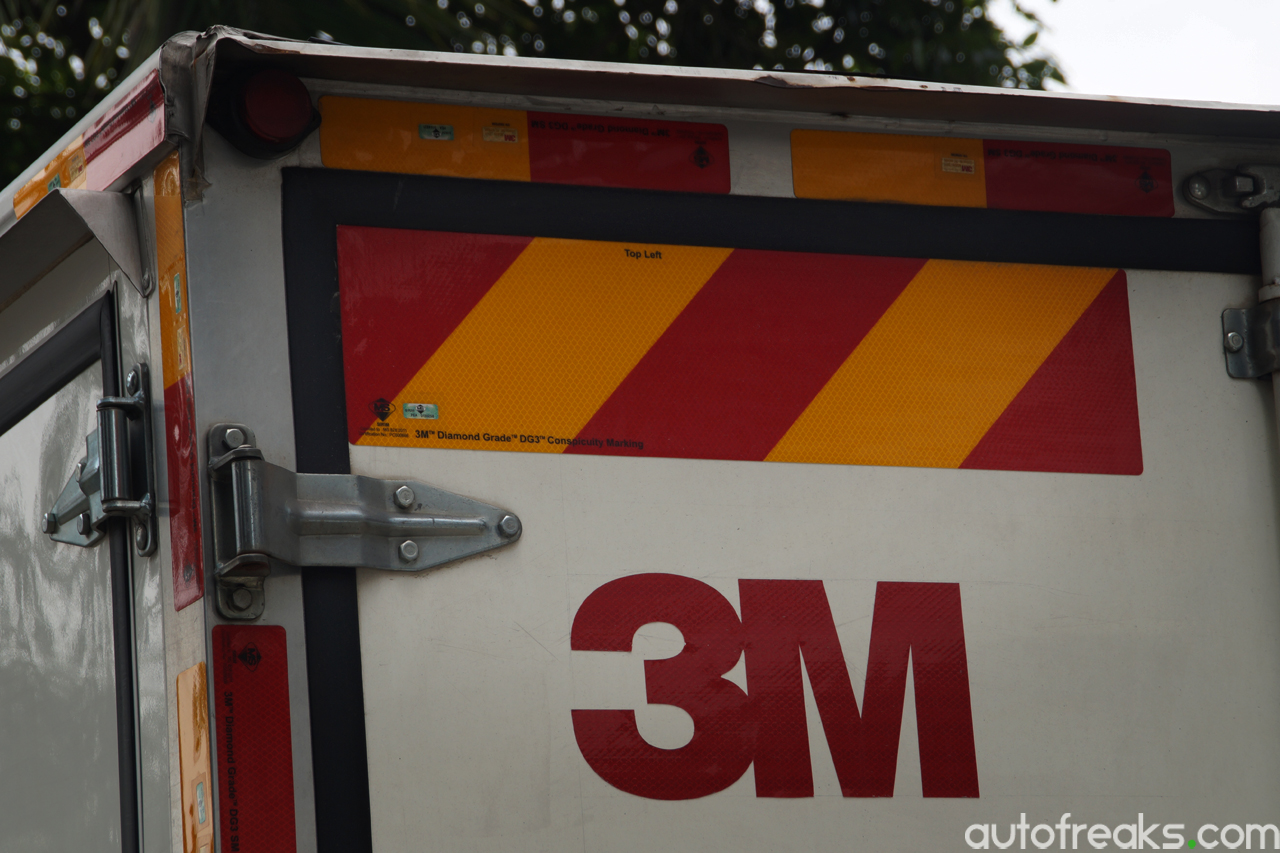 Tiong Nam Logistics is one of the first companies to equip their fleet with the new JPJ-compliant reflective stickers.
Customers can purchase the 3M lorry marking reflective stickers from 3M Authorized Distributors and their dealers. From January 2017, the DG3 reflective stickers can be purchased at mjaor Puspakom Centres nationwide. Priced from RM60-RM70 a pair, the stick prices can be lowered further with bulk purchases.