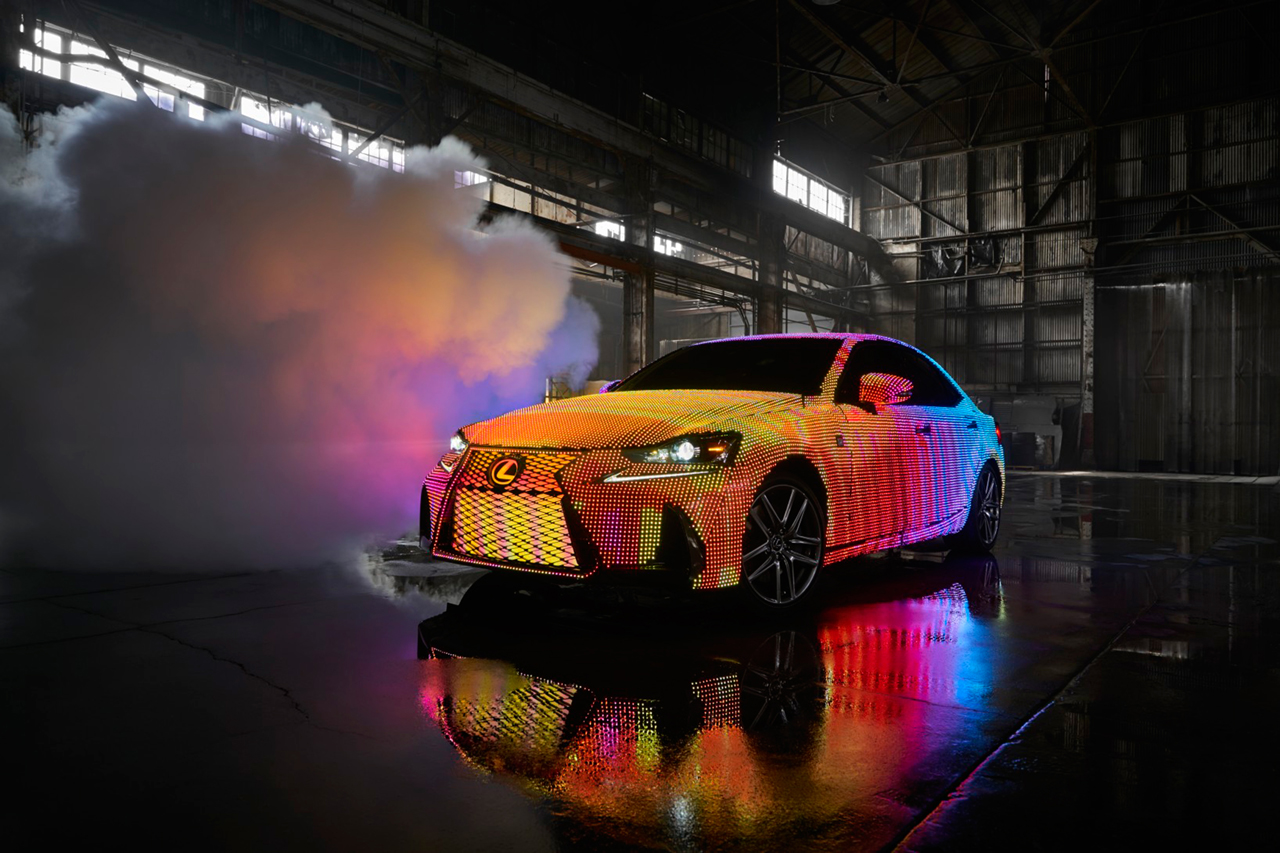 ADVERTISEMENT
Lexus has just unveiled a custom-built 2017 IS fitted with 41,999 programmable LEDs that is able to display various graphics and videos.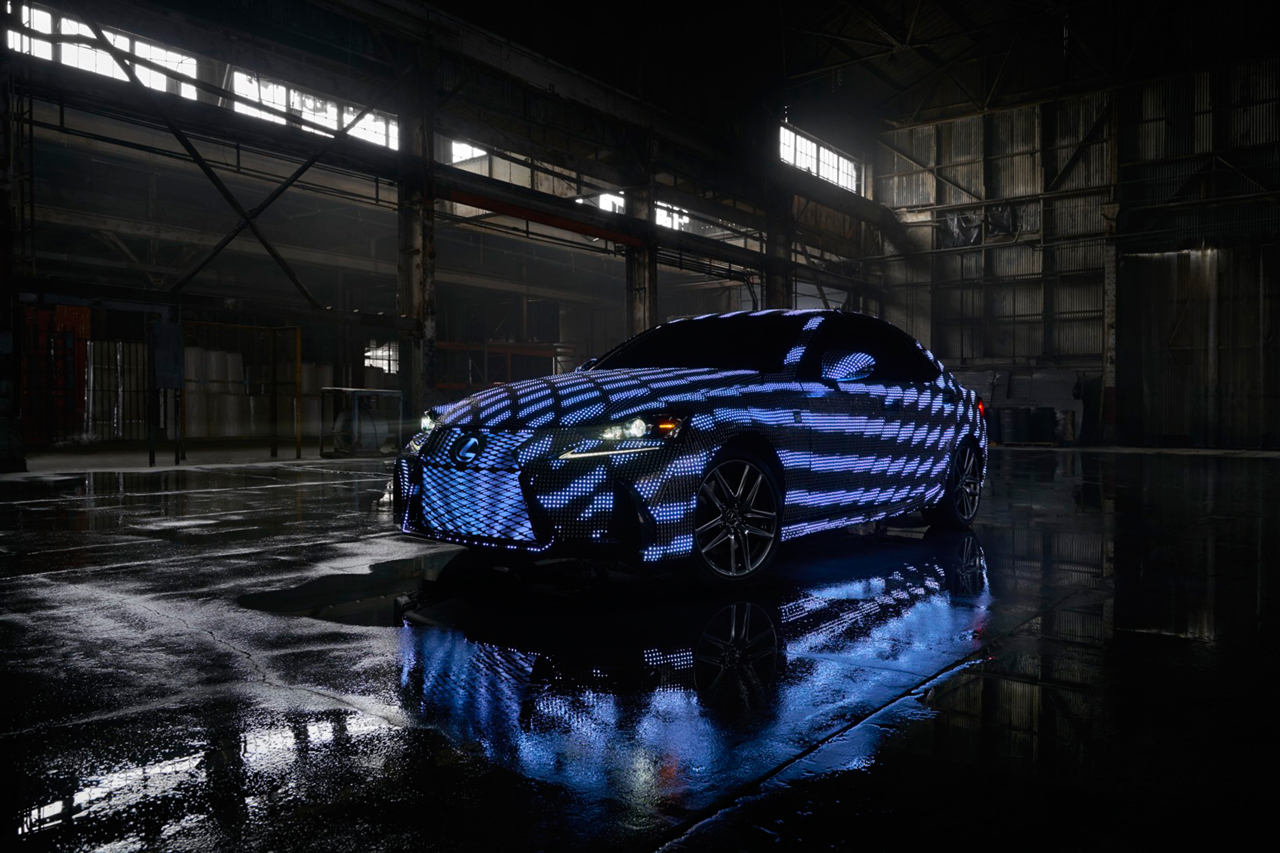 Making its debut in Dua Lipa's new music video for her hit song "Be the One", the unique 2017 IS is a collaboration work between Lexus and Vevo. Lexus is keen to point out that the LEDs were hand-applied.
When fully illuminated, the custom Lexus IS produces 175,000 lumens. When placed end-to-end, the LED strip would stretch for half a mile in length.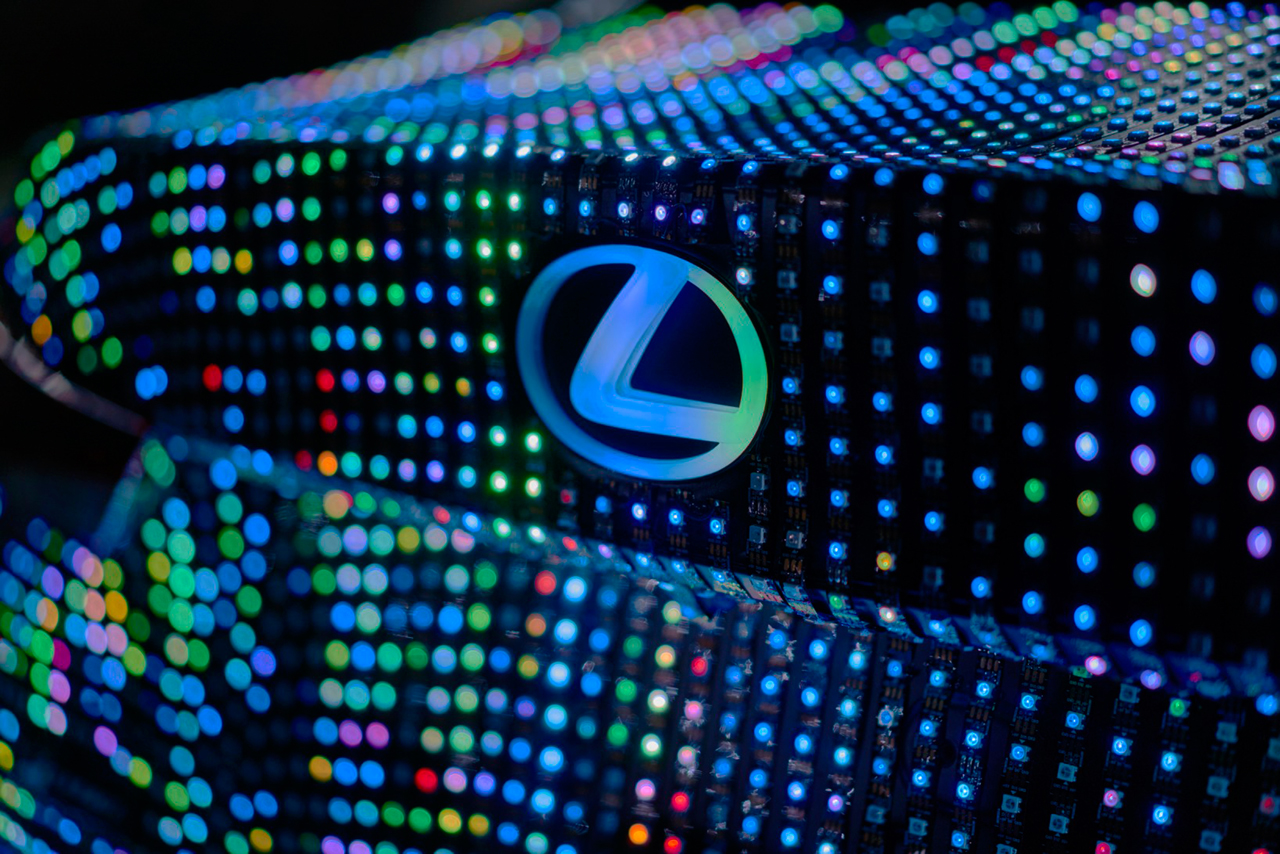 A total of three distinct modes allow the custom Lexus IS to interact with sounds and people around it. First is the attract mode, featuring a loop of colorful graphics that emphasizes on the IS's strong lines and play into its bold styling. Then there's the Music Viz mode, which is able to respond to music and the LEDs will respond perfectly sync to any song. Last but not least is the Gesture Mode, where the IS allows the LED animations to be controlled by users' hand movements using a gaming console. The gesture mode is hooked up directly to the IS, which allows the person to send a signal and watch the IS respond.