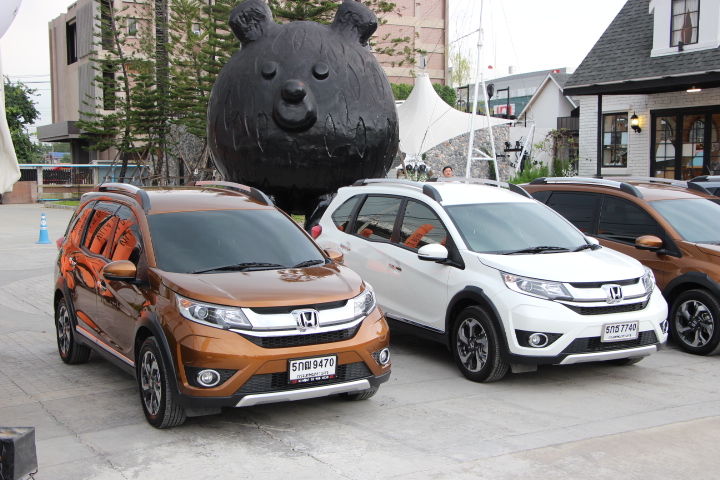 "The Honda BR-V is the kind of vehicle that one with a growing family really needs, but it's also designed and produced in such a way that families are going to want it as well. Bottom line, is it worth waiting for? Hell yes…". That's how I ended my first-impression of the Honda BR-V way back in November 2015, after driving it on Honda's Proving Ground in Tochigi, Japan; and you know what's changed since then, having just had a go at it again on real roads a year later here in Bangkok, Thailand? Nothing. Nothing's changed…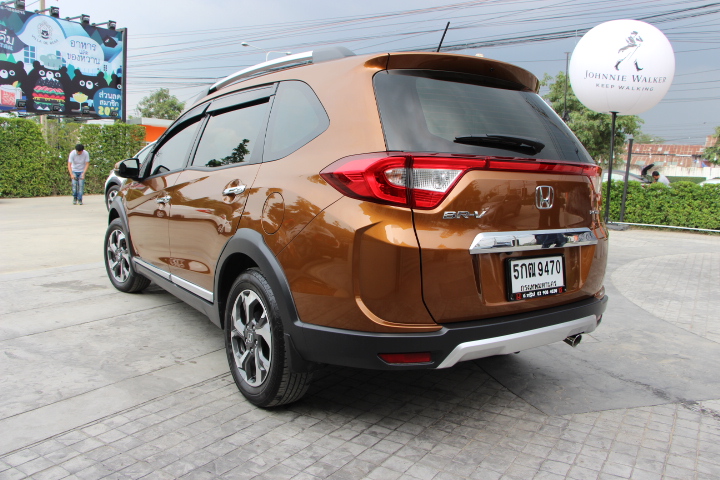 Slated to arrive in Malaysia in Q1 2017, and priced below the HR-V, the new 7-seater Honda BR-V is really going to be a force to be reckoned with when it arrives, for a very simple reason. It's quite amazing what you're gonna get for what they're gonna ask for it. Unbelievably, the Asean-only BR-V (Bold Runabout Vehicle) was born from the same platform as the Brio, Amaze and Mobilio, and why I say it's unbelievable is because if you've ever seen a Brio, you'll get it (it's tiny!)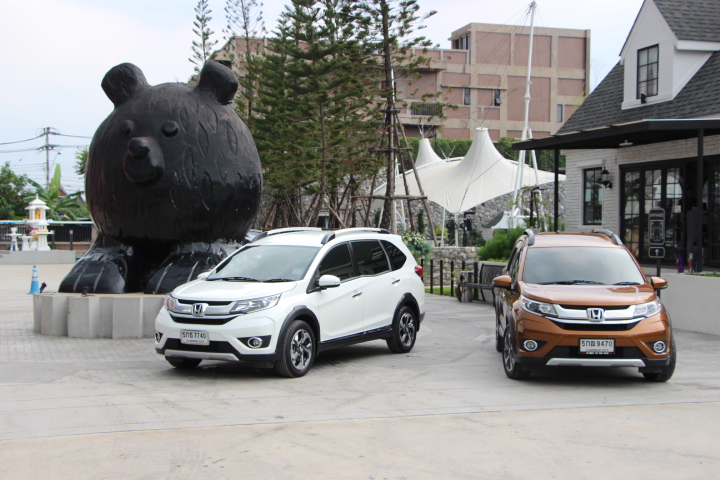 In terms of exterior design, the BR-V is a clever amalgamation of two popular vehicle styles; it looks like the merging of an MPV and an SUV, and thus by Honda Malaysia's own admission, the BR-V has indeed been pegged as a 'Crossover'… despite being an MPV… that looks like an SUV… but only has 2WD. Right. We can argue for days what it really is, but HMSB calls it a Crossover, and that's what it'll be known as forthwith.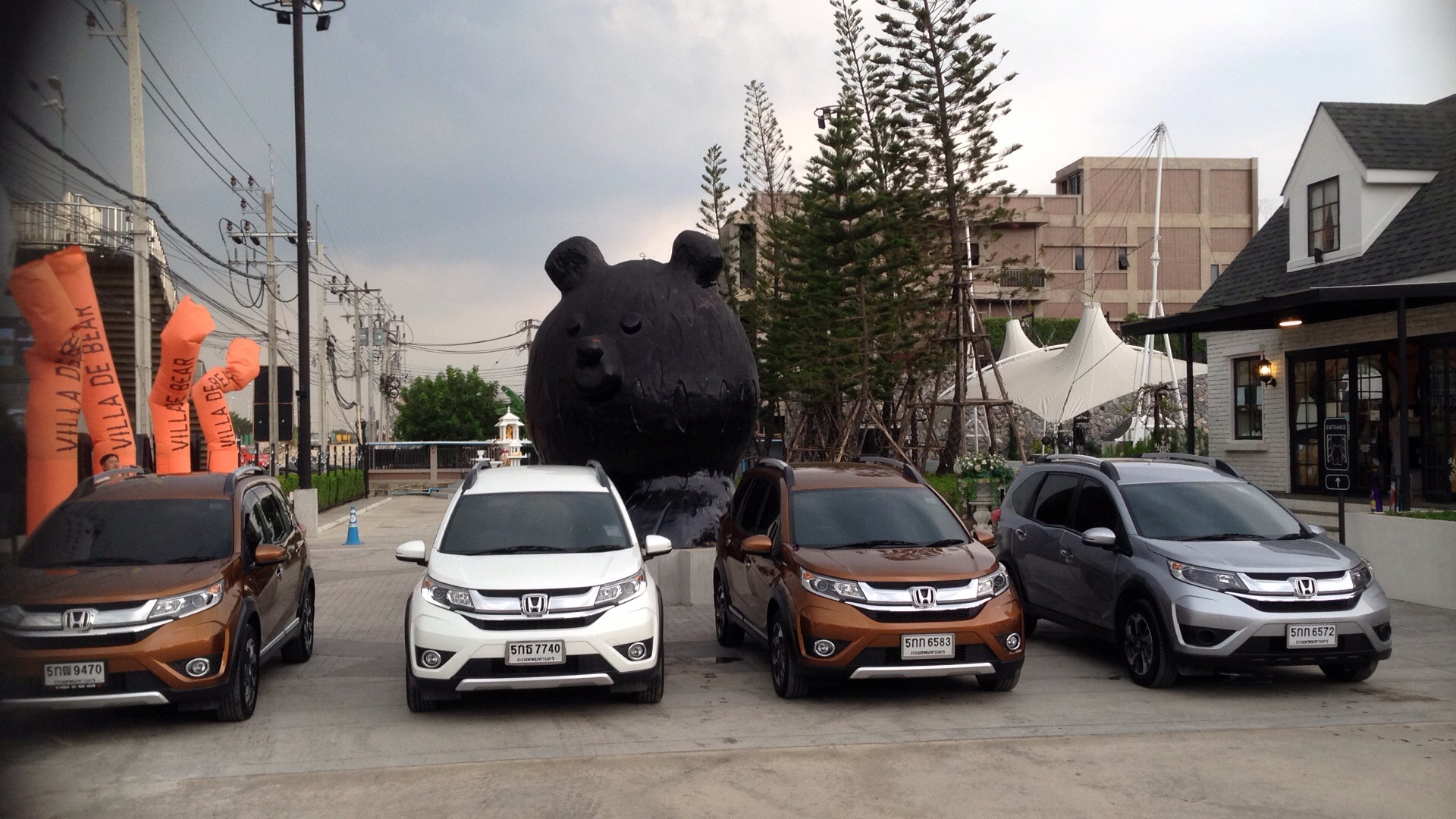 The good news is that because it's going to be locally-assembled (CKD), not only does the BR-V benefit from better tax incentives (no announcement on EEV status…yet), HMSB also get to 'enhance' the BR-V to suit its customers' expectations in M'sia, by improving certain aspects of the vehicle, in particular NVH (noise, vibration, harshness). Going by the presentation slide below, it's apparent that HMSB are making very sure that despite its relative affordability, owners aren't going to feel like they're driving a wheelie-bin with an engine and seats.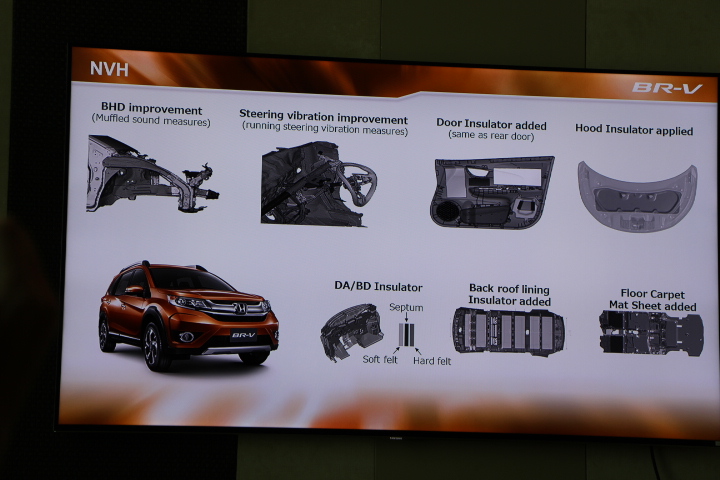 Why this is heartening to note is because my only major gripe with the new BR-V, having wrung its neck here in Thailand over the last couple of days, is its CVT whine, which gets quite audibly-unpleasant when the engine is gunned. Speaking of engines, despite the familiar possibility of up to three variants in various trim levels, all BR-Vs will be powered by only the 4-cyl, 1.5L, SOHC iVTEC engine, which produces 120Ps and 145Nm of torque, mated to a Continuously Variable Transmission (CVT), sending drive to the front-wheels. And Honda being Honda, expect a plethora of Active and Passive Safety systems in all variants, as well as a 4- to 5-Star Asean NCAP crash-test rating, to be announced at launch.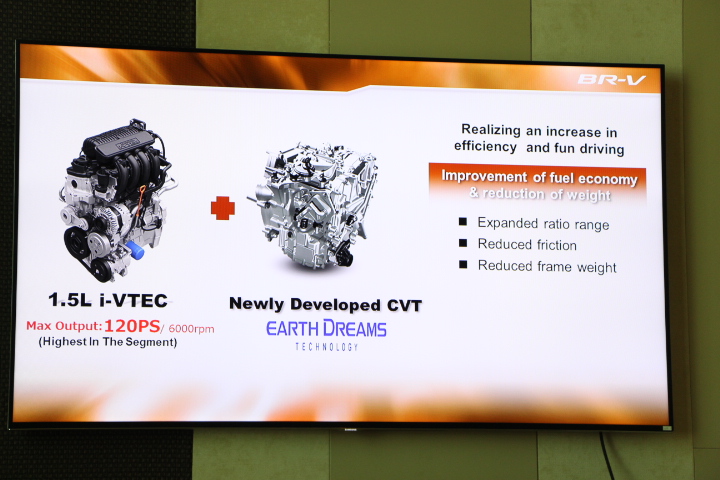 Thanks to Honda's "Man Maximum, Machine Minimum" credo, there's an abundance of interior space in the BR-V, including the 3rd row jump-seat, which of course tumbles forward when not in use for more boot space. Interesting points to note, the second row seats can recline and be slid fore and aft, and also tumble forward.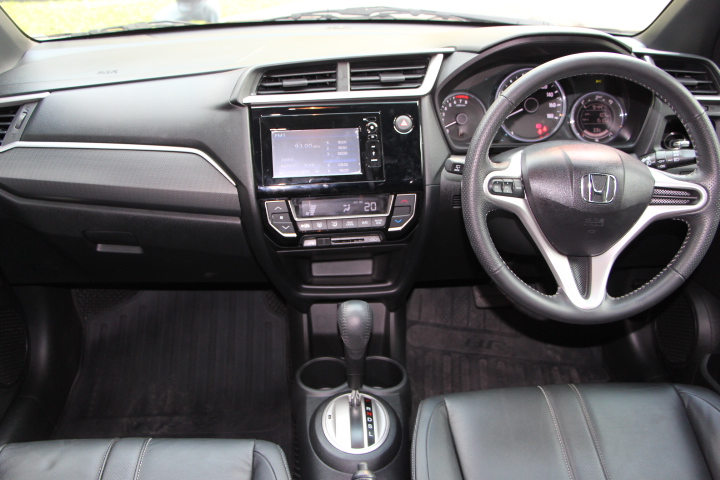 There's also an absolutely massive 3-port air-conditioning vent for the 2nd and 3rd row occupants (below), with its own 3-speed blower. With all the seats in use, there's still 233-litres of luggage space to be had, big enough for a cooler-box, and with the 3rd row tumbled-forward, there's an impressive 539-litres of cargo room.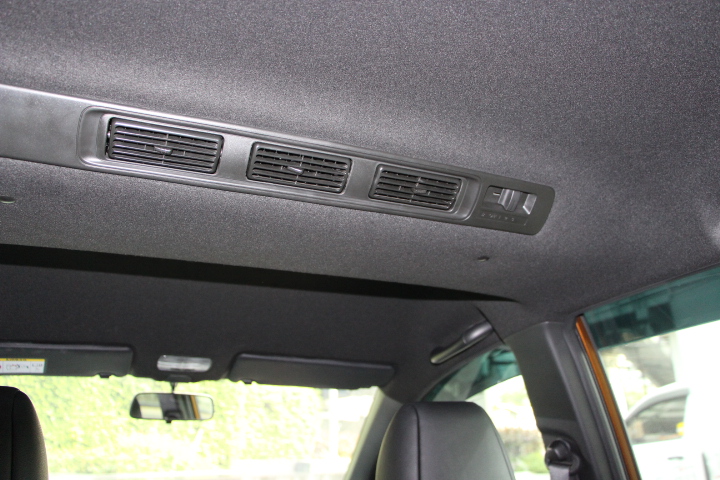 Testing a vehicle on a dedicated track like the aforementioned Tochigi Proving Ground, and the 'real-world' roads around Bangkok and Ratchaburi, is akin driving on Earth and Mars, but it's the latter real-world that matters most, since we don't live on race-tracks. This time around the BR-V was subjected to fast highways, traffic jams (someday I may get over the 700-meters on Silom Road that took us an hour, but currently I'm still traumatised) as well as a section of bone-shaking unpaved asphalt.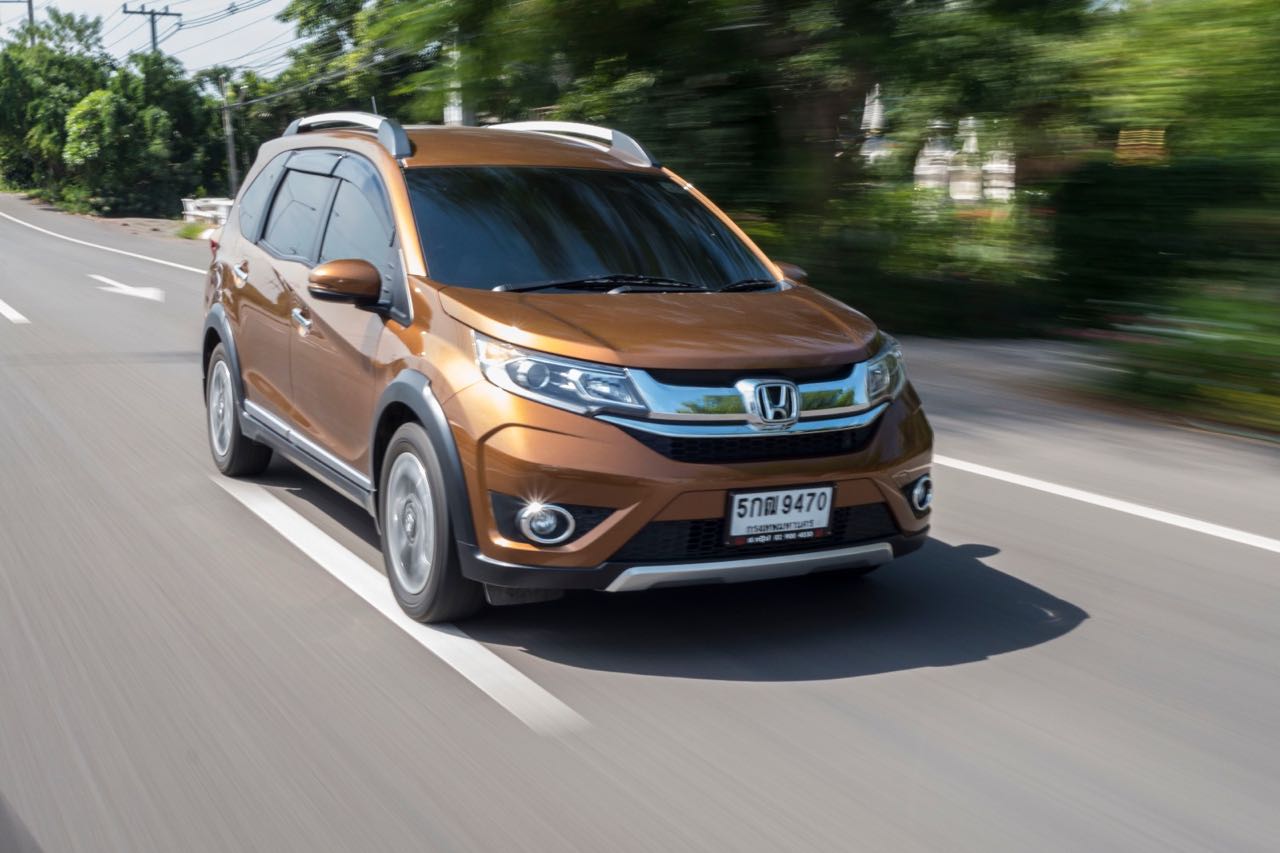 It was in these driving circumstances that I found renewed respect for what Honda has accomplished with the BR-V. Apart from that CVT whine when the engine is gunned, which should not be as prevalent in the 'enhanced' units we'll be getting in M'sia, the BR-V handled all the driving situations thrown at it with amazing ease. My co-driver, a veteran in the Malaysian motoring-journalism scene, even took it upon himself to test the 2nd and 3rd row seats, which he found quite accommodating. Just between us, I reckon he just wanted to go to sleep…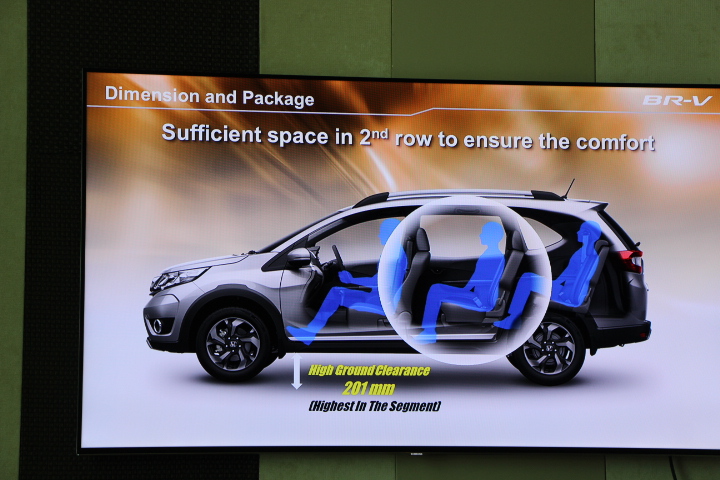 Power from the 1.5-litre iVTEC was more than adequate to keep the BR-V going at a pretty decent clip, and when slotted in 'S' (Sport mode, one level below 'D'), the revs instantly climb by about 500rpm, ready to accelerate hard at the slightest prod of the accelerator. Although there's enough of it, power of course, is not the BR-Vs main selling point – nor should it be – instead, things like ride and handling, comfort, interior space, et al, the kind of things growing families need, always take precedence over outright performance. In this respect, the BR-V is an ace.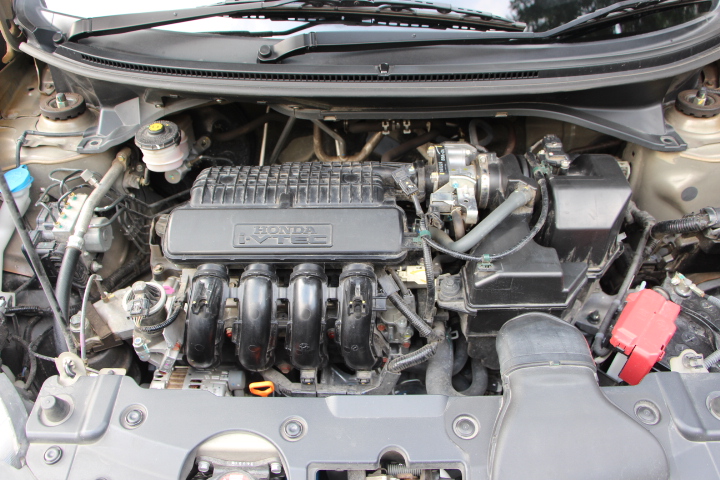 Families grow, that's a given, and once the ubiquitous sedan gets too small, the choice is apparent; it's either an MPV or an SUV. However, the Honda BR-V represents a new choice from left-field. It's for those who need and MPV, but don't want one; it's for those who like the looks of an SUV, but can't be bothered with things like ToD / 4WD, HDC, 4×4 High & Low, etc. I'm actually tempted to use the term 'soccer-mom car', but can't bring myself to because it's going to appeal to both men and women. It's a unique proposition from Honda, who are wading in unchartered waters with the BR-V, their first 7-seater Crossover.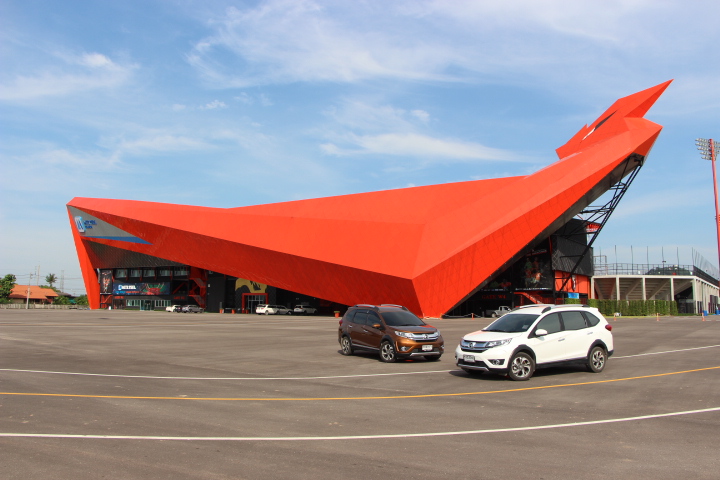 I honestly can't recall a time when I was personally excited about the impending launch of a vehicle locally, but I am about the BR-V. I'm excited to see how it's going to be received by the general public, and I'm excited to see how it'd going to do locally sales-wise. I'm excited to see how HMSB are going to position and market it, and I'm more than a little morbidly-curious about who's going to buy it.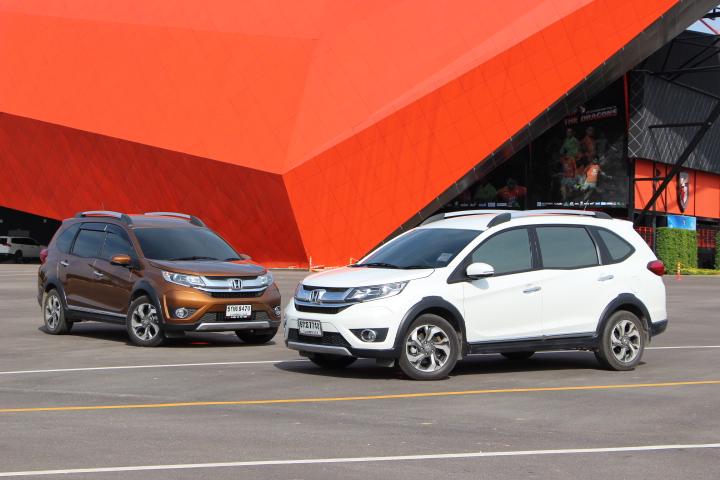 The best part though is that it absolutely will not break your bank account when it arrives, after all, the last thing a growing family needs is to be burdened by massive monthly car-payments right? So yeah, I still stand by what I said more than a year ago; is the BR-V worth waiting for? Oh, hell yeah. – Chris Wee.
Honda BR-V Photo Gallery…