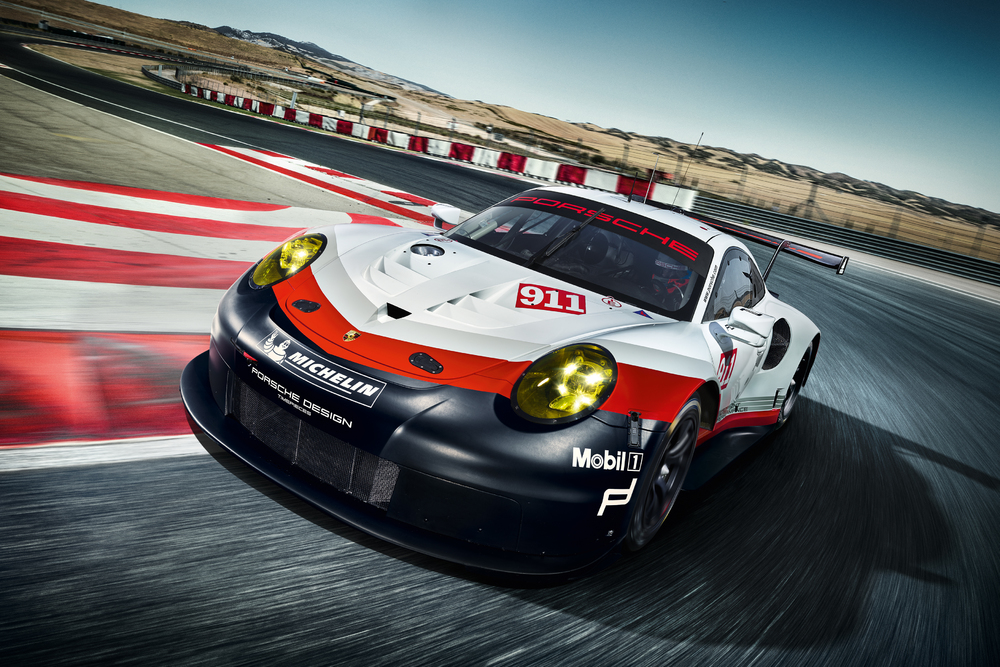 Next year, Porsche will contest this new mid-engined 911 RSR in the FIA World Endurance Championship, including the Le Mans 24 Hours as well as the American IMSA Weathertech Championship. The new 911 RSR will make its first debut at the Daytona 24-hour race in January 2017.
"While retaining the typical 911 design, this is the biggest evolution by now in the history of our top GT model," says Head of Porsche Motorsport Dr Frank-Steffen Walliser.
The new 911 RSR is a completely new development: the suspension, body structure, aerodynamic concept, engine and transmission have all been designed from scratch. The engine concept has enabled the designers to install a particularly large rear diffuser. Combined with a top-mounted rear wing adopted from the LMP1 race car, the 919 Hybrid, the level of downforce and the aerodynamic efficiency were significantly improved.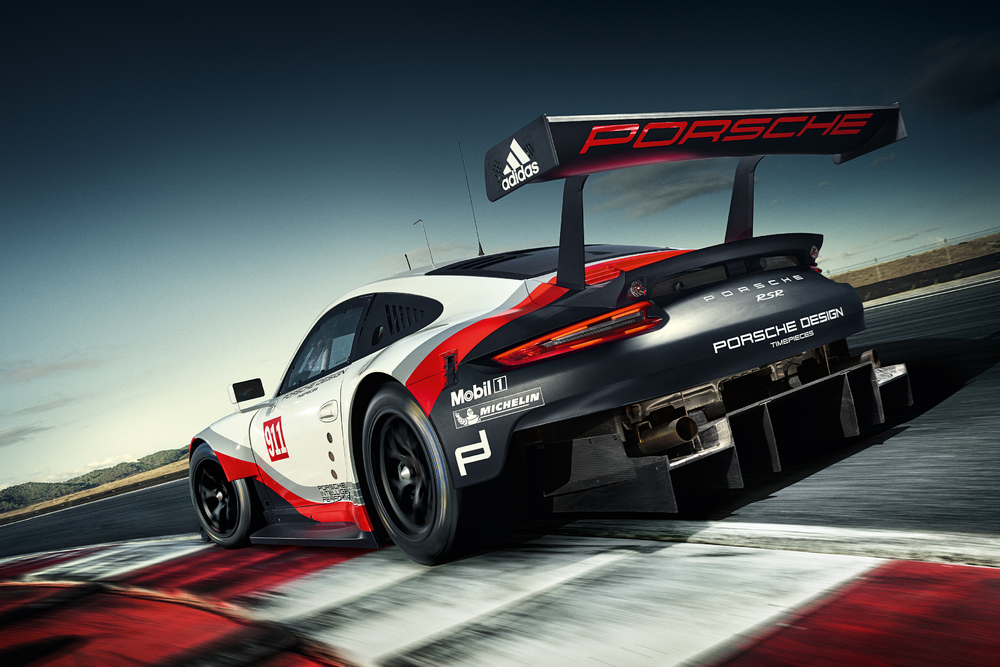 "For the 911 RSR, we deliberately focussed on a particularly modern and light normally aspirated engine, as this gave our engineers immense latitude in developing the vehicle," explains Dr Walliser.
"Apart from that, in principle, the LM-GTE regulations stipulate the absolute equality of various drive concepts, as the torque characteristics of turbo and normally aspirated engines are aligned" he added.
Following the footsteps of the 911 GT3 R and the 911 GT3 Cup, 911 RSR is also powered by the same 6-cylinder boxer engine family. The new normally-aspirated unit puts out around 510hp. Shift paddles on the steering wheel actuate the sequential 6-speed gearbox with a magnesium housing, which delivers power to the rear wheels.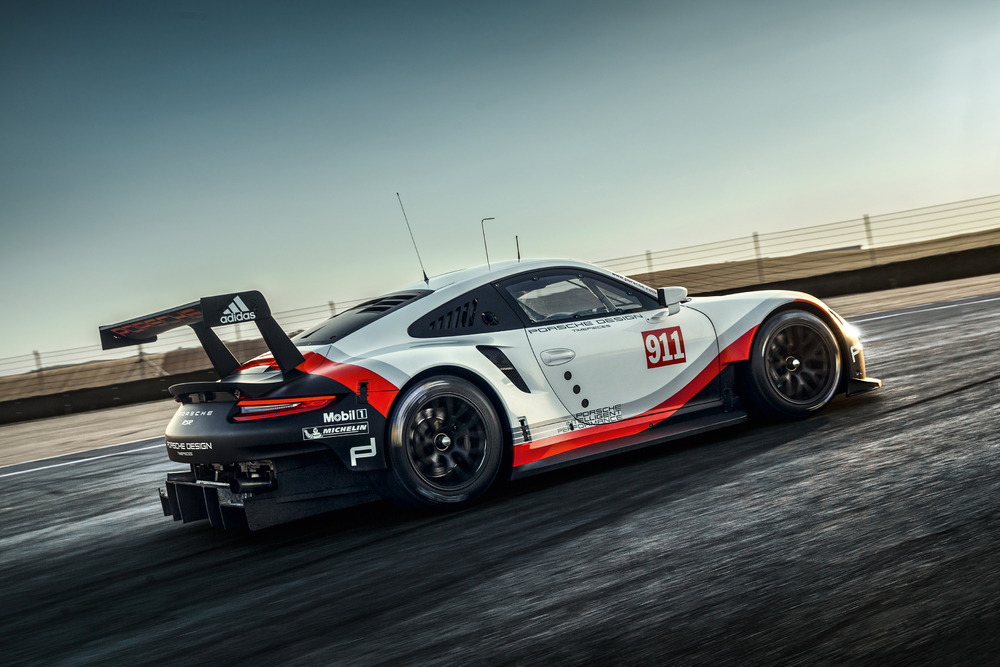 For the first time, a Porsche GT race car features state-of-the-art assistance systems: the new 911 RSR is equipped with a radar-supported collision warning system, the so-called "Collision Avoid System". Even in the dark, the faster LMP prototypes are detected early enough and misunderstandings can be avoided. A new safety cage concept and a new, rigidly-mounted racing seat enhance driver safety. With the seat fixed to the chassis, the pedalry can now been moved and adjusted to fit the driver.
The new 911 RSR's serviceability has also been significantly improved. The entire elements of the carbon-fibre body can be exchanged completely in a very short time thanks to clever quick-release fasteners. Moreover, changes to the suspension setup can be performed much more quickly and easily.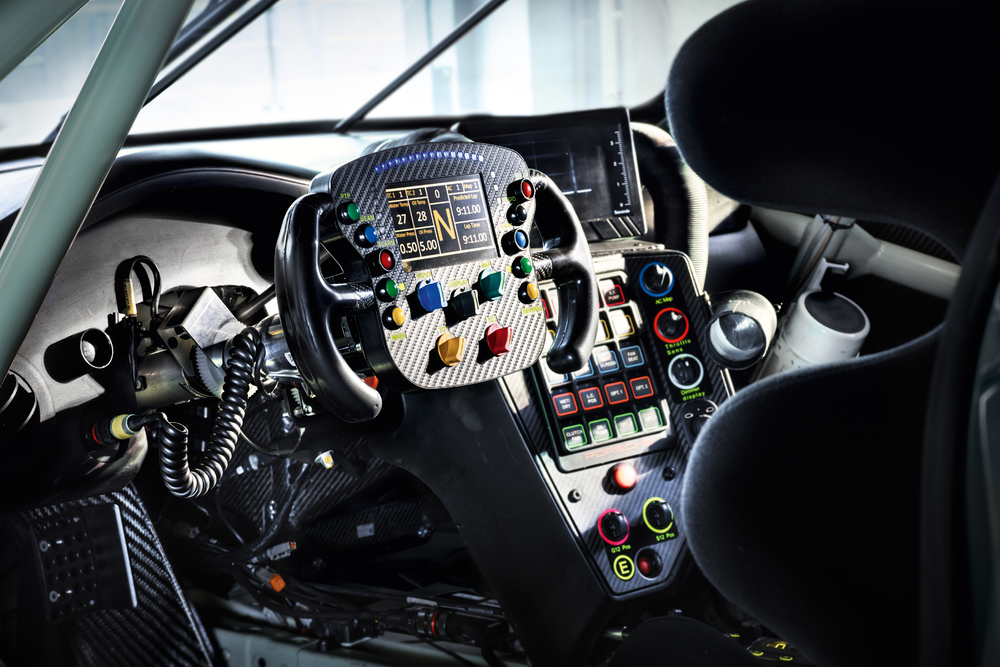 With the look of the body wrapping, the 911 RSR is striking out in a new direction: For the first time, the GT racer bears the new factory design that has further developed the clear and dynamic design language of Porsche Motorsport. From a bird's eye view, a hint of the Porsche emblem silhouette can be seen. The basic colours remain white, red and black.
In the 2017 season, the factory is expected to run the new 911 RSR at 19 outings which equates to more than 140 hours of racing.