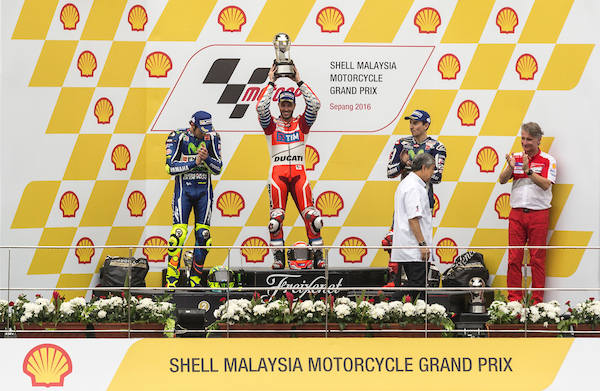 ADVERTISEMENT
Andrea Dovizioso took first place in the Shell Malaysia MotoGP last weekend after a thrilling win that saw Ducati and Shell add to the success they have achieved together in partnership in the premier category of the sport since 2003.
After the race, Dovizioso, from Forli, Italy, spoke of the benefit the team has experienced thanks to their close collaboration with Shell across the season, which contributed to the Bologna-based manufacturer having already picked up its first win for six years at the Austrian Grand Prix in August.
"The work Ducati does with Shell is of importance to the success we are able to achieve on track. Our engines could not run without the products they supply the team and this latest victory is proof of what we can achieve when we work with strong and experienced partners. I look forward to continuing this success in the races ahead," said Andrea Dovizioso.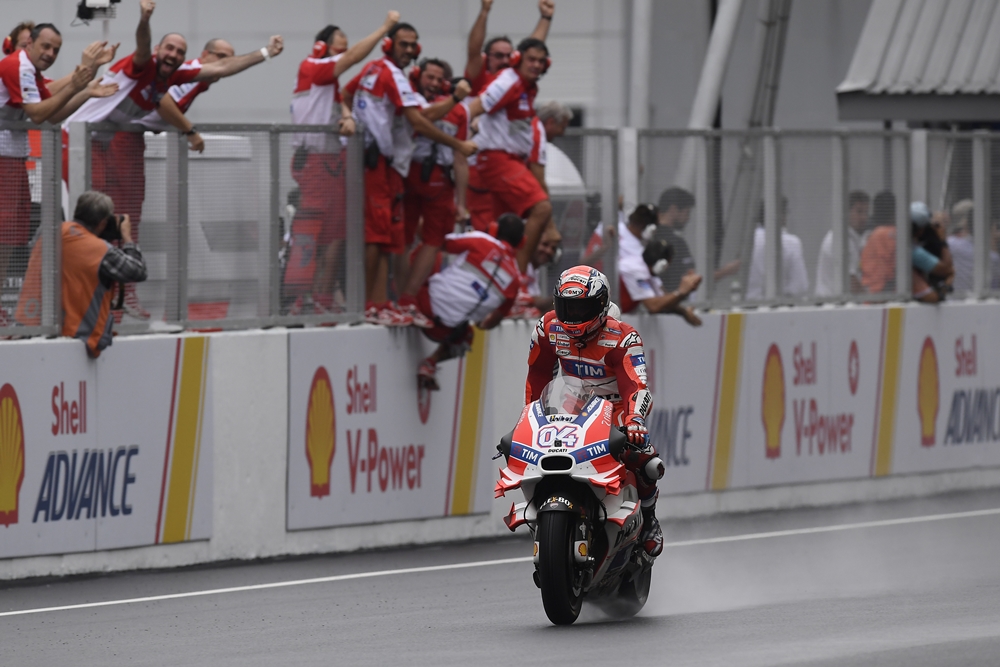 According to Luigi Dall'igna, Ducati Corse General Manager, "We place great trust in Shell to develop fuels and lubricants that deliver performance on track. This is built on its exceptional ability to supply product upgrades and performance gains throughout the course of a season, which has helped propel the team to victory again in 2016. "
"Shell is continually developing Shell Advance Ultra with PurePlus Technology race lubricant and Shell V-Power race fuel to deliver power and performance to Ducati on track – a fact borne out by this latest triumph. This is proof of the value that can come from close collaboration with our Technical Partners, from which we are also able to develop the road-going products we offer customers in Malaysia andaround the world," said Shairan Huzani Husain, Shell Malaysia Trading Managing Director.