ADVERTISEMENT
Hyundai has opened its 4th manufacturing plant in China in the city of Cangzhou in north eastern China. The new plant, Beijing Hyundai Motor Company Cangzhou Branch, has an annual capacity of 300,000 units.
The opening of the Cangzhou manufacturing plant coincides with the company's 14th year of operation in China after it started exporting automobiles as Bejing Hyundai Motor Company (BHMC) on October 18, 2002. Recording exponential growth every year, BHMC achieved cumulative sales of 8 million units in August 2016.
By opening its new plant, Hyundai Motor Company sets out to seize the initiative in the incrementally-competitive Chinese market with its 'New Plant, New Model and New Strategy' initiative. Cangzhou Plant begins operations just 4 years after Hyundai Motor's 3rd  plant opened in Beijing in 2012. Cangzhou Plant's competitive edge lies in its strategic location. It is situated only 200km southeast of Beijing, aligned with existing parts suppliers and Tianjin Port, Hyundai Motor's logistics base.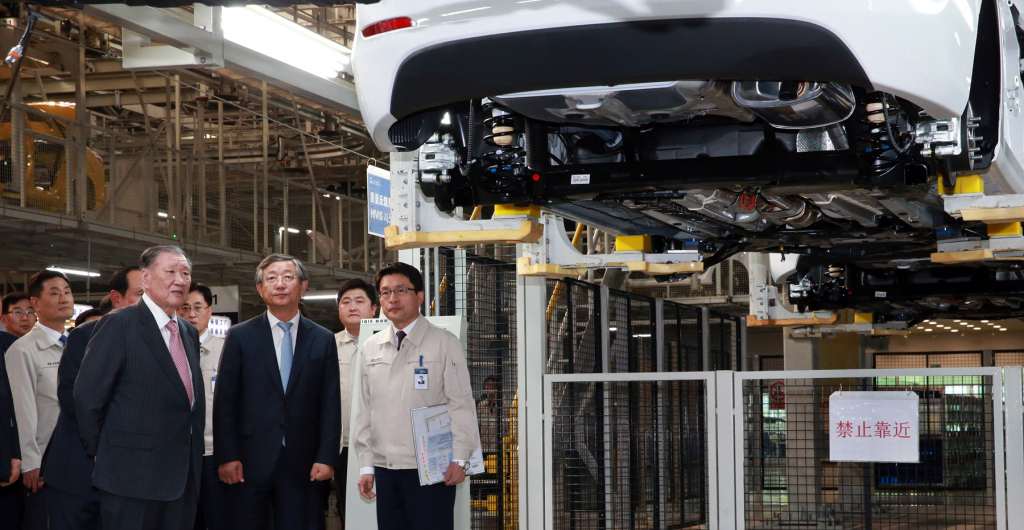 Built on a 1.92 million square meter site, with a floor space of 250,000 square meters, Cangzhou Plant is fully equipped with press, body, paint and assembly lines, in addition to an engine plant. The facility's initial capacity of 200,000 units will manufacture strategically important small cars. It will expand to its maximum capacity of 300,000 units by 2018.
A smart and environmentally-friendly plant, Hyundai Motor's Cangzhou facility uses the latest automation facilities in press, body, paint and assembly, as part of a flexible production system to ensure maximum efficiency and capacity utilization. In particular, the body line features a 100% fully-automated system that utilizes 299 robots. Also, Cangzhou Plant will implement a comprehensive recycling system, including recycling gas emissions, water and waste.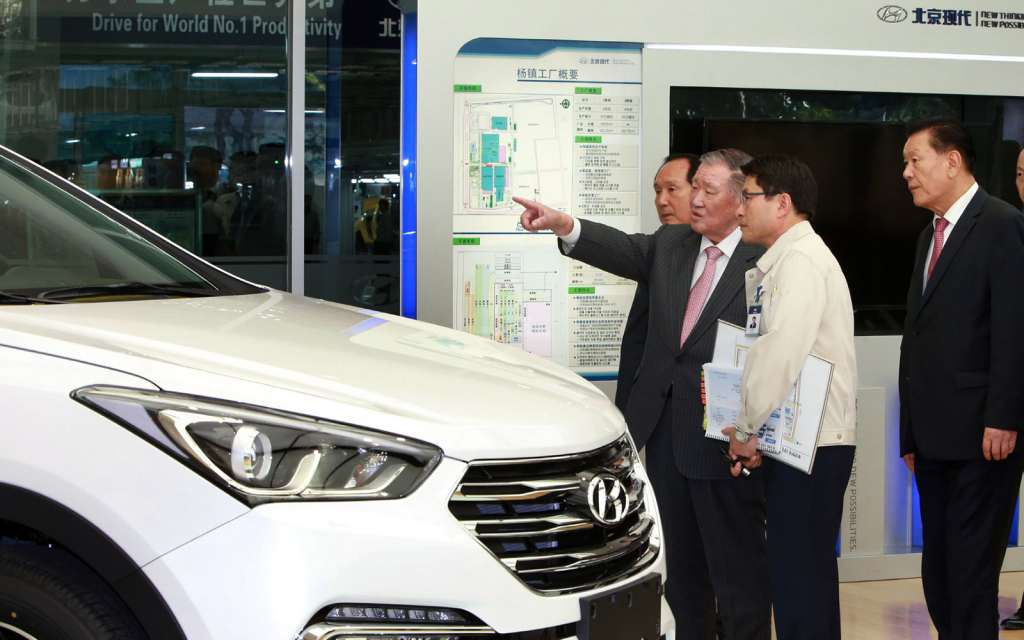 At the Cangzhou Plant opening ceremony, Hyundai Motor has unveiled Verna Yuena, the first model to be produced at the new plant.
Verna Yuena was developed specifically to satisfy the demands of Chinese customers as a smart urban family sedan. Its concept was first introduced at the 2016 Beijing Motor Show feature dynamic and refined design, the greatest interior space in its segment, plus the latest safety and convenience features.
The Cangzhou Plant will produce the new model with a choice of two engines; a 1.6-litre, 120ps unit and a 1.4-litre with 100ps. Verna Yuena comes with latest safety technology, including VSM (Vehicle Stability Management), TPMS (Tire Pressure Monitoring System) and also the latest convenience feature such as band type smart key 'H-Band', smart trunk, heated front row seats, and a sunroof. Verna Yuena will also fully support Apple CarPlay and Baidu CarLife.