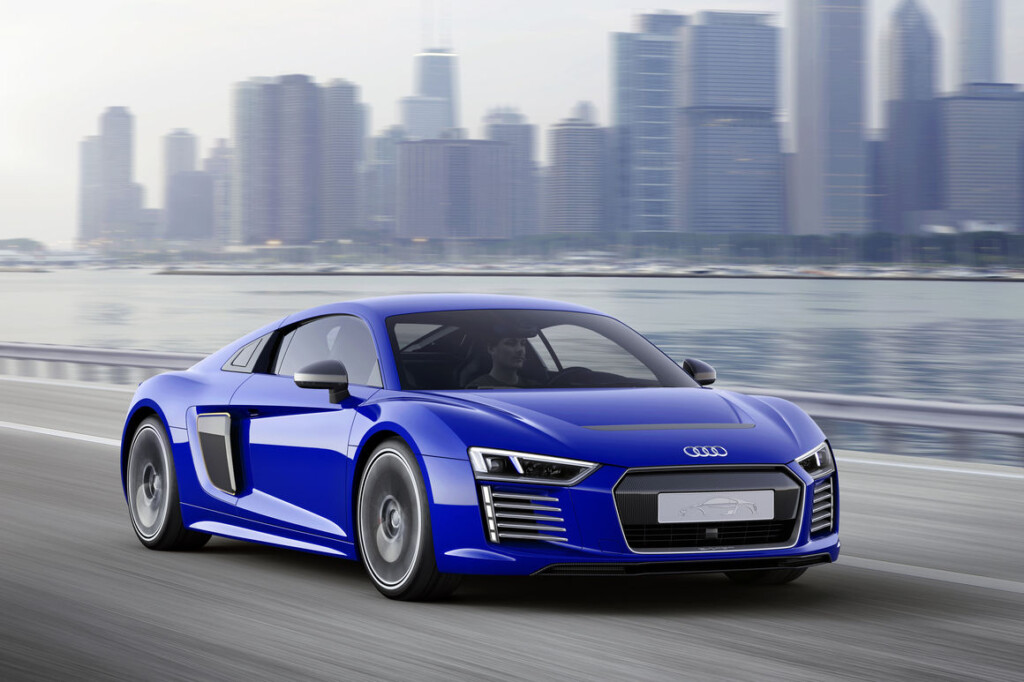 ADVERTISEMENT
Audi has pulled the plug (pun intended) on the R8 e-tron all-electric sportscar, after selling less than a paltry 100 examples in a little more than a year.
The German marque unveiled the production version R8 e-tron at the Geneva Motor Show last year, based around the second-generation R8. Its debut came 6 years after being first previewed in concept form, it seemed a promising prospect, having built on the successful platform of the petrol-powered R8, but with the use of pure electric power instead.
When launched, the R8 e-tron utilized two rear-mounted electric motors delivering a total of 456 hp and 460Nm of torque. That power was transmitted to the rear wheels via a single-speed transmission, allowing the supercar to sprint 100 km/h in just 3.9 seconds before reaching a top speed of 250 km/h.
The R8 e-tron was destined exclusively for European buyers with a hefty price tag of €1 million (about RM4.65 million). Add to the fact that the e-tron seemingly wasn't marketed at all to customers, and those that were interested would have had to purchase the car at Audi's headquarters in Germany directly, it seems understandable why the electric supercar wasn't selling like hot cakes.
According to a report from Car and Driver, and Audi representative confirmed the news saying that "fewer than 100" were sold.
Audi is currently in the process of delivering the last few units of the supercar before production ends for good.
Source: Car and Driver