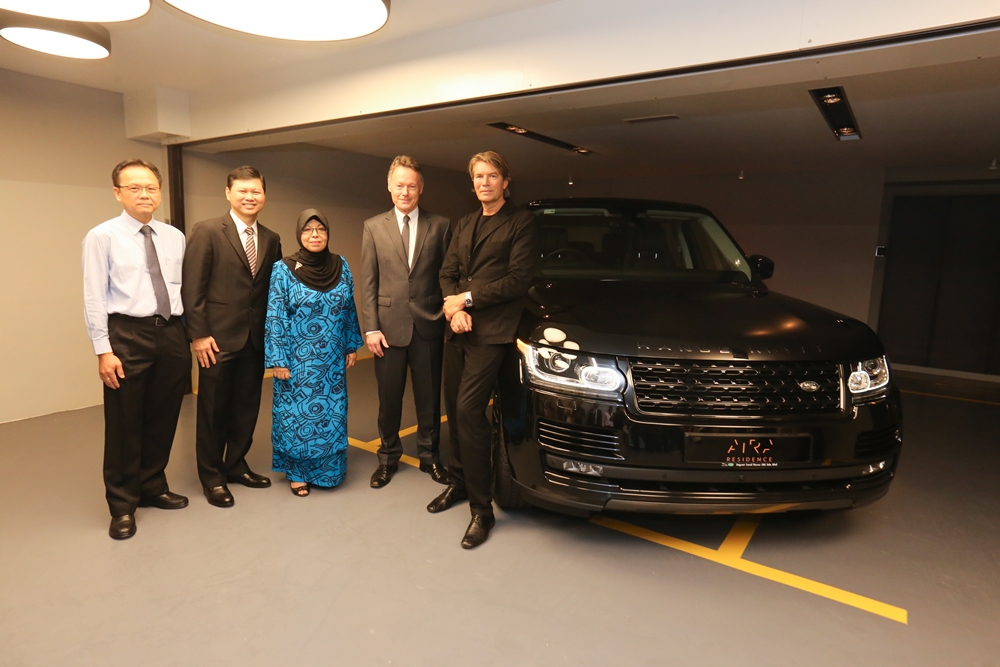 To commemorate 10 years of collaborations with Land Rover, renowned Dutch based lifestyle and one of the most iconic designers, Piet Boon, has unveiled his latest bespoke limited edition design Range Rover in Malaysia.
Inspired by the 1967 Shelby Super Snake Mustang, the exclusive design of the Range Rover 5.0-litre Supercharged by Piet Boon is showcased at the AIRA Residence marketing gallery and was exclusively designed for Selangor Properties Berhad.
With retail price of RM1.29 million, this bespoke Range Rover is available upon special request, with each purchases comes with a multitude of choices in customisation, making every single unit unique in terms of designs, features and pricing.
Enquiries can be made with Sime Darby Auto Connexion, the authorised dealer for Jaguar Land Rover vehicles in Malaysia.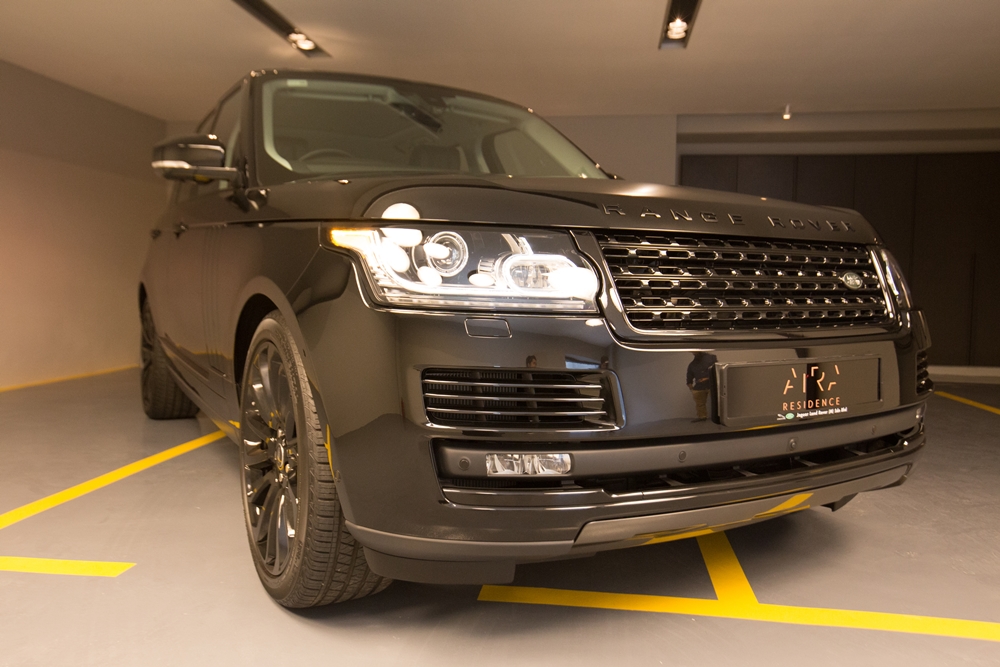 The unique collaboration between Land Rover and Piet Boon dates back to 2006 where Studio Piet Boon was approached on the premise of the studio's philosophy of balancing functionality, aesthetics and individuality which was a perfect match for Land Rover's brand values; performance, luxury and excellence.
Boon, who founded his award-winning Amsterdam based studio in 1983 said, "My collaboration with Land Rover is indeed timeless and durable as it stood the test of time for a decade this year. I am also very pleased to see that my designs and features for the four-wheel drive Range Rover Sport have evolved."
"The main ingredients that determine the success of the collaboration with Land Rover is the shared values, trust, friendship and commitment to delivering the highest quality products," added the designer with 30 years of experience.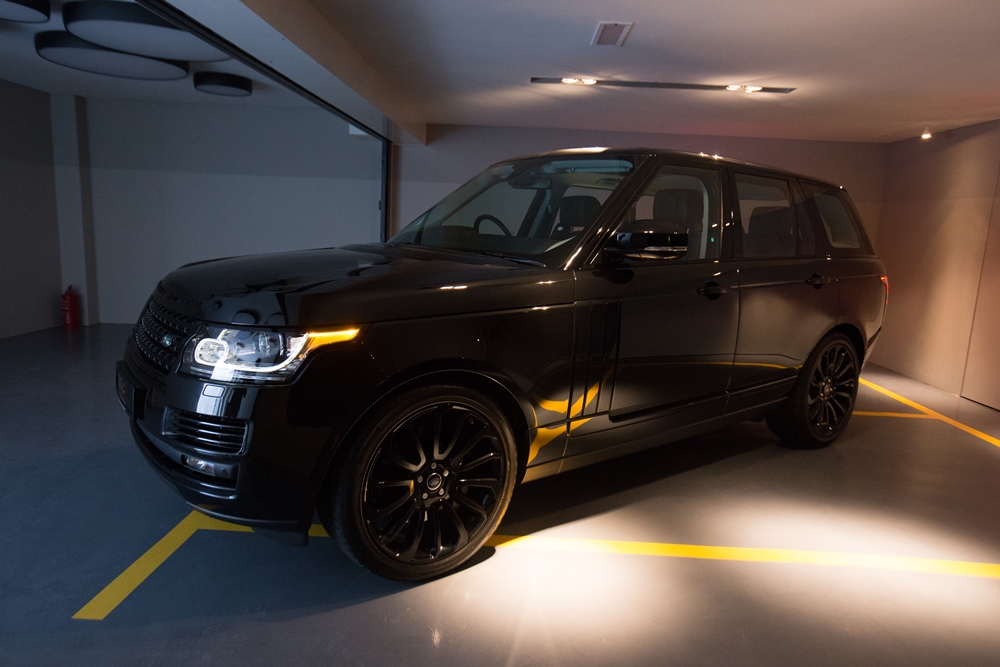 "In this special collaboration with Piet Boon, our arrangement with him is to have his signature touches intertwined with the design of our products. As you can see from the design of the car owned by Selangor Properties Berhad and AIRA Residence there is a sense of harmony," explained Datuk Aishah Ahmad, Managing Director, Jaguar Land Rover Malaysia Sdn Bhd.
Since the collaboration was first initiated with the British car brand, Piet Boon has designed and launched over 10 limited edition designs, varying from Range Rovers to Defenders and Range Rover Sport's to Evoque's. The latest edition to the family is the 'Last Defender by Piet Boon'.
In addition to the Land Rover partnership, Piet Boon has also collaborated with other selected brand association partners among them including Miele and Bang & Olufsen, to provide a comprehensive experience and character for each of the projects. He also has licensing agreements with 11 partners, including Moooi, Formani, Bod'or and Warendorf.
"In an attempt to continuously challenge the status quo and raise the bar of endless possibilities, I believe in working in a functional partnership to allow the essential element of learning where curiosities are often satisfied," Boon emphasized.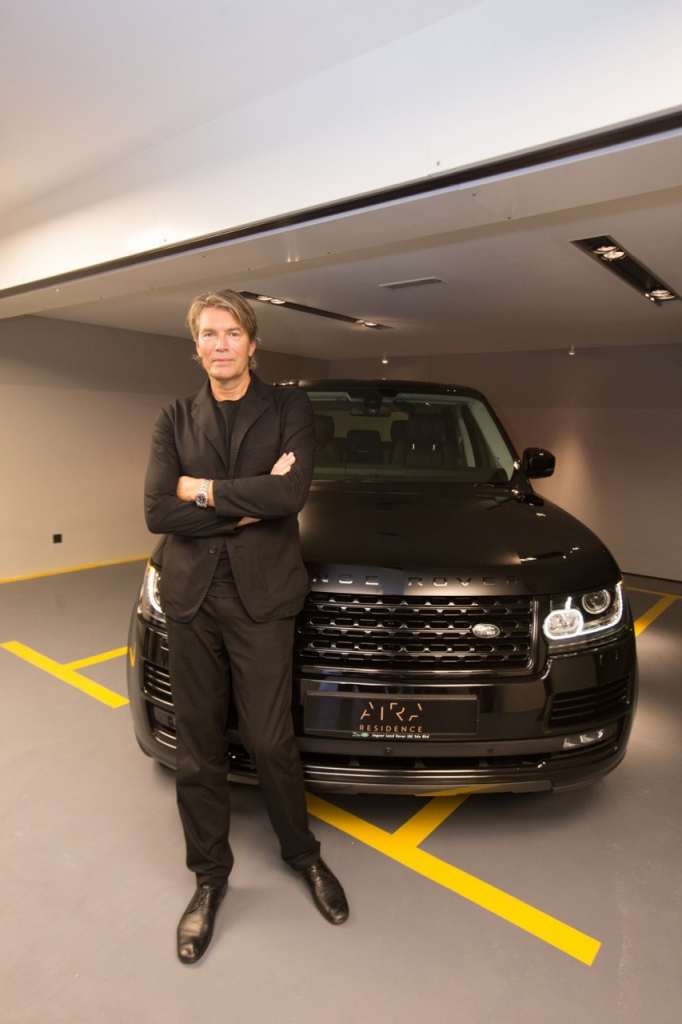 The master craftsman's portfolio currently includes bespoke concept and design for hotels, private homes, office space, restaurants, apartment buildings and neighborhood in over forty countries around the world.
Adding to his list of worldwide accomplishments, Piet Boon marked his footprint in Malaysia via a collaboration with Selangor Properties Berhad (SPB) to design their luxury condominium, AIRA Residence.
Commenting on his works for AIRA Residence, Boon said, "I have managed to blend the concept of spatial arrangements with the East-Asian way of living which have seen numerous research on Malaysian cultures, way of living and interior customs being carried out.
"Just like the Land Rover collaboration, my aim was to create designs and solutions that are both functional and aesthetically pleasing and I am delighted to have achieved that and at the same time, retain the identity of Selangor Properties Berhad," expressed the designer.