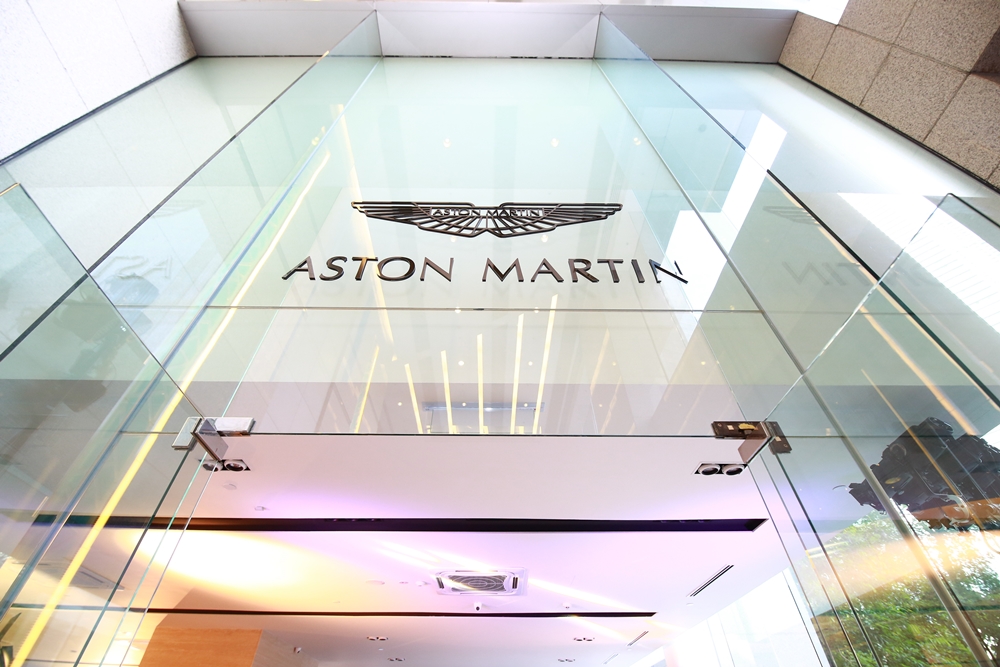 ADVERTISEMENT
Aston Martin today opened a new Kuala Lumpur showroom located in the heart of the Golden Triangle. The new showroom at Etiqa Twins is surrounded by iconic landmarks such as the Petronas Twin Towers and the Mandrian Oriental Kuala Lumpur.
The state-of-the-art showroom presents the Aston Martin models in a gallery-style space, with a dedicated customer lounge and private rooms where customers can personalise their new car to the exact specifications of their selection through the "Q by Aston Martin" personlisation service. Q… How cool is that?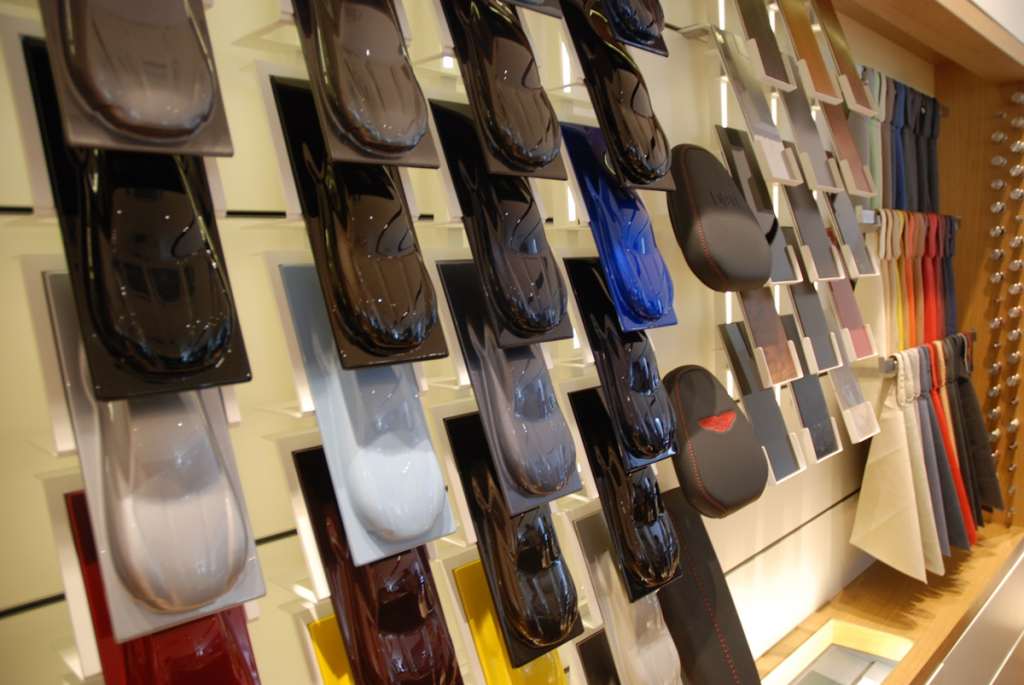 The new showroom opening marks Aston Martin's re-entry into our local market with Wearnes as the official importer of this renown British marque in our country.
Patrik Nilsson, President of Aston Martin in Asia Pacific said, "Malaysia is a significant market for Aston Martin in the region, and this multi-million dollar investment by Wearnes is a testament to the brand's strong presence and growth in Asia. I am thrilled to be able to demonstrate the brand's commitment to the Malaysian market with this landmark new showroom, and following the success of our partnership with Wearnes in Singapore, we are delighted to extend the relationship to Malaysia."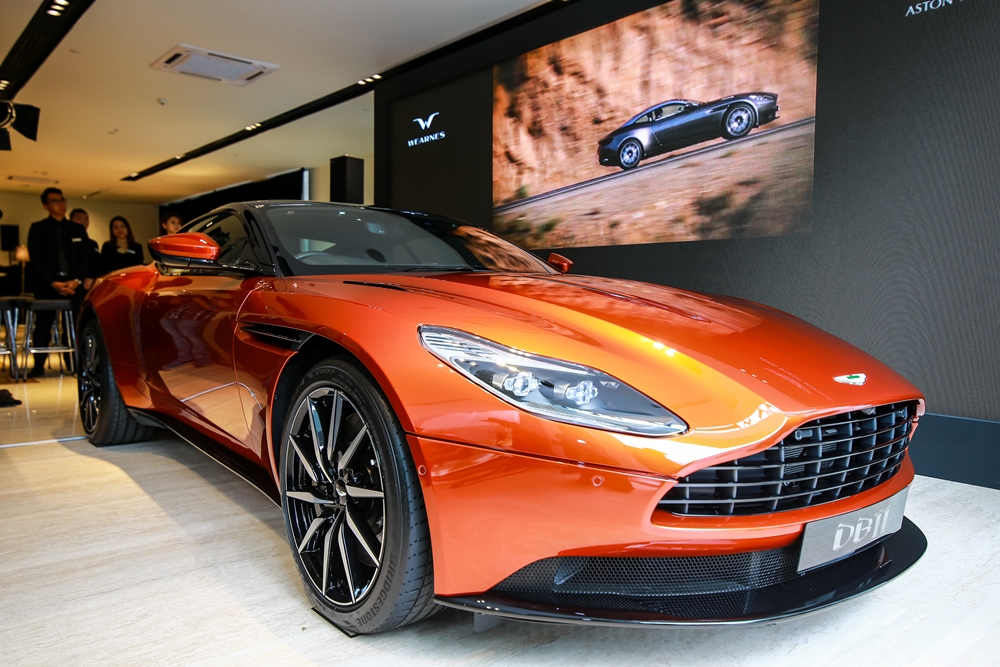 In conjunction with the showroom opening, Aston Martin also took the opportunity to officially launch the new DB11 in Malaysia.
Unveiled at the Geneva Motor Show in March this year, the Aston Martin DB11 showcases a fresh and distinctive design language, pioneering aerodynamics and is powered by a new in-house designed 5.2-litre twin-turbocharged V12 engine.
DB11 is the most powerful, most efficient and most dynamically gifted DB model in Aston Martin's history built upon a new lighter, stronger, and more space efficient bonded aluminium structure. As such, it is the most significant new model introduced by the British marquee since the introduction of the DB9 back in 2003.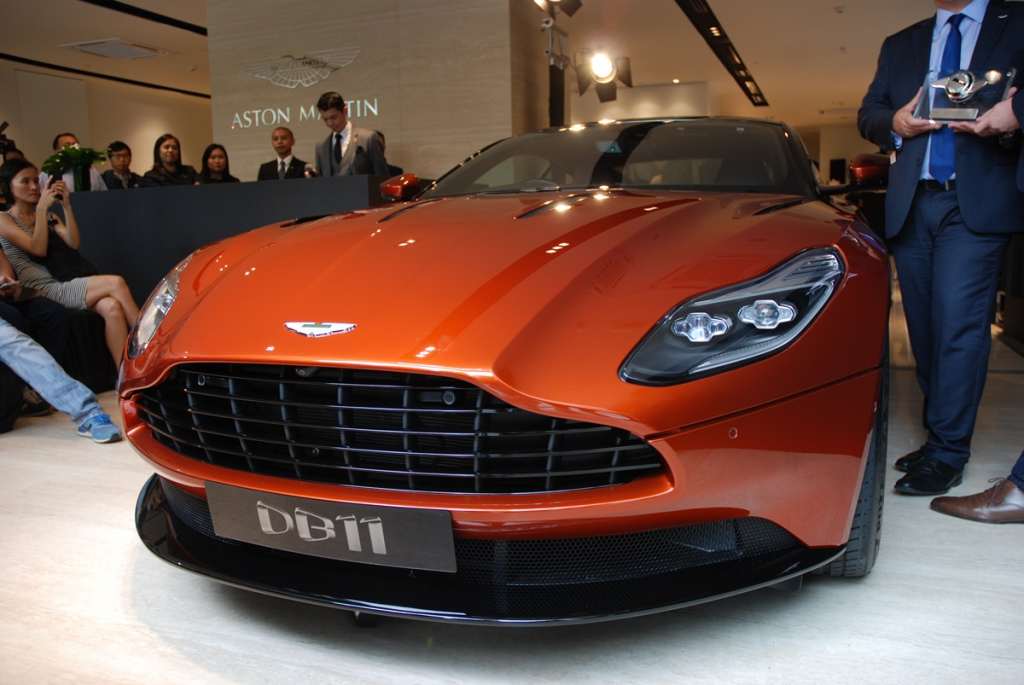 The new DB11 can be differentiated by front-hinging clamshell bonnet, distinctive LED headlights and accentuated lines of the iconic Aston Martin grille. The profile is equally dramatic, thanks to the roof strakes that flow uninterrupted from A-pillar to C-pillar. The clean lines continue at the rear, with a sloping decklid that smoothly blends into boldly sculpted tail-lights to create a new and unmistakable graphic.
The DB11 is powered by a a 5.2-litre twin-turbocharged V12 that churns out 600bhp and 700Nm of torque, making it the most powerful production DB model ever. As a result, the DB11 is capable of making a century sprint in just 3.9 seconds before reaching a top speed of 320 km/h. Thanks to intelligent bank activation and stop-start technology that potency is matched by greatly improved efficiency.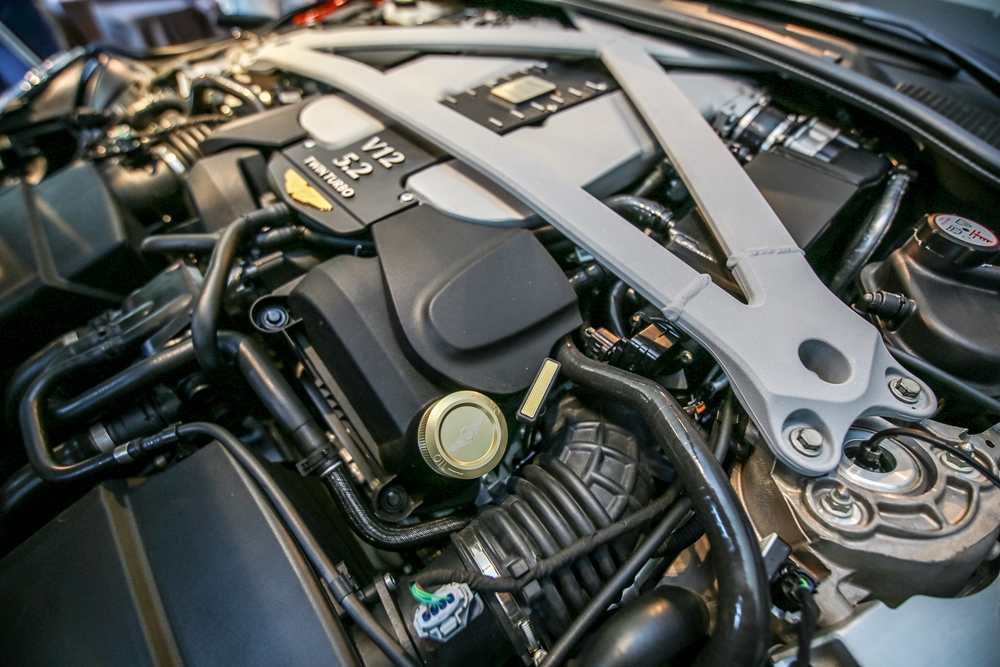 The new engine is paired to an 8-speed automatic ZF transmission, with the driver able to choose between multiple driver-selectable dynamic modes – GT, Sport and Sport Plus. These driving modes alter the response of the engine, the gearbox, the electric power steering, the torque vectoring and the adaptive dampers, giving the new DB11 an "extraordinary breadth of dynamic capability".
Inside the cabin, the DB11 feature the very latest technology developed in conjunction with technical partner, Daimler AG. Using a full-colour 12-inch TFT LCD display, the all-new instrument cluster presents primary vehicle information with absolute clarity, while a second, centrally-mounted 8-inch TFT screen is dedicated to infotainment.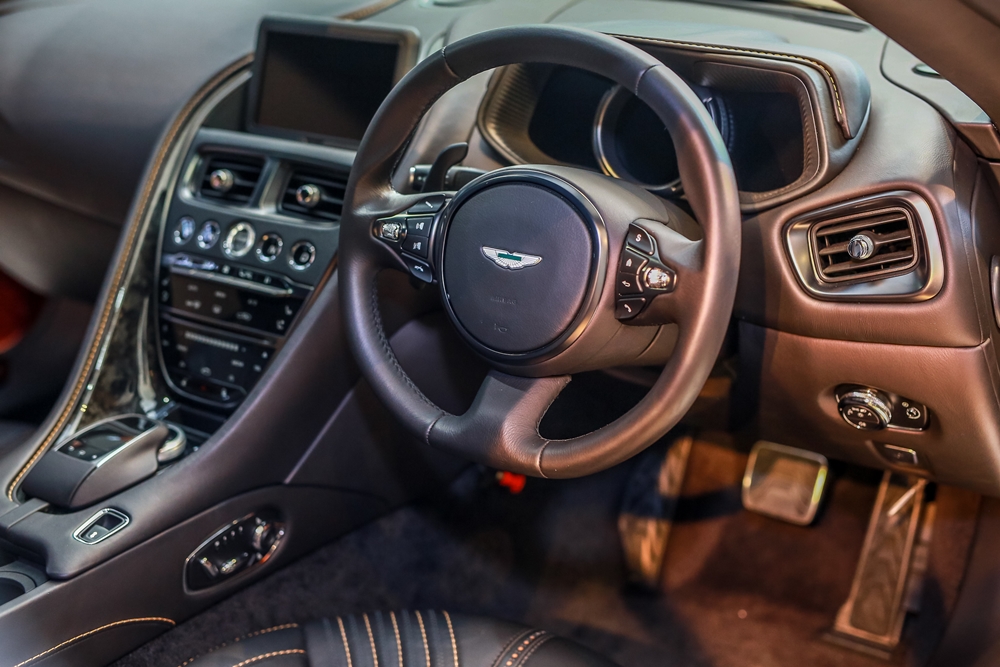 Controlled via an intuitive rotary control, with an optional touchpad offering character recognition, multi-touch and gesture support, the new satellite navigation and audio system have never been more effective, sounded better or been easier to operate. A newly implemented auto-park assist feature and 360-degree birds-eye view camera helps provide safe maneuvering at slow speeds and is also operated via the car's infotainment system.
Elsewhere inside the cabin, there's a significantly increased occupant space – especially head and legroom in the rear – fully integrated rear ISOFIX mounting points for a pair of child seats plus a luggage compartment large enough to accommodate 2 large holdalls plus carry-on baggage.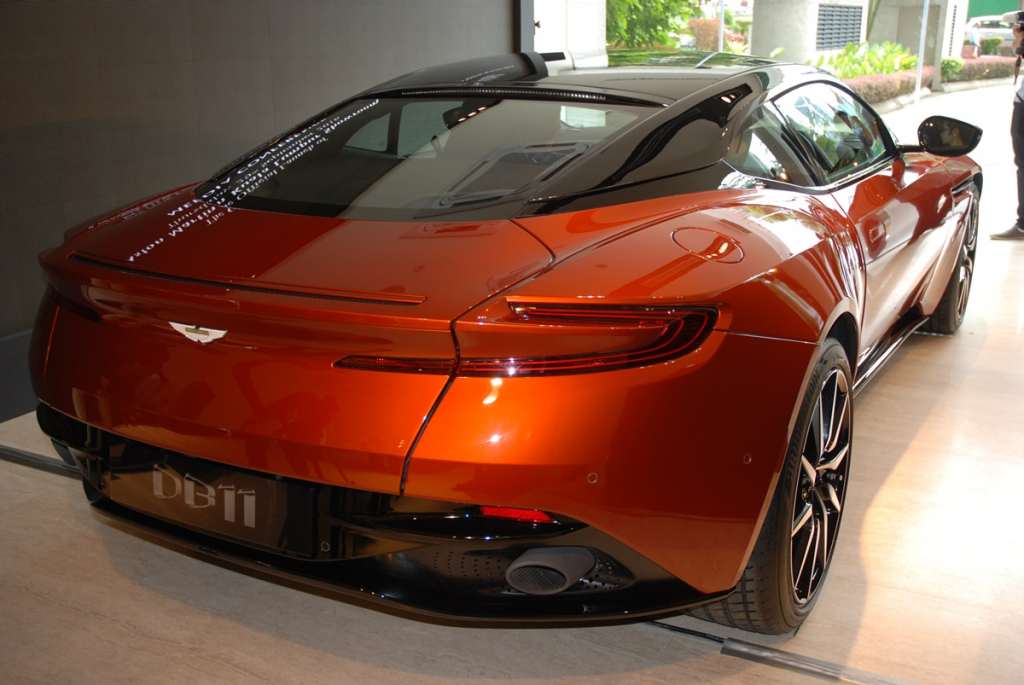 Thanks to an inspiring palette of colours and a vast array of detailing options, its interior can be personalized based on your personal taste. From calming, carefully co-ordinated tones to sharp contrasts in hue and texture, your choices are virtually limitless. Nexus quilting and Celestial perforation add layers of beautiful complexity and intrigue, while ornate leatherwork, such as intricate brogue detailing, creates areas of visual and tactile delight. 
Pricing for the new Aston Martin DB11 starts from RM2.2 million including tax and GST, with first local deliveries are scheduled to begin at the end of 2016.
For a closer look at the new Aston Martin, head down to the showroom located at Ground Floor, Lot 1.3 Etiqa Twins, No.11, Jalan Pinang, 50450 Kuala Lumpur.