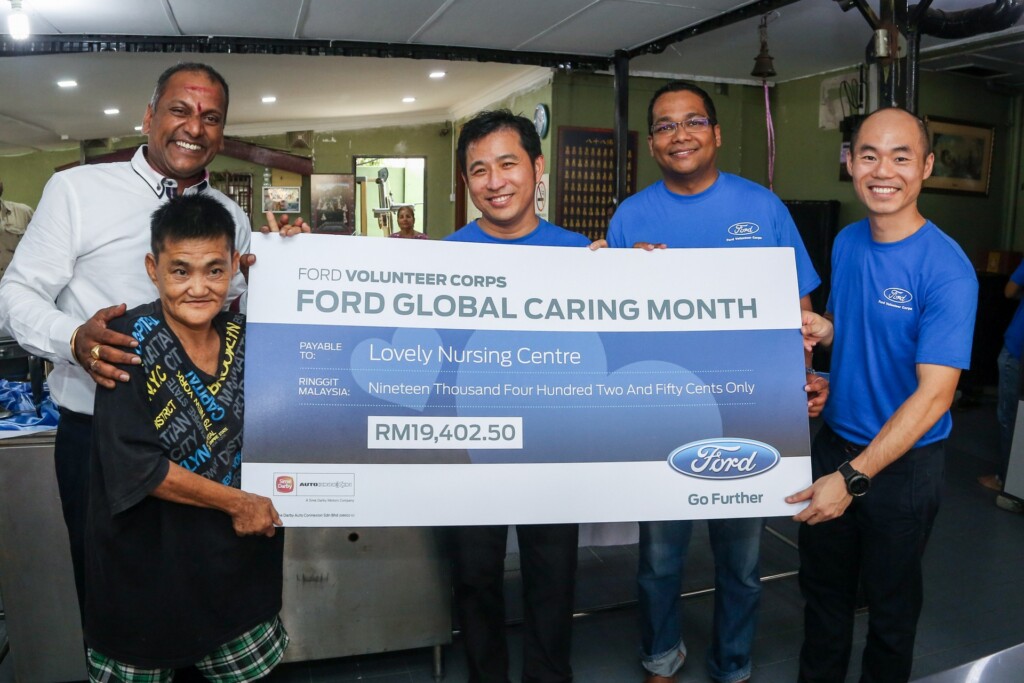 Ford Motor Company kicks off the 11th annual Global Caring Month in September with Ford volunteers from more than 36 countries around the world signing up for community projects, including a growing number of emerging markets from Cambodia to Laos, and Myanmar to Samoa.
This year, Ford together with its local distributor Sime Darby Auto Connexion (SDAC) continued its charitable giving at the Lovely Nursing Centre in Petaling Jaya, Selangor, Malaysia.
A total of 40 employees from Ford and SDAC visited the elderly and less fortunate at the Lovely Nursing Centre. During the one day activity, volunteers from Ford and SDAC assisted in cleaning the care centre by painting the main gate and walls to make the home more comfortable for the residents to live in. Donations to the centre included groceries and household supplies such as new storage containers, water heater installation, blankets and clothing. Giant Hypermarket shopping vouchers were also contributed to the nursing home to help ease burden in purchasing daily necessities.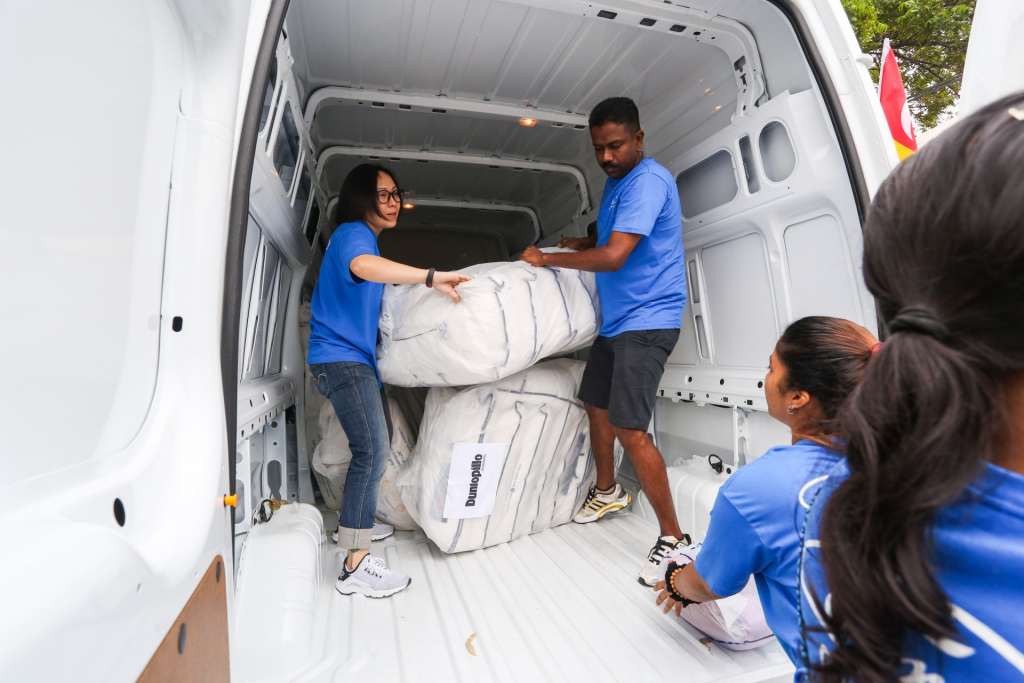 The Global Caring Month this year also saw Kansai Paint Asia Pacific Sdn Bhd donating mosquito repellent paint to support the facility refurbishment while Dunlopillo Malaysia and their staff also lent a helping hand in this charitable effort as they donated 78 pieces of Orthorest posture pillows, 777 pieces of adult diapers and medical kit hamper for the home.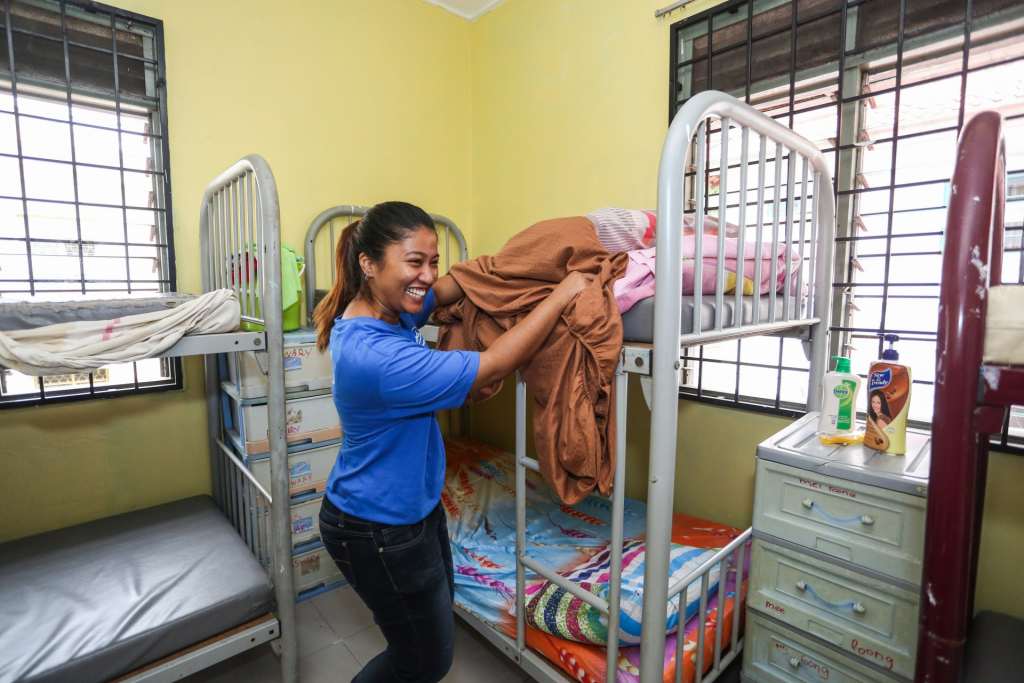 During the Ford Global Caring Month in September, some 20,000 Ford volunteers will participate in hundreds of community service projects around the world. Global Caring Month is the signature annual event of the Ford Volunteer Corps. Since it was launched in 2005, Ford Volunteer Corps members have contributed more than one million hours of community service in 48 countries, representing $29 million of in-kind community investments.
In Malaysia, Ford and SDAC previously worked with the Grace Community Service in 2014 to distribute a total of 150 nutritious meals to the homeless. In 2015, Ford and SDAC partnered with the Women's Aid Organisation (WAO) to refurbish WAO's children's play area with new toys. Daily necessities and groceries worth RM20,370 were later handed over to the organisation.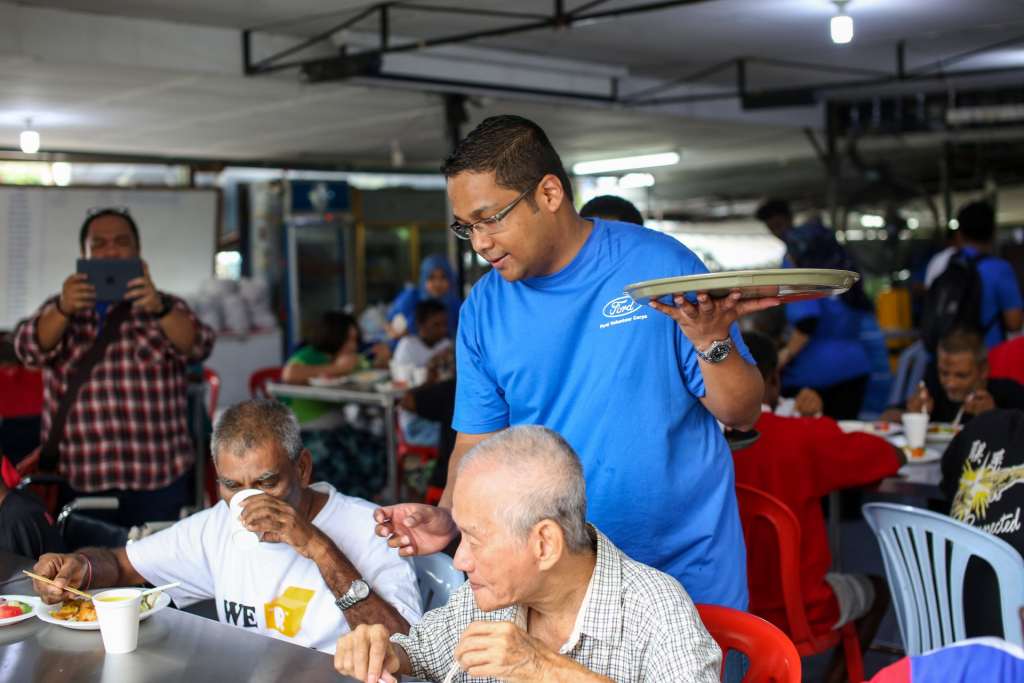 In Asia Pacific, thousands of Ford volunteers will participate in various projects in China, India, Taiwan, Australia, New Zealand, Thailand, Indonesia, Vietnam, Malaysia and Philippines, as well as in 10 countries in Ford's Emerging Markets business unit.
Ford Fund is also increasing its financial contributions to non-profit agencies during the Ford Global Caring Month. Grants totalling US$700,000 will be used to purchase tools and other supplies needed to complete many of this month's community service projects around the world.
While the Ford Volunteer Corps is active throughout the year, the Ford Global Caring Month is the highlight of a year-round effort to flex the volunteer muscle of Ford employees, retirees and dealers to make a positive difference in the neighbourhoods and communities where the company does business.