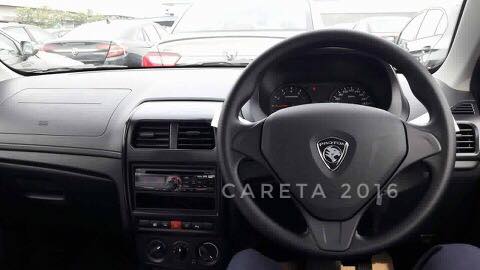 ADVERTISEMENT
We have seen countless photos of the 2016 Proton Saga ahead of its official debut.
This time around, thanks to our friends over at Careta, we finally have a good look at the new Proton Saga's interior.
From the looks of the interior, is it evident that the general layout of the dashboard has been carried over from the outgoing model, including the position of the air-conditioning vents, radio location and air-conditioning controls.
In addition to that, we can see that Proton has saved development cost by utilizing parts from their parts bin. Case in point is the Exora-derived steering wheel. The Executive and Premium variants of the Saga, from what we gathered, could feature the 2-DIN head unit from the Exora as well, possibly with the inclusion of steering-mounted audio controls.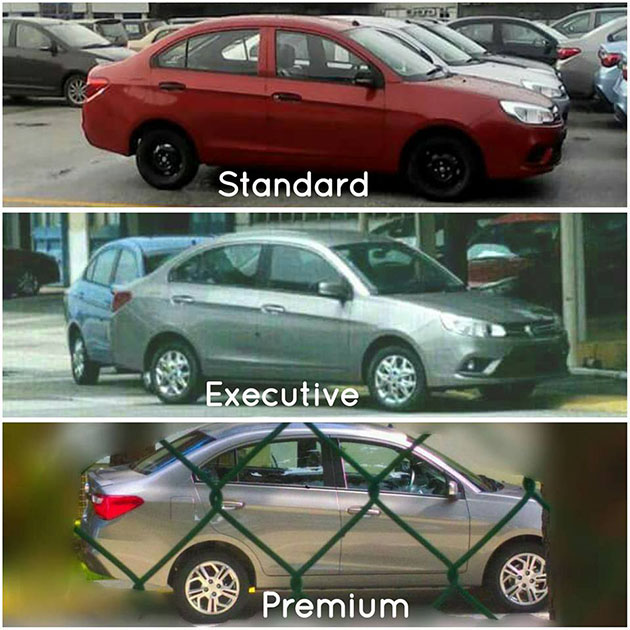 Pictured here is likely the Standard variant of the 2016 Proton Saga, with a basic single-DIN head unit, black interior and regular steering wheel. Despite being the entry-level model, it appears that the Saga is fitted with front parking sensors and a door unlock button, which was previously unavailable on the basic model. However, it appears that the Saga won't be available with a foot blower.
We also understand that the 2016 Proton Saga could feature the same meter cluster as the outgoing model, though graphics are expected to be updated.
The 2016 Proton Saga is tipped to be launched before September ends, with prices said to start from a competitive RM35,000 for the Standard variant all the way to RM49,000 for the Premium variant.
Watch this space for more updates!
Photo credit: Careta