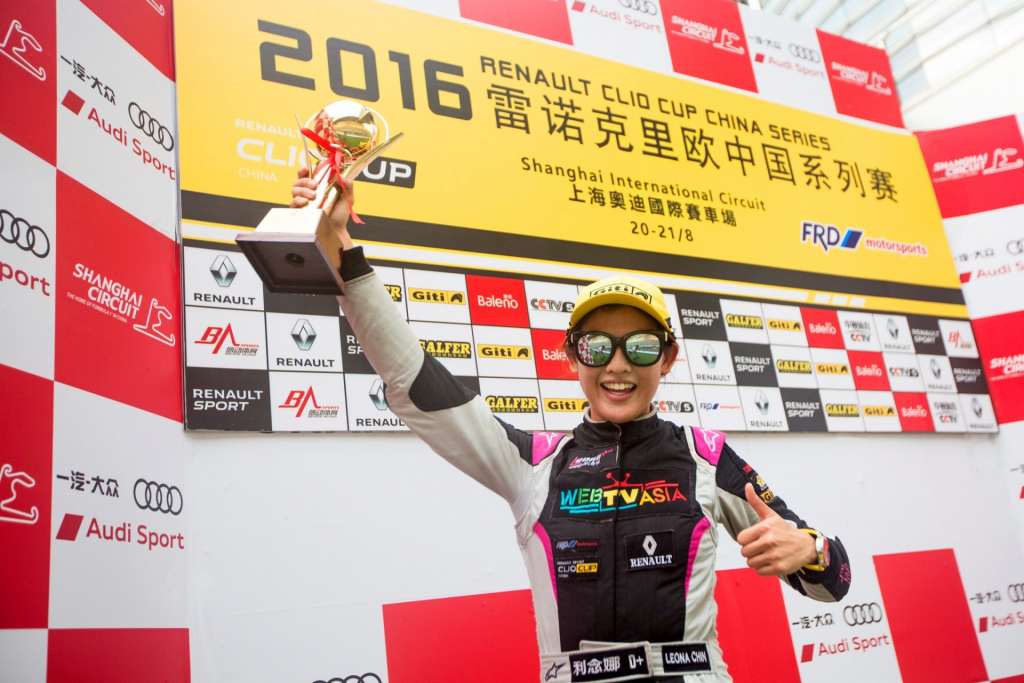 ADVERTISEMENT
Malaysia's motorsport athlete, Leona Chin solidified her place as Asia's top female racer by securing another double 2nd place finishes of the Renault Clio Cup China Series at the Shanghai International Circuit recently. Following Zhuhai (China), Seoul (Korea) and Buriram (Thailand) earlier this year, this was her 4th consecutive podium success in a different circuit.
Starting 2nd on the grid in both races, Leona was quickest off the mark and boldly overtook championship leader, Kenneth Lim almost immediately. She tried to pull away with her lead but was eventually forced to relinquish it back to Lim in a tense cat-and-mouse chase.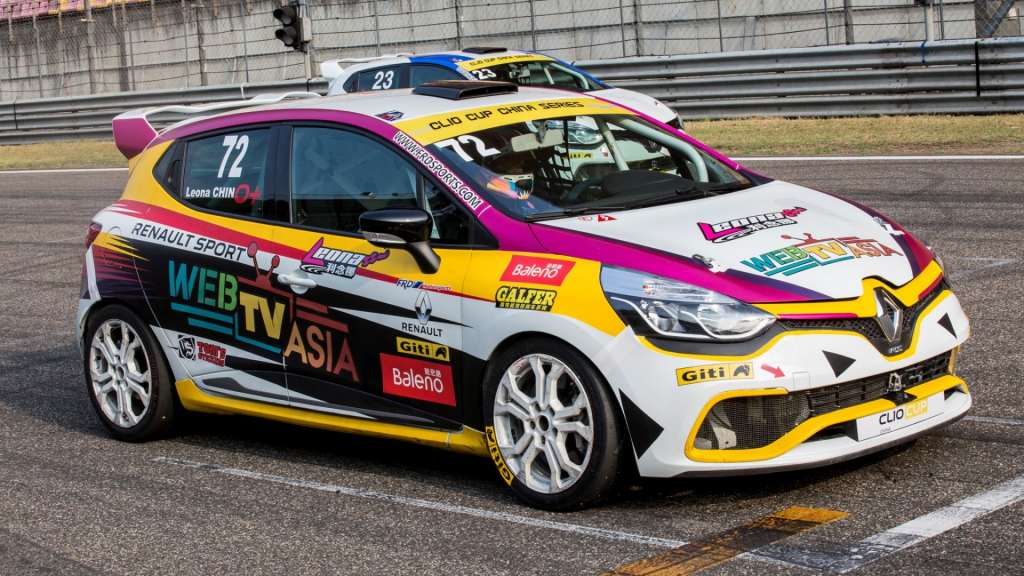 As the only female competitor on the circuit, Leona did not have it easy and had to deal with all-round assault from other equally aggressive male racers. Having survived the scare of running off-track at least once, she maintained her composure to cross the line first runner-up behind Kenneth Lim, twice (Race 7 and Race 8).
Speaking to the media at the post-race interview about her chances of eventually winning first spot, Leona remarked, "Kenneth is a senior competitor who is the top of his game and I respect him very much. I am happy with my performances today but for sure I can still improve, and I am looking forward to the next race."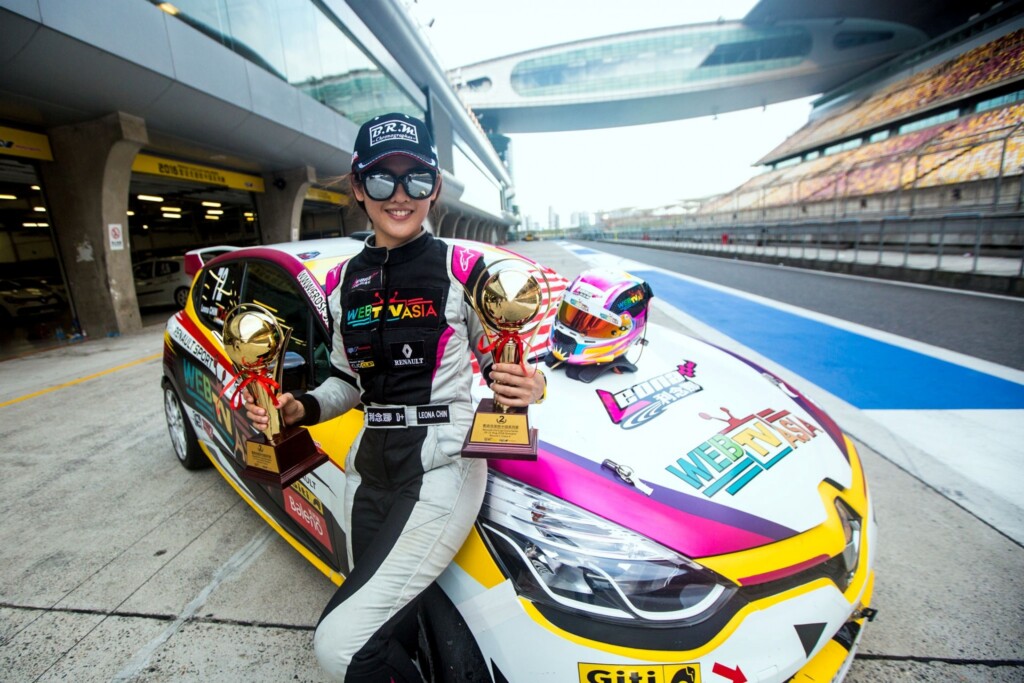 Clio Cup China Series is a one-make series held in China that featured Renault Clio since 2009. Originally begun by Renault Sport in Europe, managed and organized by Formula Racing Development (FRD) in China, the Clio Cup China Series is a one-make racing series featuring the Clio supermini car. The 2016 edition will be held over 12 rounds in Zhuhai International Circuit, Korea International Circuit, Chang International Circuit, Chengdu International Circuit, Shanghai International Circuit and Zhejiang International Circuit.
For more information, visit http://www.frdsports.com/en/ClioCup